Grand Theft Auto: Vice City Stories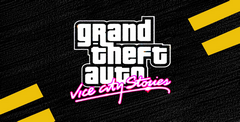 Download Grand Theft Auto: Vice City Stories and rule the streets of 1980s Vice City! Build your criminal empire, complete dangerous missions, and explore a vibrant open world in this legendary action-adventure game. Rise to power and play now!
What do you do when a video game meets critical acclaim and enormous sales success? You take the same assets and offer players more content, of course. That's what Grand Theft Auto: Vice City Stories is - a standalone expansion that's much the same as the original, with added content. Sounds like a bit of a jip, right?
Not necessarily! We've seen games being recycled before and bringing absolutely nothing to the table. Surely a franchise of this caliber can't think they could get away with that? Turns out there's more than meets the eye in Grand Theft Auto: Vice City Stories. They are out to provide yet another complete GTA experience only in a familiar location.
Vice, Vice, Baby
Considering that the original game was so good, we were always left wanting more. So here it is, a standalone game set in a relatively similar Vice City, with a whole new host of characters, stories, and missions to enjoy. It's a fresh experience in the same place, where nothing has inherently changed bar a few differences in locations.
This time around, you'll play as Vic Vance - a soldier based in Vice City needing to make some extra bucks to help his sick brother. Naturally, you'll turn to the criminal underworld to make ends meet, doing tasks for mob bosses, gang lords, and other peculiar characters in the neon-lit city. Gameplay is indeed similar to its host game.
The striking differences, though, are the focuses of building an empire in Vice City. Players will have to work to own, operate, and defend businesses from enemies, in contrast to the standard mission progression of the original games. It all becomes pretty immersive, and keeping tabs on your properties becomes pretty addictive.
The game takes the opportunity to improve some of the standard gameplay, too. NPCs have better AI, environments look more refreshed, and some of the animations look less stiff. It's surprising how much effort has been put into a game that easily could have been half-baked and sold well. But I guess that's just not the way Rockstar rolls.
Out with the Old, In with the Old
'Grand Theft Auto: Vice City Stories' is a brilliant surprise, considering the gameplay feels fresh despite the same spots as the original game. The storyline is well fleshed out, the objectives are engaging, and the character development is excellent. It's quite the prize of a game - compared to spin-off success like Far Cry 3: Blood Dragon.
9
It's a rare occasion where it's absolutely worth the price of a new game to return to the same map. There's bountiful content that would keep anyone occupied for hours, entertaining at every angle. We'll give it to the developers this time - they managed to produce a gem out of the same stones.
Pros:
A triumphant return to Vice City with new characters and stories
Refreshed gameplay that keeps players engaged
Tweaks to the life of the city
Cons:
A little excitement is taken out of the game because of its familiarity
Download Grand Theft Auto: Vice City Stories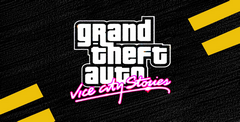 System requirements:
PC compatible
Operating systems: Windows 10/Windows 8/Windows 7/2000/Vista/WinXP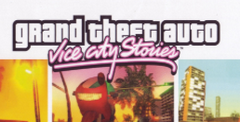 System requirements:
PC compatible
Operating systems: Windows 10/Windows 8/Windows 7/2000/Vista/WinXP
Game Reviews
Grand Theft Auto: Vice City Stories takes us back into the free roaming, violence driven world of GTA. This time however, instead of a console being porting to a handheld, it's the other way around. Although this does create some issues with some gameplay features and obviously the graphics, most of the rest of the game survives intact.
Similar to Liberty City Stories, Vice City Stories is a prequel to Vice City and delivers a less then stellar story line. Fortunately most don't play GTA for the story anyway, but there are a few other issues to consider.
First, the combat still has a few kinks that can become troublesome such as firing a gun at point blank range, the graphics look like a port from a handheld, and there's little new gameplay wise. However, this gameplay formula has been a huge success for some time so it's hard to argue with tweaking it, but still it is ageing.
So why purchase Grand Theft Auto: Vice City Stories? For starters, its only $20 which makes sense since it's a port but it also makes a strong case for fans of the series to get a little more action out of a solid, well designed series.
Playstation 2 Screenshots