Hot Shots Golf 3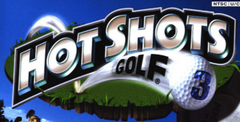 Click the "Install Game" button to initiate the free file download and get compact download launcher. Locate the executable file in your local folder and begin the launcher to install your desired game.
Overview
When the Hot Shots series made its debut on the PlayStation, it quickly established itself as one of the finest golf games to ever appear on a video game console. Its formula for success was really quite simple: take a cast of wacky trash-talkin characters, place them into a fully realized 3D world of fairways, bunkers, and greens, throw in an excellent game-play engine, shake well, and out comes a golf game with "instant classic" written all over it. Real Pro golfers and real courses were nowhere to be found. But, despite its lack of PGA licensing, the game sold and sold well.
With Hot Shots Golf 3, the developers of Hot Shots Golf 2 attempt to deliver the same winning formula to owners of the PS2. But not so fast! This year it's got some serious competition in the form of EA Sports' Tiger Woods PGA Tour 2002'a great golf game that offers a stellar combination of rich graphics and innovative game play. Nonetheless, Hot Shots Golf 3 hits the links with fifteen brand new characters, six photo-realistic courses from around the globe, detailed ball animations, dynamic replays, and several different modes of play. But, does it have enough to tame the Tiger? Well, maybe so, but it's not a "gimme."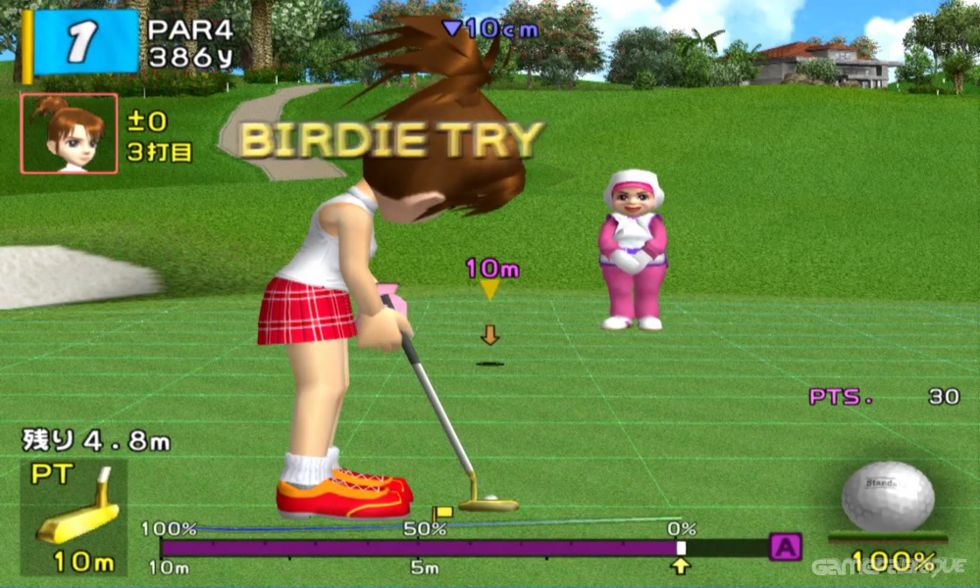 Gameplay, Controls, Interface
Hot Shots Golf 3 features several different play modes, including Training, Match Play, Stroke Play, Versus Mode, Nine Hole/Par Three Course, Tournament, and the National Tournament. Stroke and Match Play can be played solo, or with up to four players at once for all-out multiplayer mayhem. In Stroke Play, you simply pick your favorite course and play an 18-hole round of golf. In Match Play, the player who scores the lowest on each hole wins that hole. The winner of the game is the player that wins the most holes. Versus Mode is a one-on-one battle between you and one of the characters in the game. Initially, there are three available characters to choose from. With each victory, you'll unlock another character. And since each character looks and plays differently, most gamers will want to keep playing until they've unlocked them all. It's a lot of fun to play and it increases the replay value of the game substantially. For those of you who want to play a quick round of golf, the game also features a Short Course consisting of nine par-3 holes. If and when you think you're good enough, you can enter the Tournament Mode. In Tournament Mode, you'll initially have only a few events to choose from. As you play through an event, you'll be able to earn experience points (EXP) and prizes. Once you earn enough EXP, you'll advance to the next Tour ranking, opening more events. National Tournaments Mode allows you to participate in monthly tournaments across the nation. Compare your scores against other players across the country and compete for prizes and bragging rights.
Except for the Training Mode, you'll be able to earn 'Hot Shot Points' on every stroke you take in a single-player game. You'll be awarded a varying number or points for specific achievements, such as keeping the ball on the fairway, hitting the flag on the green, and getting a hole in one. But be careful, you can also lose points for unfavorable shots, such as hitting the ball in the water or completely out of bounds. With the points you earn, you can purchase items at the Golf Shop. Choose from a host of new golf equipment, caddies, and special weather effects.
So how does it play? Well, underlying the game's cartoony graphics and zany sound effects is a solid game-play engine, which features excellent control and real-world golf physics. Hot Shots Golf 3 is marketed as "Golf for the People." Newcomers will immediately appreciate the game's intuitive control scheme and reasonable learning curve; while more experienced golfers will acknowledge the game's incredible depth and challenge. Hot Shots Golf 3 utilizes the familiar three-tap horizontal swing meter, which determines the power and direction of your shot. Hit the X button to start the gauge moving to the left. Tap the X button once again to set the power, and then tap a third time to line the gauge up with the "impact zone." Setting the gauge perfectly with the sweet spot will result in, well, a perfect shot. Setting the gauge left or right (on purpose or by accident) will result in a slice or hook. With different presses of the directional button, you'll be able to add varying degrees of spin to the ball. With a press of the square button, you'll also be able to select different types of shots depending on the elevation of the terrain and the lie of your ball. No question, the swing mechanism works, and works well. However, in light of the more innovative analog swing mechanism employed by EA Sports' Tiger Woods PGA Tour 2002, some may find it to be a bit worn out.
Once you're on the green, you'll be greeted by a putting system similar to that of previous versions of the game. A color-coded 3D grid accompanied by a series of left-right, up-down moving dots will assist you in reading the slope of the green. Aim your shot, set the power gauge and swing away. The game's putting system strikes a good balance between challenge and fun'at times frustrating, at other times, quite rewarding.
As a final note, the game employs excellent shot tracking and replay angles. To set up your shot, you can zoom in and out, and raise and lower your viewing angle to place your marker. After each shot, with successive presses of the square button, you can view an instant replay from one of several different camera angles.
Graphics
In terms of the visuals, if you're a veteran of the Hot Shots series then you already know what to expect. But if you're a newcomer, a quick look at the box cover pretty much tells all. That's right, you won't find any PGA Tour Pros anywhere near this game. Instead, you'll find a host of cartoony-lookin' character models that are as zany as ever. And while this year's game replaces the familiar Japanese characters from previous versions, the new group features the same super-deformed bodies and big heads that we've all come to know and love.
The game features six different courses, each with their own distinct look and feel. But no matter which course you play, you'll be driving, chipping, and putting in a beautifully crafted 3D world, filled with reasonably detailed trees, bunkers, fairways and greens. Environmental objects are modeled with clean and extremely colorful textures. The visuals are further enhanced with dynamic lighting effects, such as realistic shadows and lens flares, as well as dynamic camera angles, which zoom in and out to follow your ball. Top it all off with convincing weather and seasonal effects, and you've got a game that looks as good as it plays.
Audio
The sound effects go from normal to outlandish. When you're driving at the tee, you'll hear the familiar "ping" of your club striking the ball. Drain a putt and you'll be greeted by the unmistakable "plunk" of your ball falling into the cup. Other routine sound effects include the chirping of birds and the gushing of wind. But once you hear some of the wacky commentary from the caddies and gallery, well, that's where the normal ends and outlandish begins.
Throughout your round of golf, you'll hear a wild assortment of cheers, jeers, oohs and ahs, from the crowd. With an obvious slant toward the bizarre, your caddy will also impart with a selection of repetitive shtick in reaction to your shot making. Nail a drivee with power and purpose, and you'll hear, "That was an excellent vector" (Huh?). A shot close to the pin may be followed by, "Your ball is in proximity to the hole" (Thanks bud!). Is it entertaining for a while? Well, yes, but after a while this reviewer found this "reverberating resonance to be placidly irksome on the cerebrum" (annoying!).
Bottom Line
Hot Shots Golf 3 is an exceptional golf game. Combining the same wonderful personality and game play of its PlayStation cousin with a substantial visual upgrade, this version comes off as a worthy successor and purchase. For those of you who have your cleats buried deep in real-life golf sims, the game's wacked-out, cartoony antics may be a bit over the top. Indeed, Tiger's contest may be the way to go. For everyone else though, you could do much worse than giving this game a shot. I believe you'll find your foray through the fairways to be both fruitful and fun.
Download Hot Shots Golf 3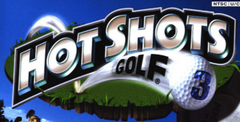 System requirements:
PC compatible
Operating systems: Windows 10/Windows 8/Windows 7/2000/Vista/WinXP
Game Reviews
As any PlayStation owner over the age of 25 will tell you, there's no better way to waste away a lazy Sunday afternoon than to grab three of your buds, some chips and a six-pack (fruit juice, of course), and hit the virtual links with the latest version of Hot Shots Golf. If you haven't yet had the pleasure of rubbing your best friend's nose in the cheese dip after a glorious Par 5 Eagle, you might want to start preparing yourself, because Hot Shots Golf 3, the series' first PS2 entry, is on the way.
The beauty of the Hot Shots games is that they're extremely easy for even newbies to pick up and play while still maintaining the depth and longevity that hardcore fans of the sport demand. More importantly, they're damn fun. Hot Shots 3 continues the series' legacy by taking the tried-and-true gameplay of the previous two games and supercharging it with an all-new beautiful 3D engine, lots of subtle gameplay enhancements, new modes and of course, a fresh batch of characters, caddies and courses.
The biggest improvement to Hot Shots 3 comes in the graphics department. The 2D characters of the previous games have been replaced by new 3D models, and the rough, grainy course graphics now look incredibly detailed and realistic. Weather effects abound, and each course can be played in any of the four seasons and at different times of the day, allowing for a wide variety of eye candy. Best of all, the camera movement is swift and smooth, making it easier than ever to get a good view of the course during each hole.
Further upgrades come in the form of an enhanced putting interface (an extremely useful bar shows the lie of the green from the side), a cool new item shop (see sidebar) and a sweet National Tournament mode. Here, you can compete in special Internet competitions by downloading passwords from the official HSG3 Web site and inputting them in the game. According to Sony, not only will you be able to upload your high scores to the Net, but top-ranking players will be eligible to win prizes as well.
Needless to say, if you're a fan of prior Hot Shots games, or just looking for a fun, new multiplayer game to play with your pals, you're gonna love Hot Shots Golf 3. For those of you who might be sitting on the fence (about the game, we mean. Your other preferences are your business), look for our full review of HSG3 next month. But rest assured, after spending hours with the preview version, we think this is one of the best golf games out there.
Playstation 2 Screenshots
See Also
Viewing games 1 to 7