Little Britain: The Video Game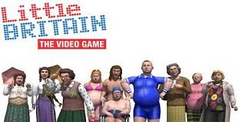 I Have Tried to put myself into the minds of the people who made this game, but I failed. Perhaps I'm being naive -it's possible the makers of this game think they're lucky to get paid to produce such artless shit If that's the case, they need a good slap.
Little Britain is a punch in the balls for anyone paying the steep asking price. The seven mini-games are awful, nothing more than a five-minute extension of the simplest Wario micro-game. If this were a bunch of free Flash games, and a dear friend had sent you a link to them, you'd be perfectly within your rights to drive around to your friend's house and stage a dirty protest in his kitchen.
Playing this game is more bleak than any survival horror; it devours minutes of your life, leaving a joyless scar in your memory. It's tantamount to evil. I hope I seem angry, because this has made me f***ing furious.
Mastertronic knew that LB would be as profitable as it is reprehensible, so they deliberately wouldn't send us a review copy. So, perhaps the main use of this belated review might be to give post-sales advice to anyone luckless enough to have bought it That advice is this; it says there's eight games on the back of the box. There's actually seven. So go and demand your money back today.
Meanwhile, Lucas and Walliams, let's hope you don't alienate too many of your fans with this nauseating cash-in. Unless, perhaps, you hate your fans as much as Blast Games hates gamers.
Download Little Britain: The Video Game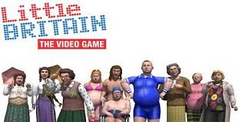 System requirements:
PC compatible
Operating systems: Windows 10/Windows 8/Windows 7/2000/Vista/WinXP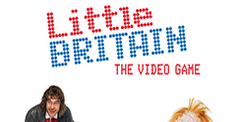 System requirements:
PC compatible
Operating systems: Windows 10/Windows 8/Windows 7/2000/Vista/WinXP
Playstation 2 Screenshots
Similar Games
Viewing games 1 to 7