MotoGP 3: Ultimate Racing Technology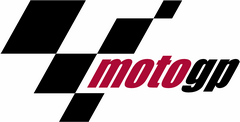 Click the "Install Game" button to initiate the file download and get compact download launcher. Locate the executable file in your local folder and begin the launcher to install your desired game.
a game by
THQ, and Climax
Genre:
Racing
Platforms:

XBox,

PC
Editor Rating:

9

/

10

, based on

1

review,

6

reviews are shown
User Rating:

8.3

/

10

-

8

votes
Rate this game:
See also:
Bike Games, MotoGP Series
It's A Case of MotoGP meets extreme biking in the latest game in the petrol-headed series, brought smack up to date with 16 new street tracks and an equal number of 600,1000 and 1200cc street racing bikes. Mimicking TT-style street racing, tracks are based on lookey-likey hot-spots from the world's two-wheeled race meetings -including Japan's urban streets, the French countryside and even ye olde English Shires. Customisable leathers (saucy) will help you look the part as you tear through the more organic Extreme tracks - a welcome break from the usual Grand Prix offering.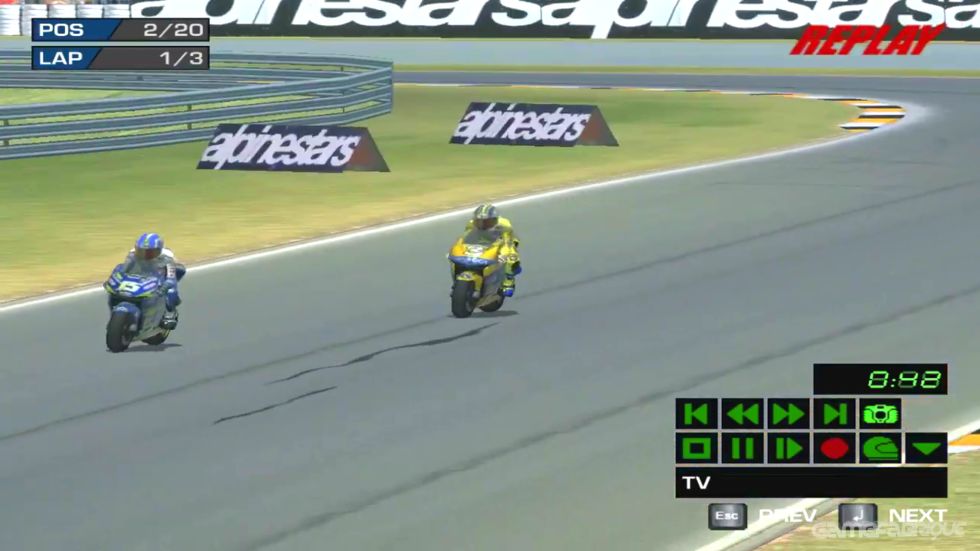 In addition to the leathers, we're also impressed with the smooth in-game graphics, the scenery's crisp textures and the prolific bike-workshop options. But, without a clue what rear tyre compound' means, it's true to say that we ended up with a Wacky Races-style configuration. With online gaming on the horizon, it'll be a definite opportunity to reminisce the days gone by of Sega's Road Rash - but this time without chains swinging or fists ablazing. Full review and playable demo next month. Aren't we nice?
Download MotoGP 3: Ultimate Racing Technology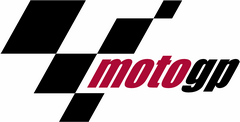 System requirements:
PC compatible
Operating systems: Windows 10/Windows 8/Windows 7/2000/Vista/WinXP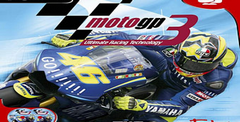 System requirements:
PC compatible
Operating systems: Windows 10/Windows 8/Windows 7/2000/Vista/WinXP
Game Reviews
If You're reading this opening sentence you're probably either a racing games aficionado or a big fan of the writing of Steve O'Hagan. As the latter camp consists of a mum and an adolescent nephew, we'll continue on the basis that you're here because you want to know exactly what marks this dose of carbon emission-reeking speed-freakage out from the last rather than what inane pun this tired hack is going to spin next MotoGP has been around for a fair number of years now, and has pretty much blown away the opposition to become the PC's best thing on two wheels. In fact, the Monopolies and Mergers Commission have been rumoured to be looking into the fact that if you want a decent motorbike racing game on PC, there is only one choice: MotoGP. Boiled down, what it offers is twofold: realism and speed.
As far as speed goes, MotoGP has always delivered. Slick as hell, gleaming bikes, shimmering tarmac, rustling trees and expansive landscapes are propelled past you at what seems like the speed of light. Riders shake fists at other racers when they clip wheels, reflections flicker on polished paintwork, and you're treated to a quick replay every time you fall. The irony being that all this loving work - this polygon polishing and frame-rate oiling - is to a degree wasted: take your eyes off the track even for a moment and you're prone to come a cropper. So it all flashes by unnoticed as you focus on the track, until you hit 260kph or so, when the tasty motion blur kicks in, inducing something between exhilaration and nausea. But isn't that what a racing game is all about? As long as it can give you that slight I'm gonna cack myself feeling of insane velocity, it's doing something right.
The realism aspect is another huge consideration. Here you have a whole host of elements that those behind the wheel of a car can ignore: leaning left or right to improve cornering, leaning forwards to improve speed on straights, backwards for better braking - there's even front and back wheel braking, for god's sake.
Hell On Wheels
Then there's the uniquely unforgiving handling of a bike. Some love the pressure of knowing that if your back wheel so much as touches a blade of grass then you're sent sprawling. Others hate the fact that the slightest brush with another rider sees you flying off your hog, receiving tenth-degree bums as your ass kisses the tarmac. It's for the latter camp, who have always been scared off by MotoGP's simulation-like attention to detail, that the game's most obvious addition has been made: Extreme Mode.
Extreme Mode will horrify MotoGP purists. It offers made-up riders riding fictitious bikes on street and public road courses only loosely inspired by the areas in which they are set, from deepest South Africa to rural middle England. As you might guess, Extreme Mode panders to the arcade racing fan. It's fast, it's friggin' furious, and most importantly, it's a piece of piss to get the hang of. The handling lets you get away with murder, and there's no need to worry about leaning, or whether to slam the front or back brakes. Thing is, without a gripping career option within Extreme Mode, this really feels like a feature that's only going to come into its own in multiplayer.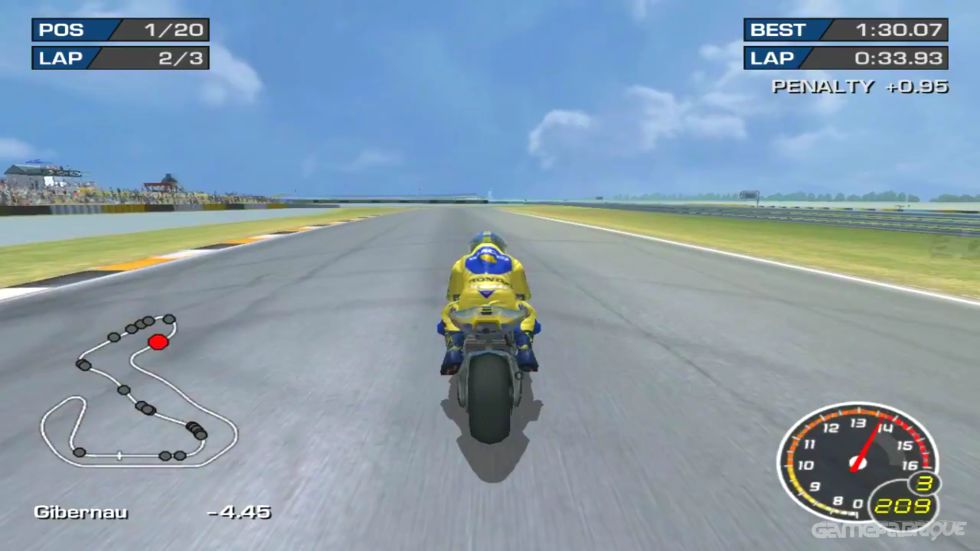 Tour Of Duty
Aside from handling and dynamics, realism has another meaning in a racing game, and an official licence is duty-bound to deliver every last drop of the detail and paraphernalia surrounding its sport. So as well as being a high-velocity racing game, MotoGP is an absolute treasure trove for lovers of the sport, a veritable mud pit of detail to slop about in. Aprilias, Ducatis and Hondas -clearly the bikes are all in there. But more than that should you wish to while away the hours in the virtual garage, you can customise your leathers, paint job and logos in an almost inexhaustible combination of ways, fiddle with the front and rear tyre compounds and suspension hardness, and tinker with the gear ratios to your heart's content.
All of which adds up to a customarily satisfying bike racer. It's damn fast damn detailed, and with the added newbiefriendly Extreme Mode, it should ensure the bike game market is cornered for another year. It's doesn't reinvent the wheel, but it is does make it go round very, very fast.
IF you believe two wheels to be better than four (and we're not just talking about trying for your two-wheel bonus in GTA), then MotoGP 3 will be right up your, ahem, street As the defining motorbike title on PC, this latest addition features all the twowheeled racing that you could possibly hope for, with glorious graphics to boot Not that youll ever truly get time to appreciate them as you zoom past, but its nice to know that the developers have made the effort at least.
If the idea of extra-sensitive handling and leaning into corners just doesn't appeal, you can also sample the new Extreme mode. Think Need For Speed but for bikes and you've probably already got a good image of the street-based, arcadestyle racing that this offers.
There's simply no other title on two wheels that comes close, and it's far less muddy than the real thing. If you're partial to a spot of head-to-toe leather, grab a copy now.
Last Year's MotoGP2 was the definitive motorbike game, providing an intoxicating petrol-sniffing package of bikes, riders, tracks and gorgeous TV-style replays. Weighed down with numerous gaming awards for its efforts, developer Climax is already gearing up for the sequel, which should take the chequered flag towards the end of this year.
Although info is as light as a Kawasaki sub-frame, all the great gameplay from the previous two titles will be lining up on the grid, including an addictive career mode, that allows you to choose your own leathers and helmet, and has RPG-like stats such as cornering and acceleration to improve.
MotoGP 3 also promises to include the hugely popular Stunt mode, that encourages you to perform wheelies and knock off other nders (a la Road Rash), a host of multiplayer options for LAN and online, plus a brand new mode" yet to be revealed. Of course, being an officially licensed game, there'll also be the full roster of riders and courses from the 2003 MotoGP World Championship, which you can pore over using the excellent replay facilities, which will be enhanced with the latest DX9 graphics effects. We'll hopefully be burning rubber soon with a full hands-on - watch out Valentino Rossi...
What's This, a motorbike game sequel for the PC? Nay, a potentially excellent motorbike game sequel for the PC? You know, it just might be.
So what's new this time around? Well, for starters, Climax - the team responsible for the first two MotoGP games - is adamant that it wants to open up the genre to newcomers and non-hardcore biking enthusiasts, by attempting to strike a perfect balance between realism and fun. We've decided to go down a similar route to Gran Turismo, explains Greg Bryant, the game's lead designer. We want MotoGP 3 to have plenty of hardcore simulation elements, but at the same time, we want it to be forgiving enough on the track to still be fun and accessible."
Need For Speed
By fine-tuning the racing model, Climax hopes you'll be spending less time skidding across the tarmac on your padded rear and more time skidding around comers straddling your crotch rocket. We've made the bikes much faster and we've put much more emphasis on throttle control," says Greg. We also want to iron out the parts of the game that made MotoGP 2 tricky, like over-sensitive handling at high speeds, so we've tightened up the leaning. MotoGP 3 is set to feature two very distinct racing modes, with Climax introducing an all-new Extreme mode to complement the series' standard MotoGP Championship. In this, you can race for teams such as Ducati and Kawasaki, and compete against current greats such as Valentino Rossi over a 16-race season.
For Pinks, Punk
If you prefer to race for money rather than points, there's also Extreme mode - leaving you free to splash your cash on bike upgrades and more powerful bikes. Extreme is set to come with 16 fictional courses ranging from the claustrophobic confines of Tokyo's city streets to the sprawling desert expanses of Qatar.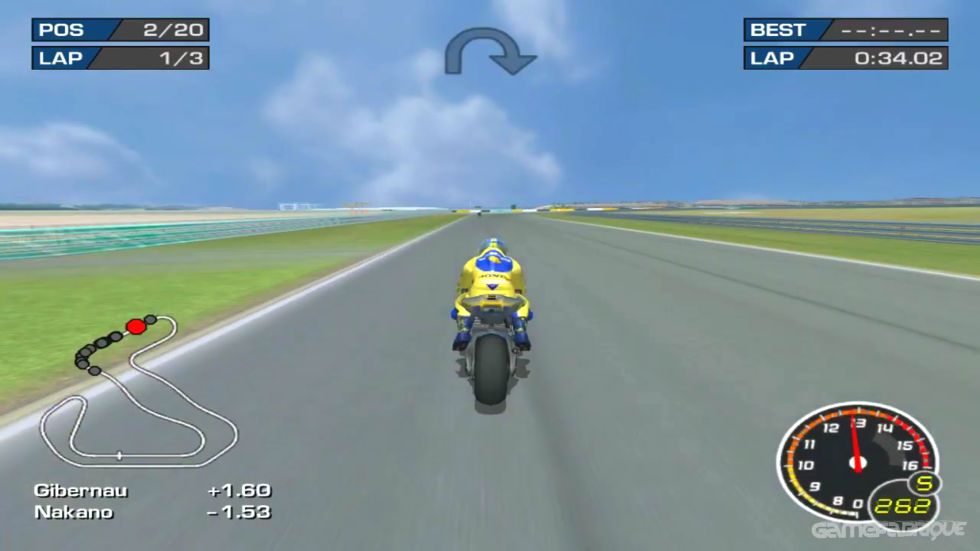 Extreme mode features three very distinct bike classes, reveals Greg. You start off with a 600cc bike and you'll be able to upgrade various components, blueprint your engine and make sure it's all running smoothly. You can also tune your bike and tweak gear ratios, and then move up to 1000cc and 1200cc bikes." We got a chance to straddle all three and found each class has its own distinct characteristics. The 600cc models lacked straight-line speed but glided around comers, while the 1200cc hulks accelerated with ferocious power, causing the screen to shake as our surroundings blurred into a streaming mass of colours. 10OOcc bikes were somewhere in-between the two and proved the most satisfying ride of all.
Graphically crisp and slickly presented, even at this early stage MotoGP is looking like it could be a real winner. And with more info and access promised soon - as well as what Climax is claiming will be an exciting revelation about the game's multiplayer options - you can rest assured that an update will be burning a rubbery trail your way in the very near future.
Xbox owners longing for a Moto Grand Prix game to call their own (Namco's MotoGP 2 is PS2 only) can rest easy. THQ is picking up the slack for the big black box this summer with the release of Ultimate Racing Technology, a title that pays homage to the elite 500CC class of the MotoGP championship. Developed by Climax, MGP-.URTfeatures the complete selection of motorcycles and teams from the Honda, Yamaha and Suzuki stables, while offering arcade-style control, realistic vehicle physics, customizable riders, and 10 real world tracks (but not the full 16-course circuit). A four-player, split-screen mode rounds out the package.
Similar Games
Viewing games 1 to 16