Naruto to Boruto: Shinobi Striker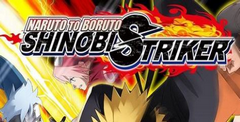 Download Naruto to Boruto: Shinobi Striker and unleash your inner ninja! Battle opponents, master powerful techniques, and become the ultimate shinobi in this action-packed game. Will you rise to the top of the ninja world? Play now!
Naruto to Boruto: Shinobi Striker is an online multiplayer battle game that allows you to 4v4 in an arena with other fans of the anime series. The game allows you to create your own custom avatar, with the ability to unlock new items to dress up your character with as time goes on.
There's a vast number of unlockable items, which means not only will you have something to keep going back into the arena for—you'll always look different from the other characters around you.
The game itself opens up in a small town called Hidden Leaf Village, which features an Inn, a shop, and a library. This town is also the access point for training missions, which will help you get the feel of the game, and gives you access to the PvP arena. If you're expecting Naruto Shippuden: Ultimate Ninja Storm Generations however, you're not going to get the same online experience.
Network issues
If you're ready to join the PvP Arena for an exciting battle, get ready to practice your patience. The game is riddled with networking issues, including lag, framerate issues, and general errors. This has proven a deterrent for other players as well, so you may also struggle to get into a game due to not enough players willing to battle.
Difficult gameplay
Assuming you can get into a battle, it's not going to be great action and epic battles. Combat is a learning curve, and so is movement. You may find yourself struggling to figure out how your leg works while also trying to be part of a cohesive team. There are also only 4 maps to play on, so you'll quickly run into the boredom of running the same map again, if you can get into enough games to see them all.
The game is done in a 3rd person perspective and uses the walls as much as the floors as part of the action. The results can be disorienting and cause you to lose track of the people you are fighting. You may find yourself on the losing end of a battle, surrounded by opponents, due to this perplexing viewpoint more often than not.
Excellent VR missions
While the main part of the game—the online battles—leave something to be desired, the rest of the game is a blast. The training missions help you learn a little bit about how to work in a team, which is reasonably well worked out. You can choose to be a healer, a ranged class, a close-up fighter, or a tank.
These mechanics work as if they're straight out of an RPG, and are a fun aspect of the game.
Beautiful visualizations
Although the game definitely has lacks in the gaming department, the appearance of the game is great. The town and characters are well drawn and fit the style of Naruto perfectly.
This game has a lot going for it, but the many exciting features that should have made it a hit just don't fit together the way they should. PvP is ruined by network errors, there's not enough missions to give the game significant play value, and the discouraging movement and combat issues limit how much others want to play.
7
The result is a potentially great game that needs a solid rework before it can be a truly enjoyable experience. If you're a Naruto fan you may still enjoy this game, otherwise, steer clear.
Pros:
Great visualizations
Fun missions
Cons:
Network issues
Not enough to do
Download Naruto to Boruto: Shinobi Striker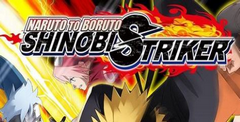 System requirements:
PC compatible
Operating systems: Windows 10/Windows 8/Windows 7/2000/Vista/WinXP
Similar Games
Viewing games 1 to 8