Pokemon Trading Card Game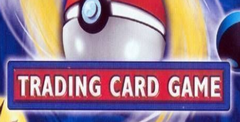 Click the "Install Game" button to initiate the free file download and get compact download launcher. Locate the executable file in your local folder and begin the launcher to install your desired game.
People say:
8
For the millions of you who are into the Pokemon Trading Card Game, you're going to love the electronic version. No more searching stores or waiting in long lines to buy booster packs. Every American card and most Japanese promos can be found here. There are also several exclusive GB cards to be had. For the rest of you...try it. I never thought I'd be into the card game, but now I'm hooked. The card duels require much more skill and strategy than traditional Poêåòoï fights. The focus of the game is collecting cards, building decks and battling. There is a simple plot involving a quest for the Legendary Pokemon cards, and where your character visits eight different clubs to battle a leader and his or her minions. The game offers lots of pre-fab deck designs, but none are as good as the tournament winning decks found on most Pokemon TCG Web sites and magazines. Up to five of your decks can be saved in the laboratory. The in-game graphics have the look and feel of previous GB Pokemon games and the card art is reproduced nicely. There are some Al concerns, however; the computer will often just let you win, even in a tight contest. On numerous occasions the computer built up its bench instead of retreating its severely damaged Pokemon right before I took my last prize. I miss the sounds and smells of a real card duel, but when space is limited or there are no live opponents around, this is a great substitute.
4
I am not a fan of trading-card games like this or Magic. When I play a game, at least for the first time, I want to be able to quickly understand the rules and put in a decent showing in the very beginning without having to customize my own freakin' deck or read a huge manual of instructions. So when I started to play the Pokemon Trading Card Game, I became frustrated. No matter what I did or who I went up against, I got royally schooled by virtually every opponent except, of course, the tutorial match. Don't get me wrong, I love the regular Pokemon Game Boy games. But I just can't get Into the coin-flip, oops-you're-dead gameplay.
9
Being a huge fan of the original GB game and the Trading Card Game, you might say I was a wee bit excited about a GBC version of the TCG. I was not disappointed. This little gem holds very true to its real-world cousin. It's fun, addictive, and really makes you consider each move carefully. There are a few variations from the real card game (i.e., the number of prize cards vary, and you get no extra cards when an opponent pulls a mulligan hand). But the only true negatives I found were the inability to back out of an attack, length of the opponent's turn, and as Cy said, the soft opponent Al. All in all, if you're a fan of Pokemon, or just like TCGs, this is a must-have.
Download Pokemon Trading Card Game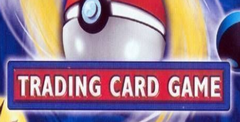 System requirements:
PC compatible
Operating systems: Windows 10/Windows 8/Windows 7/2000/Vista/WinXP
Game Reviews
While most gamers are already familiar with the Game Boy titles, there's another Pokemon game doing big business. It's the Pokemon Collectible Card Game created as an off-shoot of the original RPG. Wizards of the Coast produces the U.S. version and the card game is almost as popular as the video game!
But if you're a gamer at heart and would rather deal with a pixelized version of your favorite monsters, then this is for you. Like the Game Boy game, you travel around to different Gyms, challenging the leaders for badges to get into the Pokemon League. Along the way you battle other trainers and gain new monsters and other items which will be useful in your quest. And in true Pokemon style, you have a rival who pops up every so often to tell you how much you stink.
Rules are exactly the same as the trading card game played on card tables regularly across America. You begin by shuffling your deck and drawing seven cards. From that, you pick the Pokemon you're going to battle with (or, if you don't have any Pokemon in your hand, re-shuffle) and equip them with energy. Attacks require different types and amounts of energy (you'll need energy cards in your deck). During battle you can level up your monster, but then you will have to equip even more energy before you can attack. After defeating an opponent's monster, you pick up prizes, which were laid down before battle began. Depending on how difficult a battle is, there can be multiple prizes--special cards or expansion packs. Using the link cable you can battle a friend and trade cards. This is a lot more focused on battle and strategy--without some of the RPG style play of the regular game--which some fans might not enjoy as much.
GameBoy Color Screenshots
Similar Games
Viewing games 1 to 3