Shin Megami Tensei: Persona 3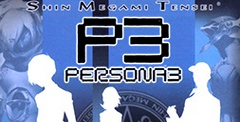 Shin Megami Tensei Persona 3 marks the period in which the spinoff series really began to catch its footing and develop its style. With a stylish sense in everything that it does, from the menus to the soundtrack and to the anime like cutscenes, Persona 3 creates an engaging and interesting world to explore and discover.
PERSONA!
The gameplay of Persona 3 is of course turn based, filled with many different combat techniques and powers layered at the players disposal. Each ability has a solid sense of impact, even the weaker moves in the game feel satisfying to pull off. And the animations given to each of these moves is stylish and well executed. The only issue with the combat is that I could see it getting a bit uninteresting as time goes on. New enemies are introduced but the combat remains greatly the same in terms of how you defeat them, never truly evolving and becoming something new or more interesting as the game goes on. Different tactics used to defeat certain enemies are as simple as switching what move you use but simply executing it in the same way. The combat of Persona 3 isn't the only thing that it has to offer however. There are a myriad of different characters and locations to discover in Persona 3. Each of them gives the player a new opportunity to gain new abilities. Interacting with other characters and learning more about them is not only fun due to their charming personalities, but awards the player with new powers and abilities to use both in combat and out of it.
Sound of Meguro
Composed by Shoji Meguro, the soundtrack of Persona 3 maintains the same sense of joyous style as do the soundtracks of other games in the series. Meguro's scores are a major and beloved component of the Persona series, and Persona 3 is no different. The sound of the game creates a beautiful sense of excitement and discovery. Using Meguro's excellent sense of relaxing beats and happy tones as well as Yumi Kawamura's beautiful vocals, the music of P3 stays in keeping with the series' reputation.
Presentation
Persona 3 maintains a killer presentation all the way through. From the aforementioned excellently animated battle sequences to the amazingly well animated cutscenes that call on an anime style to create expressive and engaging portrayals of the storyline. A storyline filled with many interesting characters whose personalities continuously bounce off of one another to create fun and engaging dynamics. Even the menu uses fantastic UI design and some flashy colors to make even scrolling through your inventory become fun to look at!
Pros
Satisfying and fun turn based combat
Many abilities to use
Fantastic soundtrack
Great characters
Stellar design and UI
Cons
8
Persona 3 is an excellent game with some fantastic visuals and great presentation. The animation is excellent both in the gameplay and cutscenes, the gameplay itself is fun and impactful and the music is nothing short of excellent.
Download Shin Megami Tensei: Persona 3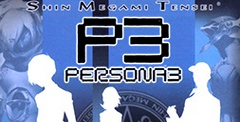 System requirements:
PC compatible
Operating systems: Windows 10/Windows 8/Windows 7/2000/Vista/WinXP
Playstation 2 Screenshots
Similar Games
Viewing games 1 to 8