TERRACOTTA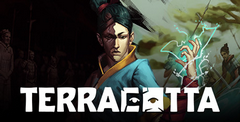 Click the "Install Game" button to initiate the free file download and get compact download launcher. Locate the executable file in your local folder and begin the launcher to install your desired game.
Today we are taking a closer look at TERRACOTTA, a top-down action puzzle game that has a really cool story to it. I fell in love with this as soon as I saw the first gameplay trailer and got vibes of some classic 90s games that I had a great deal of fun with back in the day. This is a game that I have been keeping a very close eye on and I thought I could have a bit of fun sharing my thoughts on the game with you guys and hopefully getting a few of you to give it a try.
One To Stand Up For All
The story of TERRACOTTA is something that greatly appealed to me right from the start. In an underground chamber, 8,000 terracotta soldiers lay dormant until one wakes up! A terrible curse has been placed on the army and those who you serve! Now you must walk between two realms to try and save those you call comrades and also those that you are sworn to serve and protect. I tell you as a premise, this is pretty damn awesome!
Ying and Yang
I guess you could say that the big "gimmick" TERRACOTTA has going on is our hero's ability to switch between light and dark realms. Yin as you would expect is much more chill and kinder, sort of like the planning and organizing stage, yang, on the other hand, is the darker realm where you will have to fight not just to survive, but to free your fellow warriors in arms that are still under this terrible curse. Switching between the two is pretty neat and gives me, Link to the Past vibes.
Master Of Many
The overall gameplay that is on offer in TERRACOTTA is pretty impressive. Playing from the top-down perspective, you are greatly encouraged to explore this tomb to find resources that you can use. There are many different puzzles that you will solve and the whole Ying and Yang thing plays a pretty big part in solving some of the puzzles. As you would expect being a terracotta soldier, you will also have to do a fair bit of combat too and this is fast-paced and a lot of fun. The game even has a solid amount of challenging, but also fun boss fights for you to deal with as well.
Amiga Or ST?
The visuals of TERRACOTTA at first glance look like this is just another game that is trying to look retro, but it is far more than that. Rather than looking like another 16-bit game that you would have seen on the Super Nintendo or Sega Mega Drive back in the day. This game has more of an Amiga or an Atari ST kind of thing going on with the visuals. It boasts some very impressive sprite work and it has these epic cut scenes that bring the story of China coming together very, very well. I know that you have probably played a million action games that use a 16-bit art style, however, this one here does have its own thing going on and that is cool!
8
I really do hope that this is a game more people give a closer look to. TERRACOTTA has a great deal going on for it that makes it one of the more interesting games to be released in the final quarter of 2022 in my humble opinion. To start with, the story and premise of the game is really cool. However, it is the switching between realms and the clever use of puzzles with some action-packed combat that has me most excited about getting to the end of this game.
Pros:
The story is about how China came together
You play as a brave and badass terracotta warrior
The game has a very stylish look to it
There is a great deal to the gameplay here
Cons:
That visual style may not appeal to everyone
Will there be much in the way of replay value here?
Download TERRACOTTA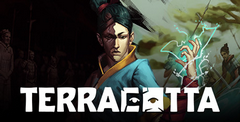 System requirements:
PC compatible
Operating systems: Windows 10/Windows 8/Windows 7/2000/Vista/WinXP
Similar Games
Viewing games 1 to 8