Alice: Madness returns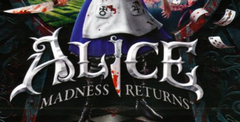 I could not have been any more excited for Alice: Madness Returns. The original American McGee's Alice game released in 2000 was one of the first games that made me want to get a PC. While it may have taken over a decade, many people, especially me were excited to once again take a dark, scary and messed up trip to Wonderland.
A Messed-Up Setting
While I would personally say that playing the original Alice game before this would be preferable, it is not essential. The story of the game is basically that Alice finds herself outside of the mental institution. She wants to know how the fire that killed her family really happened and why she was driven insane. The game is set between a creepy Tim Burton style London and the horrific version of Wonderland that you would expect. Wonderland in this game is way more run-down than it was in the first!
Is that Alice Or Bayonetta?
Ok so the comparison to Bayonetta may be a bit of a stretch, but the first time you play this you will probably be surprised at how quick and nimble Alice is to control. The game is a 3rd person action game, but it has way more platforming than you would think. Alice moves around very well and she can do things like a double and triple jump as well as grow big and small. There is a lot of variety to getting around each area and it makes exploring a lot of fun.
The combat is just as much fun. Alice has many different weapons at her disposal, ranging from a blade to a thing full of pepper. What is great about this is that not only are the weapons in Alice: Madness Returns very satisfying to use and very cool to look at. The game has a very well-done combo system that lets you switch between weapons very quickly and unleash some very powerful and really cool looking combos.
Wow, You Are Ugly
I love the character designs of Alice: Madness Returns. The Rabbit and Mad Hatter, in particular, are firm favorites of mine. The levels as well at first glance have a ton of personality to them and I really like what they have done to not just Wonderland, but London as well. You are never really sure if what you are looking at is "real" or if it is just the way our sweet, dear crazy Alice sees it. With that being said, while at first glance everything looks amazing when you get closer things can get a bit blocky and low quality. Now to be fair, I feel that this is more down to the age of the game than anything else. However, I do wonder just how epic the game could have looked had the budget been a bit higher and had it been made for higher-end hardware.
I think that Alice: Madness Returns is an excellent action game. The story behind the game is truly amazing and it is a lot of fun to actually play. It succeeds as both a platform and an action game. While it may show its age a little now, especially in comparison to more recent 3rd person action/platform games. I still feel that this is a game that is well worth playing through as it is an experience you will never forget.
8/10
Pros:
The story is truly incredible
The setting of the game is very interesting
Lots of interesting characters to interact with
The combat feels great and is very combo heavy
Platforming is a joy to do
Cons:
The story may be a bit dark and messed up for some
The game is starting to show its age a bit in the visual department
Download Alice: Madness returns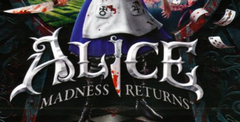 System requirements:
PC compatible
Operating systems: Windows 10/Windows 8/Windows 7/2000/Vista/WinXP
Similar Games
Viewing games 1 to 8