Battlefield 3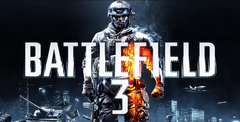 Click the "Install Game" button to initiate the free file download and get compact download launcher. Locate the executable file in your local folder and begin the launcher to install your desired game.
With all the bombast of a big-budget Hollywood action movie, Battlefield 3 will keep you on the edge of your seat from beginning to end. If you haven't yet experienced this thrill ride, here are some things you should know.
A Revolution for the Franchise
From the opening moments of the single-player campaign, Battlefield 3 presents itself as something different when compared to previous games in the franchise. A glossy blue/grey color palette and lens flares that wouldn' look out of place in a JJ Abrams movie, a chase through an exploding subway train, and slick gunplay to top it all off. Earlier games in the series were pretty straight forward shooting games that took place during World War II, the Vietnam War, and even a fictional, high-tech future war. Battlefield 3 however, took the Call of Duty 4: Modern Warfare route of blending an action film with classic first person shooting mechanics to great effect.
Locked and Loaded
As far as artillery goes, Battlefield 3 has every kind of weapon you could want with about 50 different weapons in total. From handguns and shotguns to assault rifles and rocket launchers, there's a weapon for every kind of mission. And you will be encouraged to use them all across the game's 12 levels, which take place in locations that span the globe. Among these locations are New York, Paris, and Iraq.
Destructibility is King
Battlefield: Bad Company's universally adored destructibility system has been revamped for Battlefield 3. Everything from chain link fences to entire walls of multi story buildings can be demolished with just about every weapon. Use your rocket launcher to destroy the enemies cover, then use your rifle to shoot off rubble to drop on more enemies below. "Destruction 3.0" as the developers call it, radically changes how you progress through the game by allowing you to create a tactical advantage rather than just running and shooting through corridors.
Take the Fight Online
In addition to the Hollywood style single player campaign, Battlefield 3 also comes with arguably one of the best online multiplayer experiences of all time. A tactical experience that places the focus on team work instead of the "one man army" style of online that is common in Call of Duty games. Team up with your friends, get in a queue, and jump into one of the 9 original maps, or one of the 20 newer maps that were released with DLC packs, bringing the total multiplayer map count to just under 30. Each map is unique and is able to host any of the 5 multiplayer modes.
8
Along with every weapon from the single player game, Battlefield 3's online mode also allows the use of vehicles which cover land, sea, and air traversal. Choose from a wide range of Jeeps, tanks, helicopters, fighter jets, and even a boat!
Pros:
A single player campaign that feels like an action movie
Many different weapons
A fantastic online multiplayer package
The destructible environments are so cool
Cons:
The campaign is very short at 3-5 hours
Unlike Battlefield: Bad Company, you can't completely level buildings
Download Battlefield 3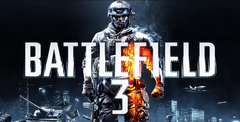 System requirements:
PC compatible
Operating systems: Windows 10/Windows 8/Windows 7/2000/Vista/WinXP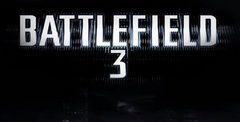 System requirements:
PC compatible
Operating systems: Windows 10/Windows 8/Windows 7/2000/Vista/WinXP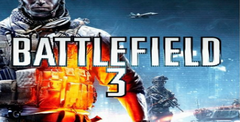 System requirements:
PC compatible
Operating systems: Windows 10/Windows 8/Windows 7/2000/Vista/WinXP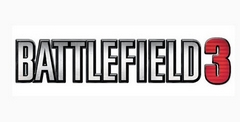 System requirements:
PC compatible
Operating systems: Windows 10/Windows 8/Windows 7/2000/Vista/WinXP
Game Reviews
If you ask me, Battlefield 3 is the game where the series really went full steam. It was popular before, but this was when they put the exact same game out on console as well as PC. This is a monster of a hit and it for many people was their first taste of the world of Battlefield.
Game Or Movie?
One thing that the Battlefield series has done very well is make an engaging and well-made single-player campaign. This game features a pretty cool campaign where you play as a soldier who is part of a plot to take down a terrorist called Soloman. What I like about the campaign is that one minute you are battling in an urban jungle and then the next you are in a more remote location. It always keeps you on your toes and vehicle missions also are included to help keep things fresh.
I really, really did enjoy my time with the campaign and was pretty invested in what was going on, but the ending!!!! The ending was really a letdown and just did not live up to the expectations that the story had set. Once again, the game looks great and the leap here from Battlefield 2 is very noticeable.
Fight The Good War!
Of course, as good as the single-player campaign is, Battlefield 3 like the other games in the series is all about the multiplayer. This one has plenty of maps (I am pretty sure it launched with 9) and it has all the game modes that you would expect in a good first-person shooter. We are talking Conquest, Deathmatch, Rush and many more. The maps are all different sizes which is something I like as it forces you to change up your tactics as you play. I spent a ton of time with this online back in the day and really enjoyed it.
Always Pushing Forward
The gameplay on offer here is quite fast-paced, but it is still very influenced by having players actually playing to the strength of the class they have chosen. This is something I have always liked about the Battlefield series and this third entry in the series is no different. What I really do like is the progression system. It always feels like you are moving forward in this game. The way you unlock stuff for the classes and weapons is really cool, not to mention the vehicles too!
This unlocking system is great, but I must admit back in the day for new players it was rather hard getting thrown into a match with players who already had a load of cool stuff unlocked.
I love Battlefield 3! It is a game that really put the series firmly on the map if you ask me. It featured a great campaign (even with that lackluster ending) and the multiplayer at the time was the best it had ever been. I think that no matter if you are on PlayStation 3, Xbox 360 or PC…. Or even Wii U that you are in for a great time with this game.
Final Score: 8.5/10
Pros:
The game looks incredible
I thought the campaign was very well done
Lots of modes for multiplayer
It has a really fun and rewarding leveling up system
The sound design will blow you away!
Cons:
The ending kind of sucks in all honesty
Not sure how easy it is to play this in 2020
Playstation 3 Screenshots
See Also
Viewing games 1 to 7