Blitzkrieg: Mission Barbarossa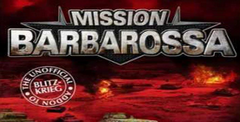 | | |
| --- | --- |
| a game by | ACTive Gaming |
| Platform: | PC |
| Rate this game: | |
| See also: | RTS Games |
Have You had enough of World War II yet? More to the point, have you had your fill of Blitzkrieg? After no less than eight expansion packs, you might reasonably assume so, but the thunder just keeps on rolling and shows no sign of stopping. Not only is there a Blitzkrieg II due this year, but a sequel to this very add-on is also in full production. And there you were thinking Blitzkrieg was just a better-looking rip-off of Sudden Strike.
Focusing entirely on Hitler's romp across the Russian steppes prior to getting bogged down in Stalingrad in 1943, Mission Barbarossa is a no-frills package offering a smattering of new units and single-player levels that stand out little from those that typified the original game. Where it does make its mark is in the changes to the gameplay, with wide-open levels, more realistic viewing distances, less effective artillery and emphasis on using infantry other than as cannon fodder. The net result is that Barbarossa offers the kind of challenge WWII buffs have been pining for since Sudden Strike first made its mark.
Make no mistake about it - Barbarossa is a serious challenge for serious RTS players. Missions require a great deal of replay before success is assured, and with no resources to call upon save the units you're handed at the beginning of each level, frustration is sure to blight those who prefer a lighter challenge. If you relish the chance to use an 88 as it was intended, Mission Barbarossa is for you. If you have no idea what an 88 is, please wait - another generic brainless RTS will be along presently.
Download Blitzkrieg: Mission Barbarossa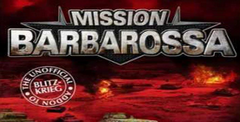 System requirements:
PC compatible
Operating systems: Windows 10/Windows 8/Windows 7/2000/Vista/WinXP
Similar Games
Viewing games 1 to 10