Cars Mater-National Championship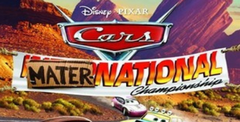 Download Cars Mater-National Championship and join Mater, Lightning McQueen, and the rest of the gang in Radiator Springs! Compete in a variety of races and mini-games, and explore the open world of this fun-filled adventure. Play now!
Cars Mater-National Championship is a racing game based on the highly popular animated film series known as Cars by Pixar. It features traditional racing mechanics and lots of different iconic characters from the movie, including Lighting McQueen. Along with him, there's many more characters from the movies and even some new faces which you'll see throughout the story. These new characters are cars from all around the world and some of them are quite likable as well. It is quite similar to the previous Cars game before it, but it is an improvement over them too.
Fun Gameplay
There's nothing too spectacular about the gameplay of Cars Mater-National Championship. It is rather simple and has nothing too unique about it at all. But sometimes, staying simple is more than just great. The simplicity of this game is one of the best things about it. The controls are easy enough to get used to and some of the maps are pretty fun to try out. There's also the option to roam freely throughout the world of Cars, but the free-roam aspect isn't anything to get too excited about as there are lots of restrictions.
Gameplay is more similar to Excite Truck but Cars Mater-National Championship is comparatively easy to play and finish. However, finishing the game needs dedication.
You can race as any character that you want from the wide roster. There's some fan-favorites such Lightning McQueen and of course Mater himself who is featured in the title as well. Along with this, you'll be introduced to some great new characters like Giovanni from Italy, Emma from the United Kingdom, and a few more from other various locations across the globe. You can play as these characters in different modes, or race against them as well. All in all, the considerably large roster of characters is a great thing and makes the game more fun and enjoyable.
Story Mode and Minigames
As expected from the game, Cars Mater-National Championship features a story mode. This story mainly revolves around the Mater-National racing tournament, which is held by Lightning McQueen himself in Radiator Springs, which was a heavily featured location in the movies. Players will play 17 different races throughout the course of this story and almost all of them will be different from each other.
There's a variety of different locations where players will travel to and race in during story mode and almost all of them are great. Despite being a relatively old game, Cars Mater-National Championship is also very well-optimized on PC and runs at an impressive 60 frames per second.
7.5
The only major complaint that a lot of people might have with the game is that it doesn't exactly offer a lot of replayability. Although the story mode is fun and all, once you're done with it you're basically done with 80% of the fun that the game has to offer. There's not much of a point in replaying the story again and again. You would think that the added minigames would make up for the lack of replayability, but a huge majority of them aren't that fun at all.
Pros
A fun story mode which engages players and is an absolute joy to play for fans of the original Cars movies by Pixar.
A wide range of maps that are unique and allow players to explore the world of Cars for themselves.
A large roster of characters from the movies and new ones which you'll meet during the story.
A well-optimized port for PC which looks decent and runs great at 60 FPS.
Fun and simple gameplay which adults and children alike can enjoy a lot.
Cons
Bland minigames that get boring after you play them a couple of times.
No major gameplay changes from other Cars games that were released before it.
Download Cars Mater-National Championship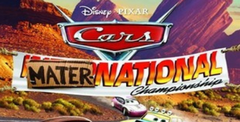 System requirements:
PC compatible
Operating systems: Windows 10/Windows 8/Windows 7/2000/Vista/WinXP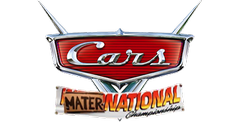 System requirements:
PC compatible
Operating systems: Windows 10/Windows 8/Windows 7/2000/Vista/WinXP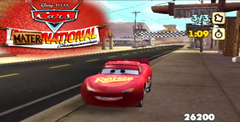 System requirements:
PC compatible
Operating systems: Windows 10/Windows 8/Windows 7/2000/Vista/WinXP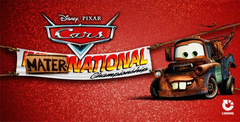 System requirements:
PC compatible
Operating systems: Windows 10/Windows 8/Windows 7/2000/Vista/WinXP
Playstation 3 Screenshots
Playstation 2 Screenshots
See Also
Viewing games 1 to 10