Championship Manager 94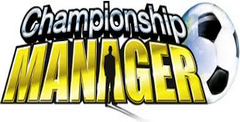 Click the "Install Game" button to initiate the free file download and get compact download launcher. Locate the executable file in your local folder and begin the launcher to install your desired game.
There are so many versions of Championship Manager available that it's rapidly becoming the Manchester United away strip of the football management world. We reviewed the 1993 version Issue Five; this is an 'upgrade', incorporating the transfers and squad updates that have occurred since then. Unfortunately, it hasn't attempted to merge this info with on-going games from CM93. It merely sets up another, entirely independent, game in an isolated sub-directory, and you have to start all over again. I tried copying a saved game from CM93 into CM94 and it failed abysmally. I saved the resultant visual mess to sell down the market as a fractal, so it wasn't a total loss.
Anyway...
I started again with a Tottenham squad that quickly acquired Paul Ince and Ryan Giggs and had about 14 players who could play in the midfield, which was ideal for testing a hot theory someone had told me. 'Apparently,' they whispered, 'if you play a team composed entirely of midfielders you win every time.' I tried it, and a usually successful team was soundly beaten. Not only that, but two of my players rated two out of ten for the game. So forget that little theory. How much has the game changed?
Unique attractions
It hasn't. CM94 still plays the best game of football management. It's not perfect, by any means, but in some areas it outshines everything else - its interface is one such area. Anywhere a team or player's name appears, you'll be able to access all the info you normally get through the 'proper channels.' For example, looking at the league standings, you might decide to check what style a team is playing in to be so low down the table. But on the league table screen, you simply click on the team name and off you go. Click on their formation and see how they play. Click to see who they've played so far this season. Click on a game result to see the full match report. Click on a player's name and all his info will appear. Click on History to see his entire career ratings. Decide you like the look of him, and you don't need to back all the way out to the Find Player box, you just click on Buy from there. Excellent.
However, it's disappointing that the CM94 league has so many errors. Each division has only 20 teams in it. Fans of Oldham and Swindon will be as disappointed to see their teams already in the First division as a certain pc games mag editor was to see Cambridge United languishing in the Third. It rather smacks of a lack of research or interest.
Transfers and shortlists
Another good feature is the on-going transfer market. Unlike most other games, you aren't the only one buying and selling players or generating activity in the market. Each week, there's a summary of all the transfer activity.
The Player Search facility lets you find players for your squad in a highly-specific way. New to this version, you can even say whether you want them to be transfer-listed, unhappy at their club or specify their nationality (important if you have European ambitions). There's also the Shortlist: a record of wanted players you keep for future reference. If they play in England, a scout can watch them and give you match and performance reports, and if they're approached by another team, you get invited into the transfer bargaining. All good stuff.
Bugbear time
Quitting the game is still a pain. It's impossible to quit without saving first, so the only other option is to re-boot the machine. Obviously this is to make it inconvenient for people who want to only save when they win. But if someone's bought the game and wants to play it that way, I'd say it was entirely up to them. And if they've made a mistake and want to quit, or to re-load another saved game, why shouldn't they be able to do it gently, through in-game options?
So...
Apart from one or two minor option changes here and there, and of course the updated teams, CM94 has nothing to distinguish it from last year's version. The mind-numbing videoprinter has been switched off (although they must be proud of it, because it's still an option).
Unfortunately, the arrival of CM Italia hasn't brought about a facility to share data, buy Italian players from proper teams (instead of from the Token Foreigners market) or run two teams at once. The lack of mergeability with CM93 was perhaps understandable, given the difficulties it would present, but you'd expect the merging of two new games to be possible. Alas, no. This means paying out in full for each data-set and then not being able to play them together. It's still the most addictive management game available, but others are coming closer, and if Domark continue to care so little about purchasers, other games will soon overtake them.
Download Championship Manager 94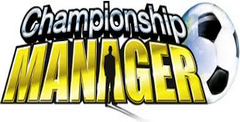 System requirements:
PC compatible
Operating systems: Windows 10/Windows 8/Windows 7/2000/Vista/WinXP
Similar Games
Viewing games 1 to 7