Cricket 07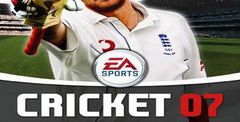 The Clocks Have gone back, Christmas decorations pollute the shops and we're reviewing a cricket game? A cruel reminder of blue skies and short trousers, this has of course been released to cash in on The Ashes series in Australia, which may actually be taking place as you clutch this magazine to your bosom. Providing it's after midnight and you've got Sky, go and have a look.
Was it on? If so, imagine a similar scenario on your PC monitor, with the key difference that you control some of the players, and it doesn't have to go on for five days.
The game may carry the generic 'cricket' title, but to all intents and purposes this is the official game of The Ashes, in which our plucky lads travel to the land of thieves to - probably - meekly surrender the symbolic urn that we earned in that glorious summer of 2005. Those heady days can be replayed in full, along with specific scenarios - and of course you can play along with this winter's action. Or you could ignore the whole thing and play out some dreary county match.
Apart from The Ashes shenanigans, the big thing this year is the dualanalog Century Stick batting system. Providing you can achieve the holy grail of getting a dual-analog stick to work on your PC, it does make a difference, although to be honest the batting could scarcely have been any worse than last year's effort. This time, it's the bowling that's a bit flaky. Oh well, there's always next year...
Download Cricket 07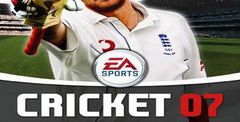 System requirements:
PC compatible
Operating systems: Windows 10/Windows 8/Windows 7/2000/Vista/WinXP
Similar Games
Viewing games 1 to 9