Dying Light 2 Stay Human: Bloody Ties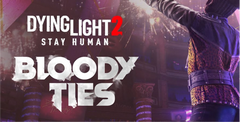 Download Dying Light 2 Stay Human: Bloody Ties and fight for survival in a brutal post-apocalyptic world! Utilize your parkour skills, forge alliances, and confront the undead in this intense, action-packed sequel. Ready to stay human? Play now!
One thing that's getting to be more and more common with modern video games is that they release in a certain state that is only to be completed into a full experience through downloadable content. Of course, this wasn't the case in the old days, when games couldn't be as easily upgraded by downloading dozens of gigabytes of content. Now, for better or for worst, this also means that developers get to see the audience's reception of the games and update and upgrade based on that. The Polish game developer Techland is coming up with their new expansion to their latest game, going by the title Dying Light 2 Stay Human: Bloody Ties, and it seems like they listened to a lot of comments. So, what is this DLC all about?
About the game
Dying Light 2 Stay Human: Bloody Ties is the very first history expansion that Dying Light 2 receives, and even though at first when it was announced it was a bit confusing, as it seemed like just a new game mode. But yes, it does include a new combat arena in which players can partake in bloody combats. It has been added to the main storyline too, so if you want to complete the entire campaign before diving into this one, then make sure to do that first. This will give you a much more enjoyable experience than playing through this alone.
It adds over six hours of story, and they clearly listened to their fans and their criticism. Since the base game went a little away from the monsters and zombies combat and centers a lot on human v human fights. The devs promised that the amount of human combat in this DLC has been greatly reduced. They've taken out most of the stealth sections and replaced them with some really intense shootouts, making it feel more like a proper zombie sandbox-shooter horror instead of an open-world survival game. This is exactly how we wanted it to be, with the human combats reduced to about 30%.
A nice addition
When it comes to big games, sometimes they like to go big with their downloadable content. Going beyond mere aesthetic content, these story DLCs have a history of adding great content to some games. We've seen things like this in games like Red Dead Redemption when they released Red Dead Redemption Undead Nightmare.
We are expecting to see some nice stories added in this DLC, and a lot of extra content too. they mentioned that they've included new enemies, weapons, and extra missions. One clear thing is that they'll probably add new locations to explore, as well as new challenges to overcome. If they're smart enough, they might even try to expand on the lore of the franchise and bring us back to some things from the original setting.
7.5
The game itself is not bad, but it's far from perfect. The combat is fun, and there is plenty of challenge to keep you entertained. There is also a good variety of different types of enemies, and each type feels unique. You can find yourself fighting against people who use all kinds of crazy weapons. And thanks to this expansion, a lot of oz zombies too. All of them have their own specific attacks, and they all have different ways of dealing with your character.
Pros:
Lots of interesting enemies
Fun combat system
Cons:
Download Dying Light 2 Stay Human: Bloody Ties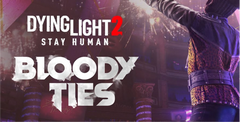 System requirements:
PC compatible
Operating systems: Windows 10/Windows 8/Windows 7/2000/Vista/WinXP
Similar Games
Viewing games 1 to 8