ESPN X Winter Games Snowboarding 2002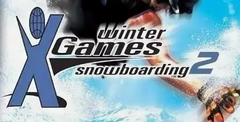 Click the "Install Game" button to initiate the free file download and get compact download launcher. Locate the executable file in your local folder and begin the launcher to install your desired game.
Overview
Sometimes, designers focus on flashy graphics and insane track design to make a title more interesting. Recent titles like SSX Tricky deliver outrageous gameplay and completely arcade-style action, providing a thrilling experience. But what of that rare breed of game that tries to give us a more realistic experience, making the skill and subtlety of your performance the most important thing in the game? Such a game is ESPN X Winter Games: Snowboarding 2002.
If you haven't been paying much attention lately, I'll catch you up. ESPN is releasing a whole boatload of games, all focused around the many different Winter Games competitions, each designed for the new NextGen console systems. Partnering with Konami, these ESPN games are presenting a realistic approach for this normally exaggerated genre, trying to appeal to your desperate need to feel like you're at the track, watching the competitors.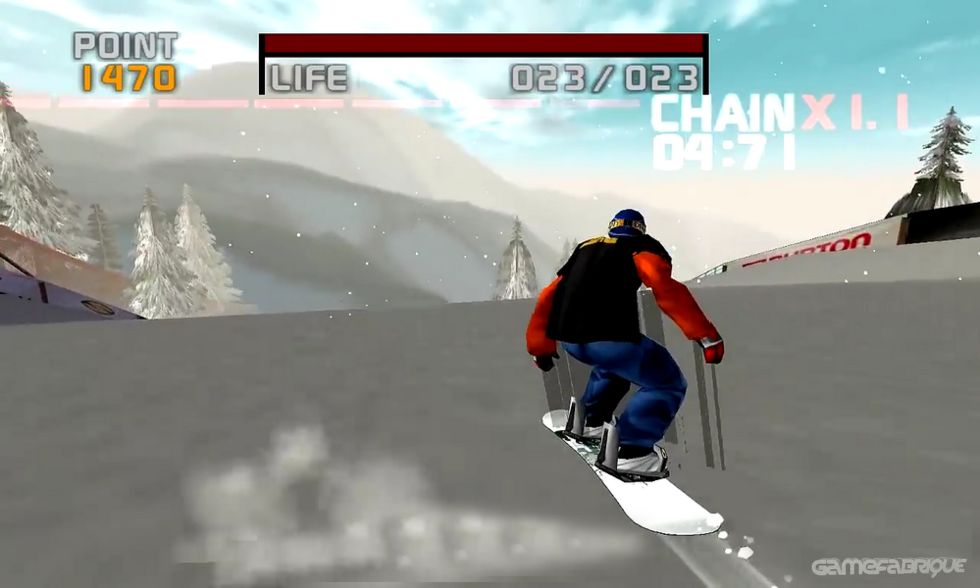 X Winter Games lets you race as a variety of competitors from this years X Winter Games, like Peter Line, J.P. Walker, and Barrett Christy. Those names might not mean a lot to you, but at least the developers of this title went out of their way to include a lot of the current stars of pro snowboarding. Hell, I'm not really a snowboarding fan myself, and for the most part, I usually can't stand sports titles, but I'll give any snowboarding title a chance. After SSX, I was pretty well hooked.
Of course, my preference for games like SSX doesn't mean that I'm going to bias this review. To tell the truth, I'm glad to see a snowboarding title that follows in the footsteps of the original X Winter Games: Snowboarding, and presents a more realistic view of this fine winter sport. While it has its flaws, X Winter Games: Snowboarding is still a solid racing/tricking title, and I'll show you how.
Gameplay, Controls, Interface
First of all, the tutorial sequence is the easiest way to get started in a snowboarding game that I've ever seen. After a short video synopsis, you can attempt your trick, and get good at doing it a couple of times before you're put onto the next trick. Watching the entire tutorial is critical to doing well at this game, if only for the fact that X Winter Games has a unique feel to its movement, which you'll need to be careful of if you're wanting to win races. That's the first thing I really enjoyed.
Next, the tracks. They may not be as racy or original as other titles, but the tracks in this game were still a lot of fun. Given how important the track style is, this is one of the categories that really makes or breaks a snowboarding title for me. The view distance was perfect, and the designers managed to add a lot of intensity while making use of the somewhat mundane scenery. My only real complaint is that on most of the races, you need to pass between gates to stay on the course, and some of the nasty little drops can cause you to miss a gate, kicking you back a second or two as a penalty.
There's plenty to do in this title too. With a race mode, trick competition, superpipe, and a jump course, you'll have a lot of areas to compete in just during the single player portion of the game. Each competition has a nomination and competition section, nomination preparing you for what's to come, and the actual competition being a complex use of the track. Even with events like that, which can be beaten easily and within a short period of time, X Winter Games has more to offer, this time in the case of a Pro Snowboarder mode.
More like an RPG than a snowboarding game, this lets you take a boarder and go through and entire career, purchasing new equipment, earning new sponsors, and taking bigger risks than ever before. You can enter competitions, develop your boarder's skills, and even star in snowboarding films for extra money. This is where I spent most of my time playing this game, and I'm sure you'll do the same.
On the negative side, it is pretty difficult to pull off some of the tricks in this game, and although each rider has signature tricks, once you've spent an hour trying to execute them, you won't be too interested to keep trying. Also, even with the heavily realistic bent, X Winter Games is much more arcade-like than its previous incarnations, and sometimes the flips you can pull off look pretty unbelievable.
Graphics
This game has excellent graphics that are impressive for the Playstation 2, without being too gaudy or unrealistic. They perfectly complement the concept behind this game. Some of the racers tend to have unexpressive facial animations, but I think that's counterbalanced by the fact that this game loads incredibly quickly. You won't need to wait long to play this game.
Audio
Unfortunately, another point I feel compelled to complain about. The soundtrack to this game wasn't what I'd call good. Although the sound effects and announcing were done well, I thought that the songs chosen for the soundtrack just didn't suit a snowboarding competition.
Originality/Cool Features
I really came to enjoy the Snowboarder mode, which lets you construct a professional snowboarder from their initial competition, all the way to ultimate stardom. Practically an RPG in and of itself, I liked how unique and replayable it was. My kudos to Konami and ESPN games for adding such a good component to this game.
Bottom Line
All in all, I enjoyed playing ESPN X Winter Games: Snowboarding 2002 a lot. It is a fun title that has a lot of playtime. It has its fair share of weaknesses, and like many games of this style, there's only so much you can do before the tracks get old. Still, I think it's a solid title that is a good purchase for any snowboarding game fan, and an excellent rental for anyone else.
Download ESPN X Winter Games Snowboarding 2002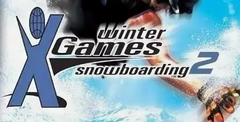 System requirements:
PC compatible
Operating systems: Windows 10/Windows 8/Windows 7/2000/Vista/WinXP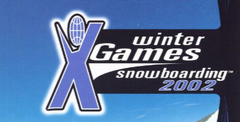 System requirements:
PC compatible
Operating systems: Windows 10/Windows 8/Windows 7/2000/Vista/WinXP
Game Reviews
Konami's ESPN X-Games is drastically different from EA's glitzy SSX. Everything from the riders to the mountains they slide down are re-created in exacting detail. For better or worse, it plays more like a snowboarding simulation than an arcade offering. The essential modes are Big Air, Border Cross, Halfpipe and Slopestyle. Head-to-head play and the familiar ESPN fanfare are all part of this November release title.
Playstation 2 Screenshots
See Also
Viewing games 1 to 5