EverQuest: Omens Of War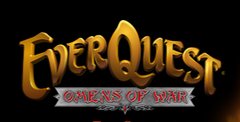 Click the "Install Game" button to initiate the free file download and get compact download launcher. Locate the executable file in your local folder and begin the launcher to install your desired game.
You can't solo in Everquest - so goes the conventional wisdom. But after the release of Omens Of War, the three hundred thousandth expansion for the popular MMO (all right, the eighth), it's a truth that may have altered. Or has it?
The most significant contribution of Omens to the EQ universe is its new task system. Sony Online wanted to offer more solo content, so it created convenient multipart activities that you could jump into during your lunch hour, get the job done, gain XP, cash, enjoy a cyber-moment, and jump out. Good idea, right? Like the Star Wars Galaxies mission terminals, these activities are supposed to be short, sweet, and to the point, but many of you will find that your concept of short and sweet is pretty far removed from Sony's. Many of the tasks take a lot longer than a lunch hour... or even two. And some of you will swear that you can't get through them in any amount of time without your cleric (unless you are a cleric - trying to perform the miracle of healing thyself before spellus interruptus). Nonetheless, there is a lot of content here, much of which does indeed fit the bill, so players of varying levels, all the way through level 70, can now stop whining about never having the opportunity to solo.
Three Score And Ten
Level 70? Yes, the expansion also kicks up the level cap, so all the 65s who've been sitting on their hands can now toil their way into uber-ness once again. Some of you, in fact, did it in 15 minutes by ignoring Omens and going direct to the Plane Of Fire. The thing about Omens, though, is that it does a lot of small things extremely well, and some of them may even be a bit transparent. While its graphical improvements completely outshine what we saw in Gates Of Discord, it's still no EverQuest II. The visuals don't actually hit you hard unless you're really scrutinising, but the new particle effects (water is hugely improved), real-time shadows, and other enhancements do enrich the atmosphere. Unfortunately, this comes at the cost of framerate, except on higher end machines. Also, your "ON ME,"-esque and other inspired macros are now audible to your party (and OK, that's a bit lame, but it does come in handy when folks are not looking at the dialogue channel).
While Gates Of Discord was packed full of extremely high-end content, Omens is much more accessible. Players in their upper 40s should find plenty to do and best of all, they'll find it all immediately available, without having to jump through frustrating and often arcane hoops to gain access to new areas. Plus the new Epic quests and Alternate Advancement Abilities can add a lot of variety to your class-specific lifestyle.
All in all, the expansion helps EverQuest continue its role as opiate to nearly half a million mesmerized fans, whose longterm love affair with the game keeps them subscribing from month to month. Predictable it may be, but most EQuest would have it no other way.
Download EverQuest: Omens Of War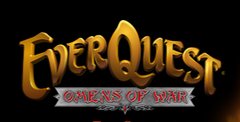 System requirements:
PC compatible
Operating systems: Windows 10/Windows 8/Windows 7/2000/Vista/WinXP
Game Reviews
Sometimes, it feels like writing a review for an expansion pack is like recommending to a fish that it should stay in water. Take, for example, an MMORPG with a rabid fan base. Chances are that if you're a die-hard fan of the game, you'll buy the expansion pack the day of its release without a second thought to reviews or the actual quality of the expansion. By the time of an expansion's release, MMORPG fans are ready to tackle the newest challenges head on, and they're ready to tackle it right now. Good thing then that the new EverQuest expansion, Omens of War, is in fact a very good expansion, and the people that already own it and aren't reading this review are having a lot of fun with it.
Like the last few expansions, EverQuest: Omens of War is geared towards the high level crowd, meaning 60 plus at the very least and 65-70 for the majority of the new content. However, there are new features that anyone can take advantage of, particularly a new 'task'? system that offers an alternative to traditional grouping. Each task, which is in essence a mini-quest, can be completed in less than two hours completely solo, making it particularly nice if you only have a short block of time to play.
Much to the chagrin of some lazy levelers out there (ie: me), the level cap has been raised from 65 to 70. Add in the fact that a lot of the new key features have been implemented through new alternate advancements, including the much sought after additional buff and spell slots, and you'll have plenty of reason to grind through that experience bar once again.
The best news yet, however, is that EverQuest: Omens of War doesn't use the flagging/trial system that has been so prevalent in the last few expansions. Much to the delight of just about everybody, most zones are accessible right off the bat and should make both raiding and grouping a less frustrating experience.
With the release of Gates of Discord, SoE implemented a new graphics engine that made use of DirectX 9. Unfortunately, the expansion didn't really take advantage of the new technology cause, well, Gates of Discord was a mess in just about every way. EverQuest: Omens of War, on the other hand, really does take advantage of the new engine and makes EverQuest beautiful once again - and that's no small fear considering that EverQuest is over five years old. For the most part, the sprawling zones are well detailed, and the many castles/fortresses are especially beautiful.
How will EverQuest: Omens of War hold up in the long run? As it is with any major MMORPG expansion pack, and especially those geared towards high-level players, it's hard to tell when most of the core content has yet to be discovered. Inevitably, bugs will be found and balance issues will arise because MMORPG's are an ever-changing beast, but the groundwork for Omens of War seems to be solid, and it's without a doubt an improvement over the mess that is Gates of Discord. Casual players might not find too much in this expansion for them, and Omens of War certainly won't be drawing in anyone new to EverQuest, but for the target audience of seasoned EQ veterans, Omens of War will undoubtedly keep their (virtual) feet planted in Norrath for months to come.
Similar Games
Viewing games 1 to 7