Fire And Ice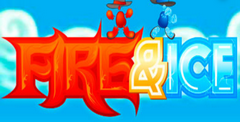 Download Fire & Ice and master the elemental powers in this thrilling platformer! Control fire and ice to overcome obstacles, solve puzzles, and defeat enemies in a world of magic and danger. Ready to unleash your elemental fury? Play now!
a game by
Graftgold, and Graftgold Creative Software
Genre:
Action
Platforms:
PC, Sega Master System
User Rating:

7.0

/

10

-

2

votes
Rate this game:
See also:
Fire Games
It seems a shame that while most strategy games, adventure games, role-playing games, flight sims and war games are initially developed on the pc, owners of the machine still have to rely largely on conversions of Amiga games if they want something as 'unsophisticated' as a beat 'em-up, shoot 'em-up or platform game. The one happy aspect of this sad state of affairs is that the Amiga has had a fair few gems in this department, this particular game being one of them.
Long In the tooth
If you'll pardon the abysmal pun, the hero of Fire & Ice, one Cool Coyote, is getting a bit long in the tooth now. One of my colleagues, looking over my shoulder as I played it, identified it immediately as 'very 1985'. In fact the game is only a couple of years old, but in this field, two years is a long time.
Despite its age, however, a few minutes of play is enough to reveal features which are quite recent additions to the platform game repertoire. Most notable of these is the smoothly undulating landscape, along which our canine hero slips, trips and slides. Blocky, Lego-like constructions are passe these days. Then you've got your power-up blocks, your invisible and moving platforms and your level-timer. The latter is really nicely implemented as a night and day sequence with a quaint animation of the moon or sun being lowered into place by a crane.
Bringing up baby
What really makes Fire S Ice a hit is the absolutely superb animation - better than any you've seen in a game of this type. There are some great original features too. like the little kiddie coyotes that are to be found on each level. These will follow you around when you come close to them and they have a two-fold purpose. Firstly, they provide extra - albeit largely uncontrollable - firepower and secondly, if you get them right through the level, you'll get an extra life for each one.
The catch
So, Fire & Ice is an old, but great game, with top-notch animation and some superb features, but is there anything at all about it which isn't good? Well yes, there is, and I'm sorry to say that it has nothing to do with the way the game looks, sounds or plays.
The copy protection is the most pedantic and downright silly I've ever come across. First of all you have to go through the usual 'looking up the word in the manual' malarkey, then you have to cross reference this with a number on an enclosed chart. The chart shows you a picture of an incomplete key and you have to remove pieces of the key on screen until it matches the one on the chart. By the time you've done this, and got it wrong a couple of times because you miscounted a line or looked at the wrong column on the chart, you'll be tearing your hair out. What's even more infuriating is that by the time you've read this, some malicious ten year old will have created a hacked version of the game which defeats the copy protection, so anybody who's really determined to get a free copy will probably be able to do so. The only people who'll suffer will be the genuine buyers of the game who have to endure such a long-winded copy protection system.
Download Fire And Ice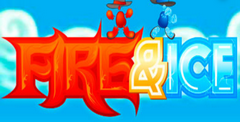 System requirements:
PC compatible
Operating systems: Windows 10/Windows 8/Windows 7/2000/Vista/WinXP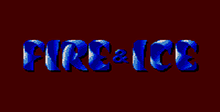 System requirements:
PC compatible
Operating systems: Windows 10/Windows 8/Windows 7/2000/Vista/WinXP
Sega Master System Screenshots
See Also
Viewing games 1 to 10