High Heat 2002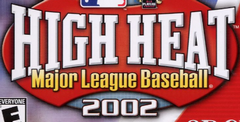 Click the "Install Game" button to initiate the free file download and get compact download launcher. Locate the executable file in your local folder and begin the launcher to install your desired game.
a game by
3DO, and TDK Mediactive
Genre:
Sports
Platforms:
Playstation 2,

Playstation

Editor Rating:

7

/

10

, based on

2

reviews
User Rating:

7.7

/

10

-

6

votes
Rate this game:
See also:
High Heat Games
3DO is taking a stab at the baseball genre with this Team 366 title, due out in June. Beyond the MLB PA license, mo-cap polygon players and stats galore, something called TruPlay Al is used. This feature enables "true-to-life" base running, fielding and managing (so they say). In addition, the game boasts nine different pitching types for infinite pitch locations. Play-by-play is done by announcer Ted Robinson.
Download High Heat 2002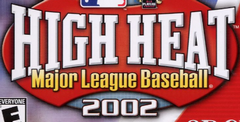 System requirements:
PC compatible
Operating systems: Windows 10/Windows 8/Windows 7/2000/Vista/WinXP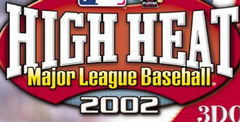 System requirements:
PC compatible
Operating systems: Windows 10/Windows 8/Windows 7/2000/Vista/WinXP
Game Reviews
Pitching
High Heat uses the same standard pitching interface as the other two games. Each of the buttons on the controller is assigned a corresponding pitch. Once you select the pitch, you select a location and then the pitch is thrown. They did a great job of monitoring the pitcher and as the pitcher tires, his pitches end up missing their locations. Of the three games, I think High Heat did the best job of capturing the true feeling of a pitcher with an arm that is tiring. The other thing that High Heat has pegged is changing speeds of pitches. I will go on record as saying that High Heat has the nastiest changeup in any baseball game ever. It is hard for people to understand what is meant when they hear that a pitcher changes his speeds effectively. All I can say is that after you play a couple of games of High Heat, it will be very clear what changing speeds can do for a pitcher. I suggest that you play a game against Boston with Tim Wakefield pitching his 50 mph knuckleball. Once I got into the bullpen, it took me a couple of innings to adjust to the 90 mph pitches again. Another nice touch was the ability to bring your manager out to the mound to have a conference with the pitcher. Unfortunately, they just go out there and kick dirt around and there is no conversation. I would have been very impressed if they had dialog (either written or verbal) asking the pitcher how he was feeling and hearing the response so you could manage the pitchers based on these conferences. I was also very disappointed to find no bullpen to manage. If there was one game of the three that I though would have bullpen management, it was this but it was just not to be.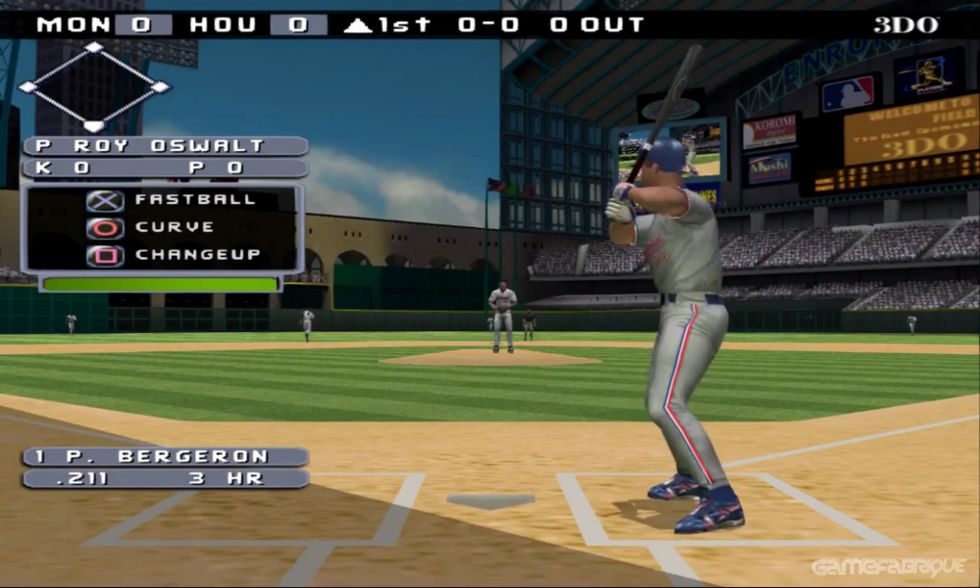 Hitting
High Heat is the only game of the three that uses a more traditional form of hitting without the batting icons. All that was required was timing the pitch and judging the strike zone. The game had a nice balance of hits, grounders, fly balls and homeruns. It was rare that I would get more than a dozen hits in a game. The ball did react a bit unnaturally on some hits. It was almost as if it was shot out of a cannon because there was no chance for the fielder to get to it, which resulted in more doubles than it should have but it was not bad enough to generate a strenuous complaint. This is also the one game of the three that did not go on autopilot when a homerun was hit. You can control your fielder the whole way until the ball lands in the seats.
Base Running
Base running was not bad but it was also not great. The computer-controlled base runners rarely made mistakes and always took advantage of throws to the wrong base. Manually advancing runners was easy if I could just remember the correct button used to advance the runner. I would hit every button until I found the right one, so I suppose this tells me that it was a bit unintuitive but still functional. They did a fairly good job with the representation of player speed as well with the faster players beating out grounders in the infield and the slower players grounding into double plays more often.
Fielding
Again, another solid feature in High Heat Baseball. Throwing follows the traditional diamond configuration on the controller and pressing the button that corresponds with the base. Tracking fly balls is a snap and only once in a great while did I misjudge a fly. The game does suffer a bit from the fielder being "close enough" to the ball but it is nowhere near as bad as All-Star Baseball. There seems to be just the right amount of diving catches and balls just out of the reach of the fielders. All in all, the fielding is easy and intuitive.
Realism
High Heat is far and away the most realistic interpretation of baseball out of the three games. It is rare that the score ever reaches double digits. Homeruns seem to occur at a very believable pace, as do base hits. They also did a number of other things to make the game feel more realistic. For example, on a questionable check swing, the catcher will point down to the base umpire to see if the batter went around. This is something I have never seen in a game before and was very impressed with the thought and understanding of the actual game of baseball that the developers tried to recreate. There were tons of other little things that were included, such as fielders waving off other fielders, arguments on close calls, visits to the mound and if the last out is made by the first baseman, he tosses the ball towards the pitchers mound as he runs off the field. All of these subtle things recreate the true atmosphere of baseball.
Graphics
Well, I guess the old motto "you can't be good at everything" has never been truer. As good as the other two games look, High Heat is bad. I would almost say that this game could be pulled off on the PlayStation. I paid $300 for a next generation system and I want next generation graphics. I know that good gameplay is normally more important than good graphics, but I am going to have to go against that theory here. The game is pixilated, blocky and downright ugly in places. The animation is terrible and it seemed that the game was constantly dropping frames of animation. For example, the batter would swing and after his follow through, he just magically appeared in his batting stance. Where was the animation of him readying himself? It is somewhat difficult to explain but once you see the game in action, you will understand. I know that nice, detailed graphics are possible on this system because the other two games pulled it off so you can't blame the PS2 for the graphical disappointment.
Bottom Line
If you are looking for the best playing and most realistic game, High Heat is your winner. Unfortunately, the bad graphics actually detract from the game and will make you question why you shelled out $300 for a system to play something that looks like a PlayStation game. For that matter, there are some games that can be found on the PlayStation that look and play similarly that are cheaper. To be fair, the game does have the most realistic feeling of pitching and changing speeds that I have ever seen and it is chock full of options. If you are not concerned with graphics, you should enjoy this game.
See Also
Viewing games 1 to 12