Johnny Bazookatone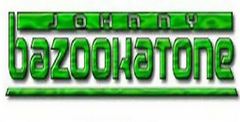 Click the "Install Game" button to initiate the free file download and get compact download launcher. Locate the executable file in your local folder and begin the launcher to install your desired game.
a game by
U.S. Gold, and Arc Developments
Genres:
Action, Adventure/RPG
Platforms:

Playstation,

3DO,

Saturn

Editor Rating:

8

/

10

, based on

2

reviews,

5

reviews are shown
User Rating:

8.0

/

10

-

3

votes
Rate this game:
See also:
2D Platformer Games
Are you ready to take a trip to hell in order to save rock'n' roll and all that grooves on the planet? Well, jump into the skin of Johnny Bazookatone and get your butt on down to Hades, because the devil has left Georgia and he's got your guitar. The fiend!
Johnny Bazookatone is a pretty average platform/action-game with your requisite sumptuous backgrounds and killer sound. Hell has never looked so appealing, actually.
The gameplay isn't all that innovative, but the very fact that you use a guitar as a weapon is enough to win me over.
Download Johnny Bazookatone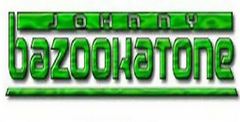 System requirements:
PC compatible
Operating systems: Windows 10/Windows 8/Windows 7/2000/Vista/WinXP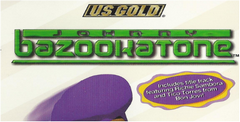 System requirements:
PC compatible
Operating systems: Windows 10/Windows 8/Windows 7/2000/Vista/WinXP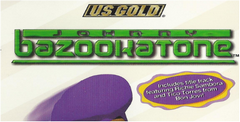 System requirements:
PC compatible
Operating systems: Windows 10/Windows 8/Windows 7/2000/Vista/WinXP
Game Reviews
The ruler of the stygian depths is not a happy demon. L Diablo, the miserable (but sartorially splendid) almighty master of the Underworld is deathly bored and the only way he can combat his boredom is through the weaving of sinister schemes. He's latest is perhaps the most sinister of all, for he's conspiring to take over all of the world's music. Enter Johnny Bazookatone. He is the worlds biggest rock star, and his concerts have become city-wide, world-wide events, adored by the masses. With his trademark guitar Anita by his side, Johnny is unstoppable.
Diablo knows this, so he sends his four Impmen of the Apocalypse to steal Anita and give him the power of the powerchord. His musical ambitions fail, but in retaliation, he kidnaps all the world's greatest musicians. As Johnny Bazookatone, you must rescue them for music to return to the world.
That's the premise behind U.S. Gold's newest adventure for PlayStation, Saturn, and the 3DO. Normally we wouldn't give this much attention to any game in our Press Start section, but Johnny Bazookatone looks poised to be the next Earthworm Jim, whatever that means.
Its graphics are beautiful, it sounds great, and is packed with the type of humor that makes embittered writers like us chuckle till we can't chuckle no more. Any game that features disco-dancing demons, kung-fu imps, evil cooks from Hell's Kitchen and about a million other pop culture references (ranging from Star Trek to the classic western Johnny Guitar) makes us go all gooey inside.
One of the coolest things about Johnny Bazookatone (both the character and the game) is Johnny's ability to slow his fall using his gun. As you plummet to what might ordinarily be your death, you can blast your machine-gun downward, allowing you to control both your direction and your rate of descent. This adds a lot more to the game than you might think and makes this more than an Earthworm Jim clone.
Looking for a unique game? Want something a little different? Johnny Bazookatone might be what you are looking for. Journey through a prison, a hotel and even a hospital; it's up to you to find and save Anita from Mr. L. Diablo. Anita is not your girlfriend, not your sister, she s not even human...she's Johnny's guitar! It's the year 2050 and the world is united in love and peace by Johnny Bazookatone's funky music. Mr. L. Diablo is jealous of Johnny, so he stole Anita in a jealous fury. After attempting to play Anita, he realizes he sounds terrible. In a fit, he says, "If I can't play my music, the whole world will suffer!" Upon saying that, Diablo unleashes his minions to capture all the great rockers of the era. They capture everyone but Johnny, and he is bound and determined to risk his life for Anita. Johnny Bazookatone must fight his way through over 30 different levels of SGI-rendered characters, scenes and special effects using various techniques to progress through the game. Unlike many other side-scrolling games, Johnny B. has many different actions, like use, shoot, pogo, run, suck and more. These actions can be combined to get past different areas. For example, if you wanted to get past a large open gorge, you would run. jump, shoot down and continuously hold Run while jumping to get past the gorge. There are many areas throughout the game where you must use a combination of actions in order to get through certain levels.
Johnny Bazookatone contains a plethora of hidden power-ups, hidden levels and much more-all of which can be accessed in various ways. It's up to you to find them. The music, done by Richie Sambora of Bon Jovi, gives he game a funky, rockin' feel. PlayStation owners who want a challenging game that is different than many games out on the market will want to check out Johnny Bazookatone. It provides hours of fun gameplay with great graphics and a rockin' soundtrack.
MANUFACTURER - U.S. Gold
DIFFICULTY - Moderate
THEME - Action
NUMBER OF PLAYERS - 1
Heads up, here comes a side-scrolling action game for not just one, but three different systems. It's called Johnny Bazookatone, and it will be available for the 3DO, Saturn and PlayStation. Look for plenty of cinematic sequences and mind-numbing power-ups that fry the enemies.
The visual style looks similar to Captain Quazar, and there are plenty of cool effects that only 32-Bit can handle. Not much is known about the plot or how it plays. Hopefully this game will be the blast it claims to be.
With its rockabilly-inspired hero, Johnny Bazookatone starts out fun, but it's the same old plat-form-hopper-sort of Gex with a guitar.
As Johnny, you journey through five levels of mayhem varying from a penthouse to a prison. The awkward controls may hamper your progress a bit, though.
The graphics are hip and well drawn, but the game's enemies could have used some help in the art department. The backgrounds are colorful and humorous in the spirit of Earthworm Jim 2.
The music sports some of the hottest cool jazz around. Funky guitar riffs and laid-back house music make the game a sonic treat.
Want some stylish action, a few laughs, and more? Check out Johnny.
Similar Games
Viewing games 1 to 6