JoJo's Bizarre Adventure All-Star Battle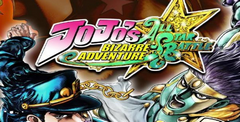 Click the "Install Game" button to initiate the free file download and get compact download launcher. Locate the executable file in your local folder and begin the launcher to install your desired game.
Fighting games are among the most popular genres in the gaming community, and it probably has a lot to do with how fun and competitive they are. You can have some of the most thrilling moments in your entire gaming experience in some intense fights in one of the incredibly varied fighting games available. Now, combine fighting games with one of the most popular manga and anime series of the last 30 years and you get Jojo's Bizarre Adventure All-Star Battle. Even if you don't follow the manga or the anime, Jojo's Bizarre Adventure is so popular that chances are you've seen at least a reference on the internet. But what about this game? Is it as good as the source material? Well, let's talk about it!
About the game
Jojo's Bizarre Adventure All-Star Battle is a game originally released to be a PlayStation 3 exclusive. But recently it was announced for current consoles, yes even Nintendo Switch, including all the downloadable content and improved performance. Even though this game is not the first but actually the fifth game based on the popular manga, it is certainly the most popular one, so what's it like?
Developed by Cyberconnect2, All-Star Battle is a classic one-on-one fighting game in 2D in its mechanics but graphically under a fully 3D environment, which will allow us to rotate as if it were a purely 3D fighting game. As usual, we will have at our disposal many characteristic and very unique special attacks taken directly from the manga. In addition, we will have the classic special bar, which will be filled as the fight progresses allowing us to access more powerful attacks and each one more impressive. Since its release, it has been compared to many brothers of the current genre, but after dedicating many hours to it, we can assure you that it is a title with its own personality and that the work and love put by the talent of CyberConnect2 are simply wonderful.
As unique as the source material
It is no secret that among all the existing manga, Jojo's Bizarre Adventure is quite a bizarre and unique one. This is actually what made it as popular as it is and being referenced in thousands of different media representations. Jojo's Bizarre Adventure is no average shonen, so obviously the game would be very different than, say, Naruto Ultimate Ninja Storm. It is more similar in the fighting style to games like Street Fighter IV or games like Guilty Gear, except that, as we mentioned, it uses a 3D level where players can traverse in a platform style.
Review: 8/10
Jojo's Bizarre Adventure All-Star Battle is a game made for mostly fan service. It includes most of the favorite characters from the series with all their personalities carefully captured. Not only by being really loyal to the art style present in the manga, but they also make direct scenes and moments of the manga jump to life. Let's remember that this came when the anime adaptation of Jojo was still in its early seasons.
8
This game is accessible and it's a solid fighting game with excellent visuals, and it's made better if you are a Jojo fan.
Pros:
The art style is faithfully adapted to the characters.
Character portraits look fantastic
Cons:
Many of the movesets don't feel natural to each character.
Some of the attacks could use some more animations.
Download JoJo's Bizarre Adventure All-Star Battle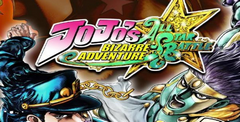 Minimal System Requirements:
OS: Windows 10
CPU: AMD FX-4350 or Intel Core i3-6300
RAM: 8 GB RAM
Graphics: Nvidia GeForce GTX 770, AMD Radeon HD 7950
DirectX: 11
HDD: 6 GB free
System Requirements:
OS: Windows 10
CPU: AMD FX-9590 or Intel Core i5-5675C
RAM: 16 GB
Graphics: Nvidia GeForce GTX 1060 or AMD Radeon R9 390
DirectX: 11
HDD: 6 GB free
Game Reviews
Jojo's Bizarre Adventure All-Star Battle is a 3D fighting game based on the Jojo's Bizzare Adventure manga series. Exclusive to the PS3 console, the game features diverse characters from the manga and it covers various story arcs from the manga.
Gameplay
Players can control any fighter to fight against other characters. You fight them till their stamina bar finishes. If a round doesn't end before the timer runs out, the fighter with the most stamina wins the round. The game features about 30 characters from the manga. The characters are from all the story arcs. As in other fighting games, each character has their own special attacks and moves. Each character utilizes one out of five main battle styles. You have the usual block button and other buttons for light and heavy attacks. You can unleash combos and special moves using a combination of the buttons.
As your character deals or receives damage, their Heart Heat gauge fills up. Once it fills up to a certain level, you can unleash a Heart Heat attack. Let the gauge fill up further and you can unleash a Great Heat attack.
Special Finishing Moves
The game has special finishing moves just like the Fatality and the Brutality finishing moves in the Mortal Kombat series of games. The special finishing moves come with dramatic animations from the manga. You trigger them by finishing your enemy using a super move in specific areas of the fighting arena.
Fighting Arenas
The fighting arenas in the Jojo's Bizarre Adventure All-Star Adventure are taken from locations in the manga. Fans of the manga will recognize these locations. If characters fall down in certain areas of the arena, they trigger some hazards that deplete their health. You can turn off the stage effects if you wish.
Game Modes
The game comes with various game modes. There is a story mode where you can experience an original story that cycles through all eight story arcs. The story mode does a good job of depicting some scenes from the manga. If you complete the story mode of any part, you can replay the story using the villain. This introduces a new dimension to the story. You are rewarded with coins for completing each story.
The online campaign mode allows you to fight random computer characters and characters created by other players. Different random events occur in this game mode, offering you an element of unpredictability with every match. If you win matches in this mode, you get various cosmetic rewards.
In Versus mode, you can play free and ranked matches, both online and offline. There is an Arcade mode where you can fight against eight opponents. The Arcade mode is available both online and offline. There is a Practice mode for honing your fighting skills. There is a Customize Mode for customizing game characters. There is a Gallery mode where you can view characters, artwork, soundtrack and other things.
DLCs
There are DLCs that add nine new characters and story mode scenarios. Online campaigns are also part of the DLC packs. You can purchase special items through microtransactions.
8.5
Jojo's Bizarre Adventure All-Star Battle is an exquisite fighting game. It manages to reenact the manga without going overboard and without compromising the gameplay. It is a game that can confidently stand up to other popular fighting games like Street Fighter, Mortal Kombat and Injustice.
Pros
Awesome fighting game
The game depicts the manga well
Good fighting moves
Well-developed fighting characters
Cons
Some characters have an unfair advantage over others
The microtransactions may put off some players
Playstation 3 Screenshots
Similar Games
Viewing games 1 to 9