King's Bounty: Armored Princess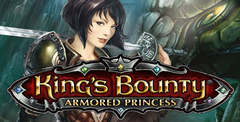 a game by
Katauri Interactive
Platform:

PC

User Rating:

8.0

/

10

-

1

vote
Rate this game:
See also:
King's Bounty Series
The immortal nature of turn-based gaming seems strange. Presented with a turn-based sequel to a turn-based game with a 20 year-old history, one has to wonder if turn-based gaming isn't here to stay. Perhaps the concept of a board game is simply one that with such thick roots embedded in history, can never be forgotten.
So yes, Armored Princess features turn-based combat None of the sort-of-but-not-really turn-based Baldur's Gate-stye nonsense: we're in hexagonal country here, complete with board game-esque battle areas. If this fills you with dread, turn away now. If you're willing to keep an open mind however, you may find that Armored Princess isn't so impenetrable after all.
Featuring wonderfully vibrant stylised graphics reminiscent of Warcraft III, interfaces that are attractive and clear, and animations that are fluid and polished, the game is a visual treat. In terms of gameplay, the player is tasked with riding around this colourful world in real-time, picking up quests from towns and NPCs, exploring a large array of islands on land and by sea, and generally indulging in the adventuring lifestyle.
Recruiting the turn-based representation of an army from a diverse list of mercenaries, knights, wizards, walking trees and inexplicable land-fish monsters, the player is largely free to explore and battle their way across the world as they see fit. This does add a pleasing level of freedom to the game, but may cause frustration early on, as the player will often be outgunned by their foes. Added to this is the frustration of a quest system that offers the vaguest of directions, and there is some inertia to break here.
That being said, once momentum is established there's a lot of enjoyment to be had, in both quality and quantity.
Download King's Bounty: Armored Princess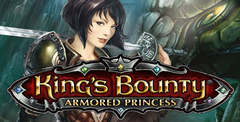 PC Download
System requirements:
PC compatible
Operating systems: Windows 10/Windows 8/Windows 7/2000/Vista/WinXP
Similar Games
Viewing games 1 to 3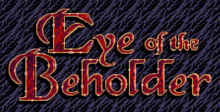 Eye of the Beholder
Eye of the Beholder is a role-playing game for computers and video game consoles developed by Westwood Studios and published by Strategic Simulations.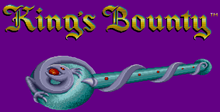 King's Bounty
King's Bounty is a game with a lot of depth. The non-linear quest literally allows you to roam around the world before ever fighting your first battle!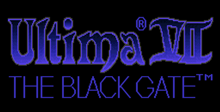 Ultima 7: The Black Gate
Ultima VII is a role-playing game, which was released in two parts, Ultima VII: The Black Gate (1992), and Ultima VII, Part Two: Serpent Isle (1993).