Mega Man X5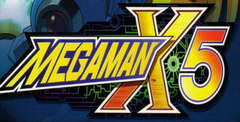 Click the "Install Game" button to initiate the file download and get compact download launcher. Locate the executable file in your local folder and begin the launcher to install your desired game.
It is kind of crazy to think that Mega Man X5 was supposed to be the end of the X series! Of course, we all know that did not happen, and while this game may not have been as well-received as the two other 32-bit Mega Man X games that came before this. While it may not have added a great deal new to the franchise, I do think this is still a solid Mega Man game that is worth playing.
Hey, Where Did My Cut Scenes Go?
I know that some people laugh at the cut scenes the Mega Man games have used over the years, but I always thought they were kind of cool. Mega Man X4 had a coon intro, but with Mega Man X5, Capcom has gone back to the roots of the series and the story unfolds with still pictures and in-game sprites. Look, this is not bad, but when you give us cut scenes (even if they were washed out) in the last game, you should give us them here too!
Sigma Is At It Again
Like the other X games, this one is quite story-driven. Our heroes, X and Zero need to stop Sigma who has once again been brought back. He wants to use Zero's true power and this along with the fact that he has set a space colony on a collision course with Earth, not to mention we also have Mavericks to deal with as well. X and Zero are really up against it this time. I liked the story; it is a good continuation of the last game and you have three different endings to experience.
That Mega Man Style
Not a great deal has changed with the visuals in Mega Man X5. To be fair, this was already a great looking game and Capcom kept things very similar for this title. I like the way the different Mavericks looked and the level design is pretty cool with many what looks like prerendered elements to them that really do help them pop.
The soundtrack is badass and one area where the game improves upon what Mega Man X4 offered in my opinion. I am a huge Guns n Roses fan and I can see the influences from them all over this game! I also liked how there were classic Mega Man tracks in here too.
Zero & X Save The World
The biggest gameplay change here is that Zero and X can now duck. The animation may be a tad weird, but it is a feature that is long overdue in this series. You select who you want to play as at the start and you can change in-between levels. Each character has their upgrades as you would expect and if you have played any of the Mega Man X games before, you will have a real sense of familiarity as you plow your way through this game.
One thing I will say about this game is that it features some of the easiest boss fights in the Mega Man franchise in my opinion. The levels are rather challenging as you would expect, but I was quite surprised at what an easy time I had with the bosses. In general, I would say that this is an easier game than the one that came before it.
I feel that Capcom played it really safe with Mega Man X5. This is far from a bad game, it is actually a good game and if you liked the other X games, you will get a lot of enjoyment out of this. However, they did not change a great deal here and in all honesty, I would not say that it is any better or worse than Mega Man X4. I just wish that they could have kept those cheesy cut scenes in the game as I really did enjoy them.
Pros:
Playing as X or Zero is once again a great time
The story is pretty cool and fast-paced
The game is much more forgiving than the previous titles
I liked how there were multiple endings
Being able to duck is far handier than you would think
Cons:
They took away the cut scenes
Some might not like how little has changed from the last game
Download Mega Man X5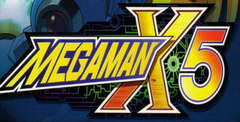 System requirements:
PC compatible
Operating systems: Windows 10/Windows 8/Windows 7/2000/Vista/WinXP
Similar Games
Viewing games 1 to 8