Onimusha 3: Demon Siege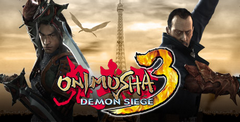 Click the "Install Game" button to initiate the free file download and get compact download launcher. Locate the executable file in your local folder and begin the launcher to install your desired game.
Oh Dear. Before the shoddy Capcom/Ubisoft conversions of Resident Evil 4 and Devil May Cry emerged, Onimusha 3 was released to a largely indifferent PC gaming public.
Fortunately a few patches have since fixed most of the glaring cock-ups (including a framerate that slowed the game down to a desperate crawl), but this third-person samurai battler is still very much more at home on a console than a PC. You need a decent gamepad if you don't seriously want to end up smashing your keyboard and mouse with your teeth.
The Onimusha series centres around hacking your way through a succession of monsters and demons in a fantasy-laced feudal Japan while solving rudimentary puzzles, and this third title drags you again down that well-worn, scripted path. Onimusha 3 has a half-decent storyline and the devil-vanquishing is satisfying enough, but seriously -low-res textures and no multiplayer? Buy a PS2 version on eBay for three quid and play that. Even the presence of Gallic charmer Jean Reno can't save this one...
Download Onimusha 3: Demon Siege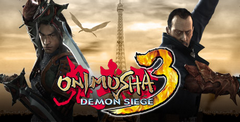 System requirements:
PC compatible
Operating systems: Windows 10/Windows 8/Windows 7/2000/Vista/WinXP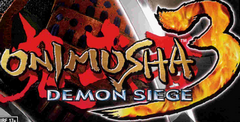 System requirements:
PC compatible
Operating systems: Windows 10/Windows 8/Windows 7/2000/Vista/WinXP
Game Reviews
If You Know anything about the console world, you'll be aware of the Onimusha brand. A cornerstone of PS2 gaming, the series centres around samurai characters hacking and slashing their way through a host of demons in feudal Japan.
This time though, the game features two main characters - Samanosuke and Jacques Blanc (played by Jean Reno) -and after an early inter-dimensional mix-up, alternates between the Frenchman in the ninja-laden lushness of Japan and the samurai in modern-day Paris. Combining forces, they work together to hack their way through the demon forces of pesky warlord, demon and all-round bad chap Oda Nobunaga.
The result is some hugely enjoyable (if a tad simplistic) gameplay, plenty of trademark Capcom puzzle-solving (including some great 'across time' puzzles), masses of demon-slaying action, decent characterisation, a compelling storyline and perhaps one of the best intro movies ever made.
Unfortunately, the conversion to PC is a sloppy affair, leaving it with a number of issues, such as a frame-rate that's at times slower than a bed-ridden sloth, a bizarre lack of sound effects, an option to change resolution that doesn't work and the fact that the game defaults to running in a small window. Couple these with the obligatory low-res console textures and the fact that unless you've grown four extra fingers, a pad is essential, and it's soon clear that while Onimusha 3 is still a great game, this half-arsed PC conversion doesn't quite cut it.
BASIC INTEL:
The evil Nobunaga Oda returns for one final invasion, but fortunately, the sword-wielding, soul-sucking Samanosuke--the hero from the original Onimusha-- is also back to stop him. No longer set entirely in feudal Japan, Oni 3also takes place in...modem-day Paris? Looks like Capcom is involving France in a war whether they vote for it or not. Since Samanosuke can't be in two places at once, Frenchman Jacques Blanc arrives on the scene, packin' handguns and a whip-like sword. The two tough guys work separately and side by side in both time periods to strike down Nobunaga once and for all.
SPECIALIST DATA:
Capcom modeled the Jacques character after French actor Jean Reno (The Professional, Godzilla, who is quite the celebrity in Japan and Europe. Producer Keiji Inafune says gameplay will be split evenly between the two main characters, and that, with the original Onimusha team back in control of the development reins, the gameplay will be more action-oriented than the last game. Oni 3 also delivers the one feature fans have been asking for: full 3-D environments. But all good things must come to an end, as Inafune-san has confirmed that this indeed is the franchise's swan song.
Blending feudal Japan with a twisted modern France, Onimusha 3: Demon Siege is a beautifully crafted game that packs in hours of captivating game play and story line.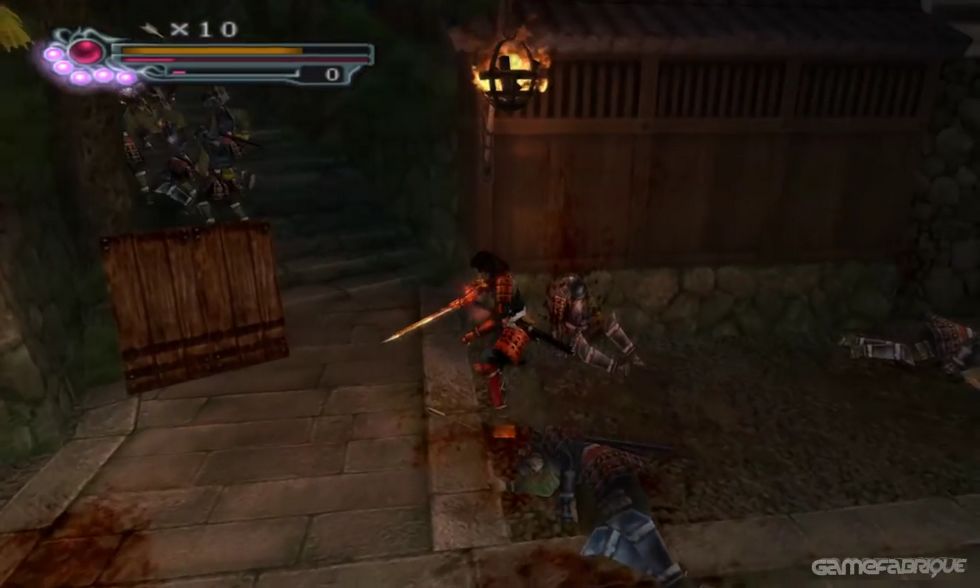 The games starts with you taking on the role of Samanosuke a samurai bent on defeating the evil warlord Nobunaga. Just when it looks like the two are going to have a final and deadly confrontation however, a bubble in time envelopes Samanosuke and jets him to modern France. When he arrives he discovers hordes of the demon genma wreaking deadly havoc on Paris. At about the same time French Commando Jacques, modeled on and partially voiced by Jean Reno of Big Blue fame, is thrown back to feudal Japan.
For the rest of the game you take turns controlling Samanosuke in modern France and Jaques in feudal Japan something that adds an interesting element to both the game's plot and play. One of things I really love about this idea is that it gives you a chance to control two characters with completely different weapons and fighting styles. You spend most of your time in the game beating up an odd assortment of demonic foes, bashing your way through castles, sewers and forests as you try to achieve the dual objectives of returning to your proper time and defeat the genma and their overlord.
There are some puzzles you have to unlock and rudimentary solving required to make the most of the game, but Onimusha 3: Demon Siege is really about the bashing. The controls are mostly smooth and the fighting system is quite intuitive, though I had occasional problems with bad camera angles that made winning a fight unscathed a near impossibility.
Besides the occasional odd camera angle, the graphics in this game are over the top, something I really didn't expect in a Playstation 2 game. The cut scenes, in particular, are just superbly put together, something more akin to a movie than anything I've seen in a game in a long time. Sound too is mostly well crafted, though I was a little annoyed to find that Reno only did his voice acting for the French speaking portions of the game. I'm not quite sure why the decided to use another actor for the English portions of the game (a bulk of the dialogue) but I found it quite off-putting and at times, distracting from what was being said.
Onimusha 3: Demon Siege is truly well-worth your time and money. It provides both a immensely enjoyable movie experience as well as some quite robust game play.
Playstation 2 Screenshots
Similar Games
Viewing games 1 to 11