Orbital Bullet – The 360 Rogue-lite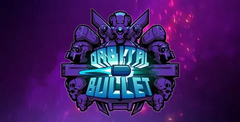 Click the "Install Game" button to initiate the free file download and get compact download launcher. Locate the executable file in your local folder and begin the launcher to install your desired game.
With a tag line that reads "kill, die, modify", Orbital Bullet – The 360° Rogue-lite was always going to be a game that grabbed my attention. This is like a badass 80s action movie that has sprung to life. It is a fast-packed very action-heavy kind of shooter, but the rouge-lite elements and the very interesting progression system make it a game that is well worth taking a closer look at if you are into shooters.
Around The World!
This is a game that has a sci-fi setting, but as far as what the actual story is… not a great deal has been given away yet. Anyway, the "gimmick" of Orbital Bullet – The 360° Rogue-lite is that you can shoot around the world. Each area you are in is a 360-degree level and if you shoot your gun, it will not just fire straight in front of you, but actually curve and go around the world. This is an awesome gameplay mechanic and one that off the top of my head I cannot think of another game doing.
Never Knowing What Is Coming
This game is going to have you killing all kinds of bad guys on levels that are procedurally generated systems so you never can get too complacent and know for sure what is coming your way. There are a few different "level" types in Orbital Bullet – The 360° Rogue-lite. For example, you will be going around a jungle level, a sand level, a space level, and so on. One little feature I love is the way when you get to the end of one bit, you stand in this box type thing and slam straight into the next level. There is no rest for the wicked in this game. Even after beating a level, it is straight into the action!
The Spoils Of War
The progression system in this game sounds very interesting. There are unlockable classes in the game so the more you play, the more classes you get to try and out and have fun with. The engineer can carry a turret and the hellion is all about fire for example. As well as different classes, this game has a very deep skill tree that feels like it is constantly changing. You can get new skills that will help you as you progress as well as a very impressive and stacked arsenal of over-the-top weaponry that would not be out of place in a Ratchet and Clank game!
Techno-Punk!
I love the whole style that they have going on with Orbital Bullet – The 360° Rogue-lite. I do not think that this is a retro-style kind of game in terms of the visuals. I love the way that the game looks, it is cool, sleek, and has a lot of style about it. To go along with this the game has a tremendous soundtrack. This is one of the best soundtracks I have heard so far in 2021. It is really hard to nail it down, but it has a techno, Daft Punk type of style that is really cool.
8
It is very easy to see why even before it had been released that Orbital Bullet – The 360° Rogue-lite was picking up awards all over the place. It is a shooter that has its own identity and it is also pretty damn deep too. I have no doubt that this is a game that is truly going to blow up once some of the popular YouTube and Twitch gamers start getting into it.
Pros:
The way you can shoot around the level is cool
I love the soundtrack!
The game is challenging, but fair
It has a much deeper progression system than you would think
Cons:
What exactly is the story?
This game is going to be super challenging
Download Orbital Bullet – The 360 Rogue-lite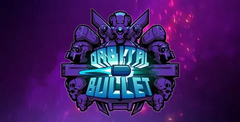 System requirements:
PC compatible
Operating systems: Windows 10/Windows 8/Windows 7/2000/Vista/WinXP
More Pixel Graphics Games
See Also
Viewing games 1 to 8