Phantasy Star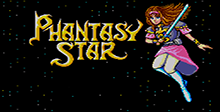 Click the "Install Game" button to initiate the free file download and get compact download launcher. Locate the executable file in your local folder and begin the launcher to install your desired game.
Sega of Japan / Game Gear
(Working title)
Game Gear owners can now look forward to a real Phantasy Star quest, not the board-game entitled Phantasy Star Adventure. In this version, you play an actual Phantasy Star game complete with monsters, experience points and level increases. Talk to the somewhat helpful townspeople to gather up information on where to locate possible companions and weapons. This 2-meg title also features a battery back-up to save your precious progress. The estimated release date for Japan is sometime in mid-October.
Download Phantasy Star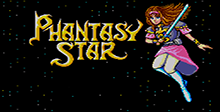 System requirements:
PC compatible
Operating systems: Windows 10/Windows 8/Windows 7/2000/Vista/WinXP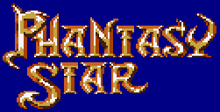 System requirements:
PC compatible
Operating systems: Windows 10/Windows 8/Windows 7/2000/Vista/WinXP
Game Reviews
Originally being developed as Phantasy Star IV, this huge 24-Meg RPG has been renamed to link it with PS2, which is a prequel to this game rather than PS3 (PS3 is considered a side-story rather than a sequel to 2).
The story takes place a thousand years after the destruction of Mother Brain by the heroes of Phantasy Star 2. The world is now slowly being consumed by deserts, the dwindling populations have been forced into only a few small oasis towns.
The hero is a young boy named Rudy, who, together with Leila, must operate as monster hunters. The two must conquer many foes in this desolate world.
Lots of new features, with vehicles like the Land Master and the Ice Digger, add to this mammoth RPG making it an interesting game.
Manufacturer: Mega Drive
Machine: Sega of Japan
As Sega tries to finish the next Phantasy Star adventure, we have followed their progress, eagerly trying to get the latest info for you.
Recently finished are the battle scenes in which the backgrounds are intricately detailed. More monsters have been completed, and the quality of animation has been improved further.
The progress has been going quite well, and it won't be too long before the Japanese version comes out. Then we have to wait for the American translation, which, hopefully won't take too long. The Phantasy Star series has always been a favorite, and this one looks like it could be the best Sega RPG ever!
Attack! The galactic tyrant Lassic hurls lightning bolts at you. But your magic blade responds with a blast of blue fire... and your team of adventurers is about to join the battle!
Welcome to the worlds of Phantasy Star, Sega's newest adventure role-playing video game. Phantasy Star is full of traps and treasures, magic and monsters, not to mention dungeons and towers so real you'll want to wipe the slime from your boots... and recoil from dragon fire!
Phantasy Star features space travel to three worlds, a magician's dream book of spells, 16-level dungeons, and more monsters that you can cremate with a laser gun!
A new breed of adventure game that could set the standard for future RPG titles.
Sega's Phantasy Star is such a remarkable video game that it may justify its existence as the most expensive cartridge on the shelf. Can any cartridge be worth nearly as much as the game system itself? If it's as beautiful, clever and immense as this game is--yes, it's worth it.
While some video games contain a few elements of role-playing games (RPGs), Phantasy Star is a full-tilt RPG scenario. The breadth of the adventure is greater than that of many intermediate-level RPGs, large enough to satisfy experienced players. Still, newcomers will have no trouble getting started. The menu system is very simple and user-friendly, and the manual is complete and clear. No quick reflexes or nimble fingers required. Time passes only in response to your input, and even combat is computer-controlled based on your commands for each party member.
The quest revolves around the Algol star system, comprised of three planets: Dezoris, Motavia and Palma. All three are ruled by King Lassie, a formerly benevolent, though lately tyrannical character. Lassie's evil rule is opposed by a young man named Nero. As the game's storybook prologue opens, Nero lays dying at the feet of Lassie's guards. His final words are to his sister Alis. He charges her with the task of avenging his death by defeating Lassie, and before he passes, he leaves her with a single clue.
Most RPGs involve a quest to defeat some evil authority figure, but few--Nintendo's Metroid for the NES is one that comes to mind--feature a female in the lead. You now assume Alis' role, and your first task is to enlist the help of a certain warrior. Alis is eventually joined by Odin, Myau (a catlike creature with a vicious bite) and Noah, a wizard.
Early in the game, all four characters are inexperienced and weak. But by defeating enemies, characters earn experience points and advance in level. For every new level attained, defensive and offensive strengths and endurance increase. Alis, Myau and Noah also learn a variety of spells, 18 altogether, as they progress from level to level.
The graphics are brilliant. Most of the game is played on any of three enormous, scrolling, overhead maps. Each map has a broad variety of terrains, from icy mountains to bubbling lava pools, poisonous swamps to dungeons and caves. The dungeons are pretty simple--there aren't many confusing tricks or special squares--but they are long and twisting, and you'll still have to map most of them--no hard task. Note-taking is also important because of the sheer number of clues given, but none of the puzzles are terribly difficult.
A curious mix of science fiction and fantasy pervades the game; robots and rocket ships work side-by-side with swords and sorcerers. Visually, the 3-D effect as the walls scroll past you is extraordinarily convincing. The intense colors, startling pit traps, ornate doors and foreboding staircases make up for a lack of atmospheric slime. Speaking of slime, though, the monsters of Algol are cleverly animated, and some are truly grotesque: For example, shambling zombies attack you by drooling, and hideous fishmen use their tongues in indescribable ways.
Phantasy Star is one of Sega's rare four-megabyte games--hence the amazing graphics, endless areas to explore and wallet-tingling price. Better yet, the battery back-up allows you to save up to five games. That's a good thing, because this game may take you weeks to finish. This is the kind of game I hope to see more of: one that challenges and entertains the mind alone, exploring the limits of the equipment as it goes.
Sega Master System Screenshots
Similar Games
Viewing games 1 to 7