Pokemon Platinum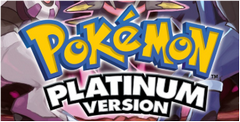 Download Pokemon Platinum and embark on an unforgettable adventure in the Sinnoh region! Capture, train, and battle over 400 Pokemon as you strive to become a Pokemon Master. Catch 'em all and play now!
a game by
Game Freak
Genres:
Action, Adventure/RPG
Platform:

DS

Editor Rating:

8.5

/

10

, based on

2

reviews,

3

reviews are shown
User Rating:

7.0

/

10

-

130

votes
Rate this game:
See also:
RPGs, Pokemon Games
The Nintendo DS still holds up as the console with most main Pokemon games available. And arguably some of the best titles in the series were released back then. This title is one of my fan favorites and for a lot of reasons. Many calls have been made by the fanbase to get a remake of this, so let's talk about Pokémon Platinum. And let's keep our fingers crossed we'll get a remake of this someday, instead of yet another Gen 1 remake, please.
About the game
The plot is pretty much the same as in Pokemon Diamond and Pokemon Pearl, as usual in these third entries in the series. We play as a boy or girl that just moved into town and embarks on its journey as a pokémon trainer. Overall our main goal in the game is to beat all the gyms, collect badges and catch all the Pokémon.
But things are never as simple as that in any Pokémon game, as you know, there's a team of villains with an evil plan you must stop. Team Galaxy is trying to take control over Dialga and Palkia, the and then control some of the most important forces of the universe, time and space. And somewhere along our adventure, we'll end up facing some evil pokémon like Darkrai and Giratina.
A necessary third part
Every Pokémon fan out there knows about these third entries in the series. These tend to mix all the things from the previous two titles, Diamond and Pearl in this case, and add some new stuff too. Platinum is no exception, it does exactly this, and doesn't really add much to the game.
It's great to have all the version exclusive pokémon in one game and more legendary pokémon available too. Not to mention the extended plot which makes it more enjoyable too, and adds game hours. But still, the DS Pokémon games were far from its top potential.
If you're to compare this title to Pokémon Heartgold and Soulsilver, it'd definitely fall short. Even though there are much more pokémon available to catch here, the overall quality of HG and SS are far superior.
Review
If you were to choose only one game between Diamond and Pearl, you should just go for platinum instead. The improved version of these two that mixes them up and adds extra content. However, as interesting as the game can be, the collectibles and minigames, it's true that the game feels outdated, and it always has.
Adding new combat types and mini-games wasn't really enough, and the game doesn't do justice to its own world. The title has a lot of potentials, so it's easy to see why a remake of this is necessary.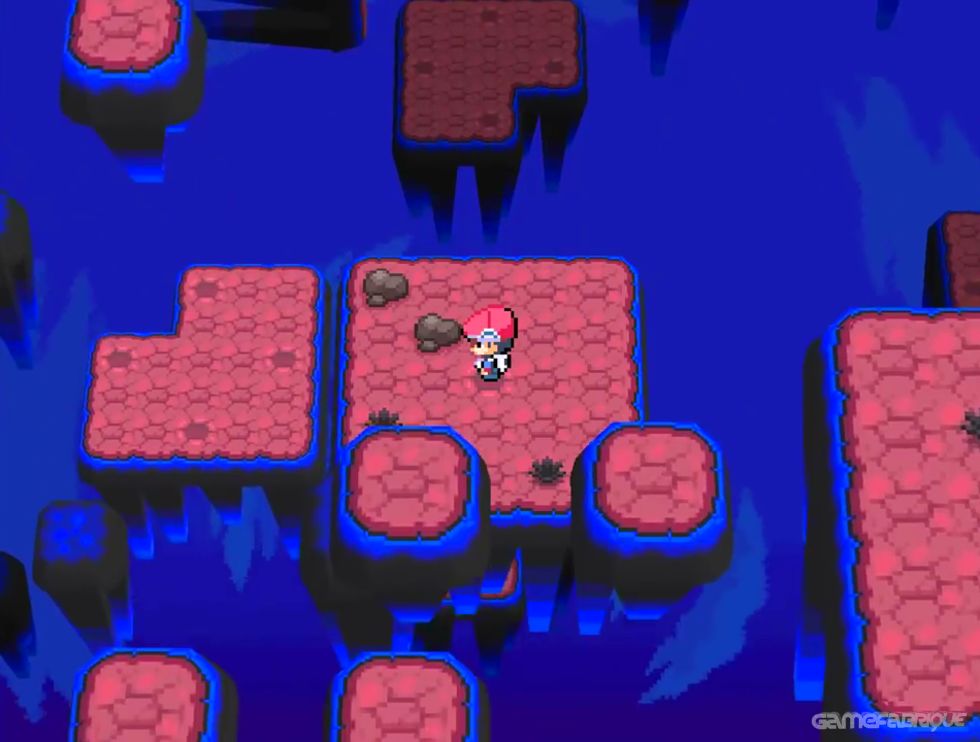 Graphics and Visuals: Pokémon Platinum has terrible visuals, and there's no way around it. There's the excuse that it's the first time they were trying to combine 2D and 3D into the series, but it doesn't end up good. The sprites are outdated, the ground grid is more noticeable and the 3D scenarios are awkward.

Gameplay: One of the best elements the game has to offer is definitely this. Not only are there hundreds of Pokémon to collect, but fun puzzles, cool minigames, and a nice story. It's one of the most innovative games in the series.

Sound: Just like the Visuals, the sound is terrible. Sure, there's some good music, but the low sound quality opaques that. It's hard to enjoy these screeching sounds. It doesn't do justice to the DS sound capabilities.
Download Pokemon Platinum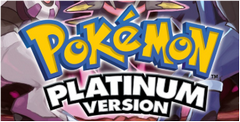 System requirements:
PC compatible
Operating systems: Windows 10/Windows 8/Windows 7/2000/Vista/WinXP
Game Reviews
Pokemon Platinum is a beloved entry in the long-running Pokemon video game franchise. As an enhanced version of Pokemon Diamond and Pearl, Platinum takes players on a journey through the Sinnoh region, where they'll encounter new challenges and captivating storylines. With updated features like the Distortion World, expanded Sinnoh Pokédex, and the Battle Frontier, Pokemon Platinum offers a fresh and engaging experience for both new and returning players.
Pros:
Engaging storyline featuring Team Galactic and the introduction of the Distortion World
Expanded Sinnoh Pokédex, offering more variety in wild Pokémon encounters
New features like the Battle Frontier and Global Trade Station, enhancing gameplay
Cons:
Some players may find the game's pacing slow compared to more recent Pokemon titles
Limited Wi-Fi Connection options for up to 20 players, which can be restrictive
Familiarity with the core gameplay mechanics may make the game feel repetitive for long-time fans
A Classic Adventure in the Sinnoh Region
In my opinion, Pokemon Platinum is a fantastic addition to the Pokemon franchise, deserving a 9 out of 10 rating. The game's intriguing storyline, involving Team Galactic and the Distortion World, combined with an expanded Sinnoh Pokédex, make it an engaging and immersive experience.
Similar games that fans of Pokemon Platinum might enjoy include Pokemon HeartGold and SoulSilver, remakes of the classic Pokemon Gold and Silver games that also include updated features and mechanics, and Pokemon Black and White, which introduce an entirely new region and cast of Pokemon to discover and train.
9
While Pokemon Platinum has some drawbacks, such as its slower pacing and limited Wi-Fi Connection options, its engaging storyline, expanded Pokédex, and new features like the Battle Frontier and Global Trade Station make it a must-play for fans of the Pokemon series. Whether you're a long-time fan or new to the franchise, Pokemon Platinum offers a captivating and memorable adventure through the Sinnoh region.
It's about you, it's about me! That was the intro from the awesome Pokémon Diamond & Pearl TV show that accompanied this game. Wait isn't it Pokémon Platinum we are talking about today? Well yes, it is, but Pokémon Platinum takes Diamond & Pearl, smashes them together and is regarded as one of the better Pokémon games on the Nintendo DS as a result.
Sinnoh League Victors
The setting for Pokémon Platinum is Sinnoh. This is based on a Japanese island and as a result, the game has a very Japanese feel to it which I think is pretty cool. The plot of Pokémon Platinum is pretty much the same as Diamond & Pearl, but it does add in a few things. The most notable being two new characters are added to the story in Looker and Charon. Also, the story is based around legendary Pokémon Giratina and there is also a whole new area added to the game as a result. Like other Pokémon games, you have a choice of three different starter Pokémon. The starter Pokémon in this game are Piplup, Turtwig and Chimchar. By the way, if you pick anyone other than Piplup we cannot be friends.
Classic Pokémon Action
As I review this we live in a day and age where 3D Pokémon titles are the norm. So with that being said I forgot how much charm these older top down style Pokémon games have. This is classic Pokémon games at their very best and I do not know if I would say that this is my personal favorite of all the Pokémon DS games, but it is a lot of fun. You pick your starter Pokémon and then set out on a journey to become a Pokémon champion. As is always the case you get dragged into an adventure. The Sinnoh setting makes for some great exploration ranging from snowy mountains to underground caverns. You will explore the open area from a top down perspective. You will have to manage things in the menus and then, of course, you have the battles. At this point, Pokémon battles were rather simple, but there is still a fair bit of strategy and thinking involved.
Collect Them All
Of course as is the case with any Pokémon game, Pokémon Diamond features a ton of Pokémon for you to collect. If you had already played Diamond & or Pearl, you know what to expect here from a Pokémon point of view. Still, no matter what Pokémon game you are playing, tracking down, capturing and leveling up Pokémon is super addictive.
Platinum Features
As this is a best of Diamond & Pear game it did add a few new features. Back in the day, it was big in the online community. You could trade Pokémon and have fun at the Wi-Fi Plaza where you could play mini-games and such. As this is the Nintendo DS, this service is sadly no longer available. Pokémon have been given new forms as well as their availability being changed too.
Pokémon Platinum is a wonderful old school Pokémon experience and it is easy to see why at the time it was released it was referred to as the best Pokémon game. The story is great and I love the three starter Pokémon that this game has. If you want to play an old style Pokémon game, Pokémon Platinum is well and truly one of the best.
8/10
Pros:
The three starters are awesome
Sinnoh setting is fantastic
The new Pokémon evolutions are cool
A fun RPG adventure
One of the best old-style Pokémon games
Cons:
Online stuff no longer works
Maybe hard for some to go back to 2D Pokémon games
Similar Games
Viewing games 1 to 9