Pokemon Diamond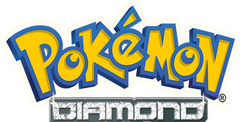 Click the "Install Game" button to initiate the free file download and get compact download launcher. Locate the executable file in your local folder and begin the launcher to install your desired game.
Today I am checking out Pokémon Diamond which is part of the first set of Pokémon games to be released for the Nintendo DS. On a personal note, this is the generation when my son (who was 7 at the time) got right into Pokémon with the TV show of this generation of games being on constantly. As a result, I have a ton of nostalgia for this game and generation of Pokémon.
It's About You, It's About Me!
The story of Pokémon Diamond is not going to blow you away. If you like Pokémon then you will like this. The Sinnoh region that the game is set in has a very Japanese island feel to it. I would say this is one of the best regions that Game Freak has done and it has just a ton of color to it and that is something I like.
As you would expect, you start off picking your Pokémon. This game actually has my all-time favorite Pokémon which is Piplup so I always pick him. The other two are Turtwig and Chimchar. I think this game actually has some of the best starters of any Pokémon game. Your goal is to be the best by beating all the gym leaders, putting your rival in his place, dealing with an evil organization and discovering the secrets of the legendary Pokémon. It is pretty basic Pokémon stuff, but since when has that been a bad thing.
Improvements
While it is true that Pokémon Diamond did not reinvent the wheel. I do think that they added some things to this game over the Game Boy Advance Pokémon games that came before it that make the overall experience better. To start with the day/night cycle has been greatly expanded to feature five times of day. The game introduces this new Poketech which is like a smartwatch that makes use of the bottom screen and the touch controls actually work way better here than you would think.
I do feel that it is fair to say that while this is a game that does play it safe. It is also the first Pokémon game for the Nintendo DS so I do give them a bit of a pass in that regard. It is clear they wanted to get a Pokémon game out as quickly as possible and they did that and they also did a good job.
Next Generation Pokémon
One of the things many people were excited about with Pokémon Diamond was the visuals. Well, this is before the game was released. I actually think the visuals are pretty solid and would set the tone for what would come in the other Nintendo DS Pokémon games. There is a notable improvement over what the Game Boy Advance offered with its Pokémon games. The actual region has way more detail to it and the Pokémon battles look fantastic and have some moments that do look like they are 3D.
I really enjoyed Pokémon Diamond back when it was first released. Still, the setting and the starter Pokémon really make this game for me and as a result, it is a game I have played through a few times. If you like Pokémon, you will like this it is as simple as that. I think you could debate that some of the later Nintendo DS games improve on this, but none of them let me start with Piplup!
Final Score: 9/10
Pros:
The best three starter Pokémon in my opinion
The region is fantastic
It has a story that is more engaging than you would think
Tons of new Pokémon to catch
It has some interesting mini-games
Cons:
Later DS games did improve the formula
No other generation lets me use Piplup as a starter!
Download Pokemon Diamond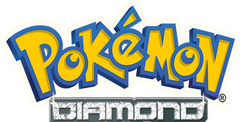 System requirements:
PC compatible
Operating systems: Windows 10/Windows 8/Windows 7/2000/Vista/WinXP
Game Reviews
Running around in search of new friendly creatures is something that is hard to stop doing. With Pokemon Diamond, all the gears are dialed up to the maximum for a gaming experience that stays true to the experiences we originally fell in love with.
A new world to explore
Pokemon Diamond is a Pokemon game that has you taking the helms of a Pokemon trainer, as is customary in all Pokemon games. This time around though, you're going to be playing within the Sinnoh region. An area that is mostly based on Japanese folklore and aesthetics. This region is extremely beautiful with lots of lush environments to visit and many new Pokemon to interact with.
Story redefined
Unlike the start to other Pokemon games such as Pokemon X and Y or Pokemon Red and Blue, Gamefreak made the decision to change the way your journey begins in Pokemon Diamond. Rather than being met with a Professor during the character creation process, you'll be introduced to the world of Pokemon is a far more interesting manner. You and your friend/rival are hanging out in the tall grass when a pair of Starly Pokemon approach you both. Without any Pokemon to fight them with, you find a box with 3 Pokeballs, choose one of them and use it for battle. Eventually, the owner of this box and his assistant find you and let you keep the Pokemon. Thus starting your journey.
Classic Pokemon balance
In Pokemon Diamond, we see a return of the regular balancing decisions that are expected from this franchise. Fire types will beat plant types, plant types beat water types, and water types beat fire types. It's a system that has worked superbly well, and Pokemon Diamond brings it back along with other Pokemon types each with their own strengths and weaknesses to figure out.
A new generation to catch
Pokemon Diamond introduces us to the newest generation of Pokemon, each with new starters and over 100 new monsters to collect. A lot of these monsters are cuter than ever and they have their own interesting takes on the types we've seen in previous games. However, there are some Pokemon in this game that are a bit embarrassing to look at. One of these is Mr. Mime, a clown-like creature that borders a little too much on human to count as a Pokemon.
Quality of life changes
Pokemon Diamond does a lot of experimental work for the series, and that shines brightly in many ways, including the Heal Ball, a type of Pokeball that allows you to catch, heal and make use of wild Pokemon shortly after capturing them. This is especially great for players that dislike having to journey all the way to the Nurse to get their Pokemon back to good health.
8
Pokemon Diamond is an innovative iteration of a classic franchise that ticks a lot of the right boxes, so it's nice to enjoy what it brought to the table even after all these years.
Pros
Cool gameplay conveniences
Heal balls
Story changes
Cons
A few uninteresting new Pokemon
Some subpar character animations
Similar Games
Viewing games 1 to 6