Premier Manager 3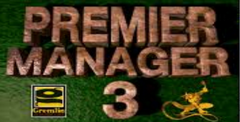 Click the "Install Game" button to initiate the free file download and get compact download launcher. Locate the executable file in your local folder and begin the launcher to install your desired game.
Remhmber The good old days, when you could safely make jokes about football managers wearing sheepskin jackets and flat caps and sleeping with Miss Kettering? Or spending so much time on sunbeds that they looked like they had used a packet of porky scratchings for a skin graft? How times have changed. The game has moved on. Even Premier Manager has evolved. Generally, it's been for the better, but it doesn't mean that the end result is that wonderful.
I never really understood why the first version sold at all. Alright, there weren't that many management games around when the first version popped up. It had a soap-opera-like quality to it which was fairly diverting at first: your progress through the season would be made more eventful than you'd generally expect by such heartening messages as. "Your supporter's club has burnt to the ground, your wife has run off with the reserve team coach-driver and the winger you paid a fortune for has decided to retire to start a monkey sanctuary in Dorset". But when long strings of freak accidents, fines from the FA and bizarre career-ending injuries meant it became more and more difficult simply to get a team together, the entertainment became irritation. But let's look at some of the aspects we hated and see how they've changed.
Moan the first
There were several things that particularly irked in the first two versions. The first was that the manual insisted you play the game at random - "Don't expect to win if you play the same formation and tactics week in and week out," it crowed. This goes against the entire premise of football management. where the general idea is to develop a team-playing style and formation that works for the players you have, and use it. Being told that you'd be unsuccessful unless you changed everything around every couple of games, is making things more difficult in gimmicky ways to compensate for a decent in-game AI. This has now changed to having the same playing styles, except that you have to choose one for every player on an individual basis. So your full-back might be playing a short-passing game high up the middle, and your central defender, a long-ball game to feet. Presumably this is the designers' way of ensuring that you can play the same style every week and vary it hugely, depending on who has the ball. All it means, though, is that the number of variables makes it very difficult to work out where things are going wrong.
Moan the second
Then there's the obsession with sponsorship and ground development. A large amount of your managerial time is spent allocating advertising hoardings - which is about as exciting as watching Ipswich vs. Leicester - and adding seats to the ground. At least now you can - eventually - allow your assistant manager to handle the advertising. It would have been better to just get rid of it altogether.
Moan the third
The third - and main - thing is that you still can't simply select your favourite team and start playing. You have to start with a team from the Vauxhall Conference. This is. frankly, a pain in the arse. The whole point of these games is so that you can prove that you can do better than the moron who manages your team. If you can't choose the bloody team, where's the appeal? For example, if you happen to be one of those new-to-football Wolverhampton Wanderers fans who litter the country, then, alright, you're morally reprehensible and a stain on the underpants of humanity, but that's who you are. And if. rather than doing the decent thing and using a proper football team to play the game, you want to use th aforementioned team of whining spoilt brats, thus making the whole thing absurdly easy - well, again, that's damnable, but should be entirely up to you. There's such a thing as consumer choice. Even consumers with no souls.
So it becomes a little annoying to find that you have to start with a Vauxhall Conference team. Alright, if you do well and gc promoted, you'll usually be offered a job with another team. But they're invariably from the Third division, or even worse, back in the Conference from which you've just escaped. And since you've done your job properly, your current team is better than the ones offered anyway. There is no quick way to get to a good side. You can apply for a job with another team as they become vacant, but you have to have a good rating to get it which means you'll have had a fair degree of success, which means the job that's vacant won't be that appealing... it's not as if the big Premiership jobs come up for grabs or anything. And if you apply and don't get the job. Your own board start to hate you.
Download Premier Manager 3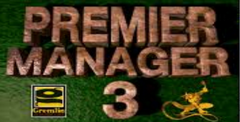 System requirements:
PC compatible
Operating systems: Windows 10/Windows 8/Windows 7/2000/Vista/WinXP
Similar Games
Viewing games 1 to 9