Scooby-Doo! Night of 100 Frights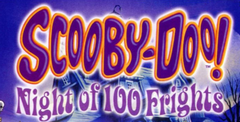 Click the "Install Game" button to initiate the file download and get compact download launcher. Locate the executable file in your local folder and begin the launcher to install your desired game.
People say:
7
If I could (in good conscience) base a review solely on presentation, Night ofioo Frights would get a 9 or a 10. Developer Heavy Iron has captured the show's personality perfectly. The 3D characters look exactly like their cartoon counterparts, and it's stuffed with classic Doo touches to the bursting point: cheesy music, Scooby snacks, quadruple-decker sammich-es, familiar villains, acting by the original voices and the coup de grace: a laugh track. Unfortunately, Night's gameplay doesn't match the pretty packaging. It's a solid yet formulaic platformer that suffers from a few problems: The combination of a locked camera and full 3D movement makes jumping small platforms from a side perspective a hassle, and at times I really wish it had a free-look option from Scooby's perspective so you could see what's ahead at any time. These are minor issues, and they'd be the mark of death for most platformers, but they're tolerable in Night because you have unlimited lives. The aesthetics alone make this a Scooby fan's dream come true, and it's a good game to boot.
Download Scooby-Doo! Night of 100 Frights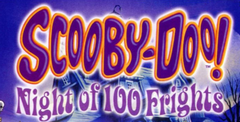 System requirements:
PC compatible
Operating systems: Windows 10/Windows 8/Windows 7/2000/Vista/WinXP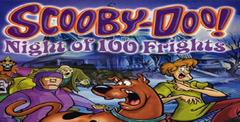 System requirements:
PC compatible
Operating systems: Windows 10/Windows 8/Windows 7/2000/Vista/WinXP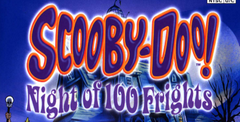 System requirements:
PC compatible
Operating systems: Windows 10/Windows 8/Windows 7/2000/Vista/WinXP
Game Reviews
Ruh Roh, at long last, the world's most recognizable Great Dane, has arrived on your PS2. Scooby-Doo! Night of 100 Frights revives that same cartoon feel that you remember and gives it back to you fully rendered in 3D, allowing you to control the actions of Scooby-Doo. The game is incredibly faithfully in recreating the entire TV show experience, down to the canned laughter that erupts, whenever you, as Scooby, do anything remotely funny.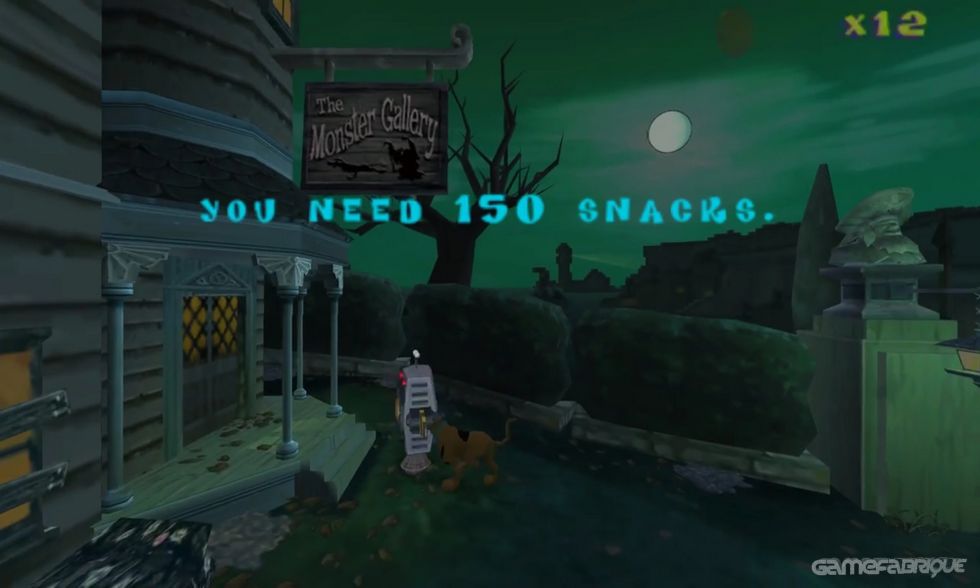 The game begins with the entire Scooby gang in the Mystery Machine. Daphne's friend is in need of your help. Her Uncle, Alexander Graham, has vanished on the eve of completing his latest invention and even worse, Mystic Manor and the nearby town have become over run with monsters. Zoinks! Immediately upon arrival at the manor, all your friends promptly disappear and it's up to you, as Scooby-Doo to rescue your friends and solve the mystery of Mystic Manor.
The game is well designed and extremely easy to begin playing. The actions you can perform are limited to begin with, but you quickly discover inventions that expand the range of your skills, allowing you to double-jump, head-butt objects (and monsters), super smash, etc. These new skills allow you access to new areas in the game.
There are three game play designs that make this game enjoyable:
Dying in a level doesn't require you to go back to the beginning of the level, you get to start next to the last door that you entered
Save Game points are located just passed the really challenging areas, so you don't have to repeat the task, unless you want to.
Warp zones are found throughout the game, enabling you to quickly return to places that you have already explored.
As you progress through each level, you collect Scooby snacks, to unlock new areas, as well as encounter all of your favorite villains from the TV show. All in all, it was a trip down memory lane. This game will appeal to all ages and allowed me to spend some 'quality time'? with my kids, who are now quite addicted to the game. The levels are huge and game play alternates from head-butting monsters, timing jumps onto moving platforms, and increasing your skills to open new areas. The ability to collect Monster Tokens, throughout the game appealed to my kids, and they just went nuts when we found one. I hesitate slightly to recommend this game to everyone, but if you loved Scooby growing up, you will enjoy this game tremendously.
After waiting over a year since their PS2 brethren were able to play Scooby-Doo! Night of 100 Frights, Xbox owners finally get a chance to play. While this should be good news, I was disappointed to learn the game is identical to the PS2 version. While I still enjoyed the game, as a dedicated Scooby-Doo fan, the fact that I played the identical game over a year ago tempered some of my excitement for the game. If you want to read my first impressions of the game, please check out the PS2 review from last year.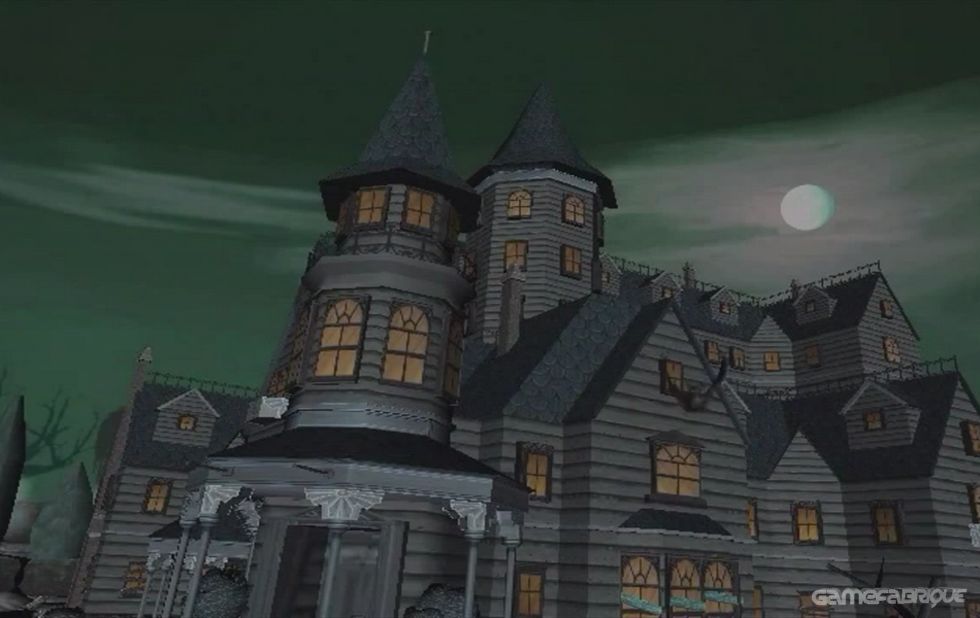 I can't find fault with the game, even being a year out of date, the XBOX version of Night of 100 Frights still manages to entertain. Scooby-Doo is one of those characters that has earned mass generational appeal. I grew up loving it and my children feel the same way. In that regard, any fan of the cartoon series that has not played the PS2 version will find more than enough to love about this game which warrants buying it at the bargain price.
THQ has faithfully recreated the feel of an interactive cartoon adventure, where you play Scooby. Everything that you remember from the TV show is dependably recreated; down to the laugh track following any time Scooby runs into a wall or puts a lampshade over his head. You truly feel that you are immersed in the cartoon world. Although all the familiar side characters (Fred, Daphne, and Velma) are included in the adventure, your primary focus, of course, is on Scooby and his sidekick, Shaggy.
The game is well designed and had decent depth to it. Areas are locked out until you collect enough Scooby Snacks to open the doors or acquire the proper invention that will allow you to bypass the blocking obstacle. Fans of the series will be delighted as THQ has managed to squeeze all of your favorite monsters from the series into the game. My children were especially drawn to the hard to find Monster Tokens scattered through the myriad of levels. Once you find a token you bring it to the museum and redeem to learn more about the specific monster. In addition, Don Knotts, Tim Curry and Tim Conway were brought in to voice respectively, the caretaker, mastermind and Professor Graham. Just seeing Don Knotts' character, the caretaker, in the game brought back a fit of nostalgia.
All in all, while it is disappointing that nothing new was added to make the Xbox version a must buy, fans of the original series that haven't played the PS2 version will still be properly entertained. At the bargain price, it's worth adding to your collection and it's definitely worth picking up, especially for those of you with kids. It's a game that the family will enjoy together.
Playstation 2 Screenshots
Similar Games
Viewing games 1 to 3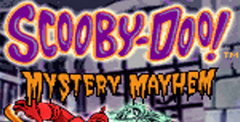 Scooby Doo: Mystery Mayhem
All starts out well however with an excellent job of integrating the old tv show. The plot fits nicely and the characters are all represented in their classic form.