SimCity 4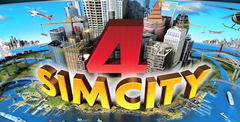 Click the "Install Game" button to initiate the free file download and get compact download launcher. Locate the executable file in your local folder and begin the launcher to install your desired game.
Back In 1987 was working on my GCSE Computer Studies project. I programmed a little utility on the BBC Micro called, rather inspirationally, Housing Estate Planner. Written in BASIC, you could move around the screen with the cursor keys and place a section of road with the 'R' key or a house by pressing 'H'. It was a terrible, unwieldy thing - but incredibly I got an A for it.
Mr Wright, my teacher, obviously saw something there. Now, whilst he wasn't the Mr Wright, I have my suspicions they were related. The fact that my teacher lived in Portsmouth, England and Will Wright lived in America isn't relevant. As techy types they probably had futuristic means of communication using a powerful computer and a phone line. I know because I saw it on WarGames.
Anyway, during one particularly drunken multiplayer session when the two of them were bemoaning the state of online 8-bit gaming, Mr Wright the teacher must have let slip the genius of my GCSE project to Will. And an 8x8 seed was sown. Before you know it Will Wright is a multi-millionaire game designer whereas I. Am. Not.
I'm not bitter. I only think about it once or twice a day and sometimes I don't even think about it at all. In fact, I like to play SimCity 4 as much as possible so I can make a list of all the things he got wrong (as I have with all the previous versions). I've been doing this for 20 years and have reached the point where I'm ready to email my list to him - with a gallery of screenshots. I have a feeling he'll really appreciate my creative input and knowledge of BASIC. A partnership that should have happened 20 years ago will finally be formed.
This is why I'm currently playing SimCity 4 and why 1 will keep playing until he releases SimCity 5 in 2011.
Download SimCity 4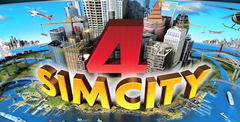 System requirements:
PC compatible
Operating systems: Windows 10/Windows 8/Windows 7/2000/Vista/WinXP
Game Reviews
Sim City. The franchise that put simulation games in the forefront of gaming. The original Sim City was followed by the immensely successful Sim City 2000, with innovative graphics and the A? isometric view prevalent in many of today's RTS and simulation titles. With the recent glut of Sim-based titles and my lukewarm feelings over the relatively lackluster Sim City 3000, I was pretty sure the Sim City version of the series had finally reached the end of its creativity.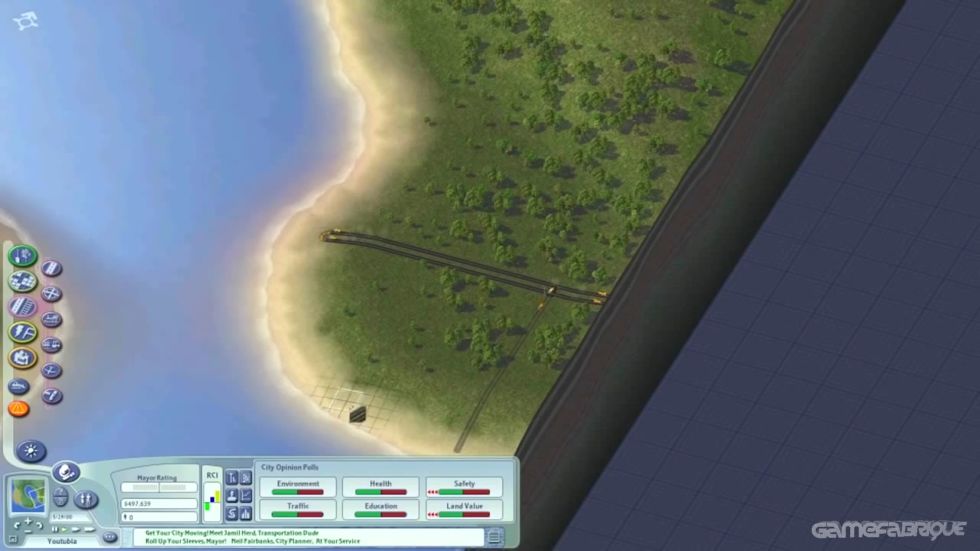 Boy, was I wrong.
Sim City 4, the latest incarnation from Maxis and publisher EA Games, follows the tried and true methods of gameplay that made the original Sim City titles so entertaining. Sim City 4 also boasts a newer, more complete interface, even more in-depth manipulation of finances and city budgets, a reworked cost structure and even the ability to import your favorite Sims character to live and work in your city.
The graphics are nothing short of fantastic. Whether viewing the city from a bird's eye perspective or up close and personal to homes, businesses, or traffic, the level of detail and finesse are obvious. Audio is well done, with well composed music and interesting, accurate town and city noises.
Gameplay is not for the faint of heart, though. Familiarity with the original Sim City and other franchise titles is especially helpful, and game documentation will assist as well, but if you're new to this style of game, give yourself a bit of time to acclimate to the controls. New game rules will also take getting used to, such as building maintenance and public works costs. Building the police station will make the Sim denizens happy, as before, but now you need to concern yourself with too many police as well as too few.
Overall, however, Sim City 4 keeps the genre alive in a big way. Highly recommended to simulation enthusiasts, Sim City 4 is one game that must be in every serious gamer's library. Great gameplay and excellent execution make Sim City 4 a Recommended Buy.
See Also
Viewing games 1 to 6