Slendytubbies 2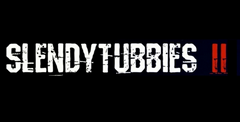 Download Slendytubbies 2 and enter the terrifying world of twisted Teletubbies. Explore dark environments, collect custards, and avoid the monstrous creatures that lurk in the shadows in this horror-themed survival game. Will you escape the nightmare, or will you become another victim? Play now!
Slendytubbies 2 is a horror game that takes inspiration from Slender: The Eight Pages and parodies the characters from the children's TV show Teletubbies. It's a sequel to the original Slendytubbies, keeping the same general mechanics but adding a bunch of new features that we'll talk about a bit below.
Collecting all the Tubby Custard
The aim of the game is very similar to Slender: The Eight Pages, but instead of collecting pages, you have to collect Tubby Custard, a well-known food item from the original Teletubbies TV show. While searching for the Tubby Custard, you have to avoid getting killed by the terrifying mutant Teletubbies that could be around any corner. It's scary and tense but if you're into that kind of thing, be sure to check out and download Slendytubbies 2.
Multiplayer options
A multiplayer mode was available in the original Slendytubbies game but was significantly improved upon in the sequel and now features a brand-new lobby system. Be sure to team up with your friends for Slendytubbies 2 because horror games are so much more enjoyable when you have someone to experience them with.
New night vision camera
The original Slendytubbies only gave players a flashlight, but in Slendytubbies 2 you now get a night vision camera too. Being able to see in the dark is incredibly useful because it means you can search for Tubby Custard without giving away your position to the mutant Teletubbies. Be sure to keep your flashlight off as much as you can because even though it will help you see areas more clearly, the mutants will be able to hunt you down more easily.
New maps and monsters
To keep things fresh and interesting the developers added a bunch of new maps and monsters to Slendytubbies 2 to build upon the first game. There are 10 maps all with their own unique environments, so be sure to check them all out if you want the full experience.
Now, when it comes to the new monsters, instead of a single Tinky Winky following you like in the first game, there are other mutant Teletubbies that you can encounter. They're all equally terrifying so be sure to exercise caution as you wander about the maps so that you don't run into them.
7
If you're looking for a silly yet terrifying game, you'll likely enjoy Slendytubbies 2. The graphics are basic and the mechanics are simple but the game still manages to bring about intense emotions as you run around trying to complete your objective without getting killed.
Pros:
You can enjoy the experience with friends, which makes up a big part of the fun
Lots of new maps and monsters
Simple mechanics that anyone can easily get the hang of
Cons:
Graphics are very basic, so you likely won't find yourself super immersed in the game
The game is very scary and not suitable for younger children
There's only one real objective, so the game gets a bit boring the more times you play it
Download Slendytubbies 2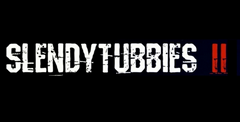 System requirements:
PC compatible
Operating systems: Windows 10/Windows 8/Windows 7/2000/Vista/WinXP
Similar Games
Viewing games 1 to 9