The Sims 4 City Living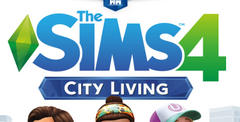 Download The Sims 4: City Living and experience the excitement of urban life! Explore diverse neighborhoods, attend festivals, and pursue new careers in this vibrant expansion pack. Are you ready to take on the city? Play now!
If you want your sims to experience the big city, Sims 4: City Living is the expansion for you. This generous expansion pack adds the details of city life to The Sims 4, from trying to find affordable housing to upstairs apartment dwellers partying till 2AM. This expansion adds in the city of San Myshuno, a beautifully rendered city that captures the experience of big city living for your sims. San Myshuno has many different districts, businesses, and even unplayed sims walking in the background to help flesh out this city.
If you liked the generous additions from Sims 4: Cats and Dogs expansion, you'll love the new add ons provided in this expansion. While your sims may not thank you for their noisy neighbors, it also provides them with new career opportunities and other experiences they might not actually get. Here's what you can expect if you get this expansion for Sims 4.
Rent an apartment
One of the biggest additions to the expansions are the many different housing options, and the personality of each living space. If you choose to rent 17 Culpepper House, you'll be renting a house packed with gremlins that break your stuff at night. The good news is that it will improve your sims handiness skill—the bad news is you'll be doing a lot of fixing in this house. There's also apartments at every price point, culminating in penthouses as the ultimate housing achievement.
Test out new careers
The reason why most people move to the city is for their careers. There are several new career options available with this expansion pack, including Social Media, critic, and political careers. These in turn have specific jobs within these fields, making what you can do relatively diverse.
All of these careers have different mini games. Activists in the political field can help gain attention for their cause by setting up protests around the city, and can then advance on to politician and give speeches, or charity organizer. Critic can be split between food or art critics, with your sim exploring the good, the bad, and the ugly in festivals all around the city. The final choice is Social Media, which works a lot like you might expect. The sim tries to become popular on social media, via your sims computer. The goal is to get as many people to follow the sim as possible, and this can be done in a variety of different ways.
Enjoy increased diversity
The new items added to the game with this expansion seem to have a cultural vibe that helps improve the diversity of characters. The clothing comes from all over the world in all different styles, and there are also new tattoos and hairstyles to help dress things up. There's not quite as many new options as compared to the Sims 4: Seasons expansion, but you are getting a huge new environment, so it balances out.
New building options
It's not just apartments available for your sim to populate, there's also plenty of lots for building other things in the city. You can use these lots to build gyms and bars as well as more apartments.
9
This is a great expansion pack for Sims 4, and adds a lot to the game. If you already love Sims 4 and are looking for new things to do with your sims, this is a fun expansion to entertain (and yes torture) your favorite virtual friends.
Pros:
Hours of new gameplay options
Increased diversity
New career paths with mini games
Cons:
Kids get almost no new items for customization
Download The Sims 4 City Living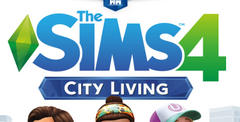 System requirements:
PC compatible
Operating systems: Windows 10/Windows 8/Windows 7/2000/Vista/WinXP
See Also
Viewing games 1 to 8