Town of Salem 2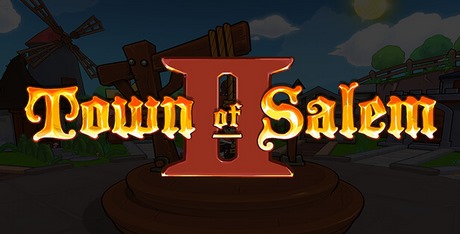 Click the "Install Game" button to initiate the free file download and get compact download launcher. Locate the executable file in your local folder and begin the launcher to install your desired game.
The name "Strategy" name is a bit ambiguous. With it, you can cover a lot of video games that need a bit of deep thinking and planning to win, and it's not a turn-based game. You can think of games where you have to protect your city from hordes of evil demons or games where you have to trick the other players to get the win. Town of Salem 2 fits exactly in the second category.
Town of Salem 2 is a Multiplayer Strategy RPG where you and the rest of the players live in a small village, and there's a murderer around the place, taking people down while hiding and tricking the rest of the players. It's not complicated to understand, and it's a wonderful game. Let's take a look at it.
Pillage the Village
You can play with up to 14 players, for a total of 15. Then, these players will split into villagers and Coven members. The Villagers' job is to be both victims and detectives; they have to discover who's the murderer. The evil forces have to kill all the villagers while avoiding getting caught. If the Villagers catch and execute the evil forces members, they'll win, and if the evil forces kill all the villagers, they'll win.
Both villagers and Coven members can choose to have different roles, and each role has different sub-roles. If you choose to be a villager, you can choose to be a Town investigative, which can let you be a Coroner, an Investigator, a Psychic, a Lookout, a Sheriff, a Spy, and much more. Each sub-role has an ability they can use to discover hints that can take them to the murderers.
Also, on the villagers' side, you can protect, support, and even kill others with the objective of protecting the town.
If you go to the Coven, you can choose to be the leader, the killer, or a Coven Deception, who has the mission of tricking all the village so they think your clan is innocent.
Lastly, there's a neutral role, where you basically do what you want. You can kill or be pacifist, but you won't be helping anyone. It's all by yourself!
All of these roles and variations make the game a really great thing to play. It's always fresh and doesn't get boring, it's always a new experience. This system is way better than Among Us, as it makes things interesting and adds a layer of strategy you don't have in the previously mentioned game.
Cartoonish Murderers
Town of Salem 2 boasts of having a cartoonish style while playing with 3D elements. It's a great aesthetic that makes the game lighter, and that's needed due to its theme. It's hard to make murders, demonic rituals and people dying something appealing to the public!
8
Town of Salem 2 is an excellent game you can enjoy with your friends. It sometimes gets more complicated than it should, but that's not a big issue as you get used to the mechanics pretty soon. The game is also beautiful, free of bugs, and offers a great experience that other games can't offer these days!
Pros
Excellent gameplay
Beautiful character design
Great concept
Cons
Can be hard to understand at first sight, which makes it less appealing for newcomers
The matches can be long, which makes the game a bit less dynamic
Download Town of Salem 2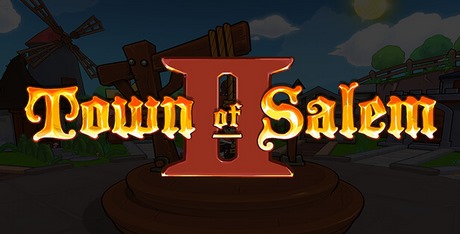 System requirements:
PC compatible
Operating systems: Windows 10/Windows 8/Windows 7/2000/Vista/WinXP
Game Reviews
Town of Salem 2 had me thrilled with anticipation as a longtime fan of multiplayer social games. The developers promised a cornucopia of roles, abilities, and game modes that would ensure every match felt fresh and surprising. After putting the game through its paces, I can confidently say it delivers on that potential in spades, with engaging gameplay, thoughtfully designed features, and impressive communication systems working in harmony.
Below I'll walk you through my experiences with Town of Salem 2's gameplay, features, and social attributes, highlighting what works well and where room for improvement remains.
Deceive and Conquer
Town of Salem 2 offers a fun blend of deception, deduction, and strategy akin to games like Among Us and Fortnite's now-defunct Imposters mode. Players must use logic and intuition to uncover villains hiding among town members. The plethora of roles and abilities, along with creative modes like Four Horsemen, provide endless variety to keep matches fresh and thrilling.
However, the game's complexity can make it difficult for new players to grasp. The somewhat random role assignment also risks unbalanced matches at times.
Still, experienced fans of multiplayer social deduction games will find plenty to enjoy in Town of Salem 2's unique gameplay mechanics and abundance of features.
Bewitching Customization
The game offers players unprecedented customization options that enhance an already deep and strategic game. Players can customize not just their character's appearance but also their virtual pet and in-game home, giving matches a unique personal flair.
Scrolls that modify a player's role probabilities and the ability to ban roles or modify game settings in custom lobbies empower players to tailor matches to their particular strategic tastes.
Fans of social deduction games will appreciate Town of Salem 2's robust set of features that multiply the game's strategic possibilities through increased personalization and custom match options. The extensive customization options in particular raise Town of Salem 2 above similar games by empowering players to express their individual play styles and ultimately crafting a gaming experience that feels unique in each round.
Keep Connected
Communication lies at the heart of multiplayer strategy and Town of Salem 2 understands this, outfitting players with an extensive but well-designed chat system. Players can tag other players, roles, and keywords to ensure the right parties are notified of relevant information.
Players also have a free range of movement both within lobbies and as ghosts after death, adding an element of exploration that expands the game's strategic possibilities. This feels even more participative than Among Us infamous spectator mode.
While Town of Salem 2's chat system provides players with a multitude of tagging and keyword options, the lack of voice chat and occasionally chaotic chat stream hold the game's communication somewhat back from realizing its full strategic potential. I couldn't find a way to enable voice chat during my time with the game, but I wouldn't be too surprised if the developers decide to add this feature at a later date.
8.5
Fans of social deduction games will love Town of Salem 2's unique approach to the genre, even if it might feel rather unfair at times.
Pros
Challenging strategic gameplay
A good array of customization features
Well-designed chat system keeps players connected
Cons
Steep learning curve due to the new roles
Lacks voice chat at launch
See Also
Viewing games 1 to 8