World Soccer Winning Eleven 6 International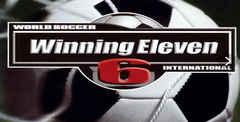 Click the "Install Game" button to initiate the file download and get compact download launcher. Locate the executable file in your local folder and begin the launcher to install your desired game.
For those of you too young to remember the more primitive days of soccer games where every character model's face looked like painted cuboids, Pro Evolution Soccer wasn't always the going title for the series. The game would begin life under the name World Soccer Winning Eleven which would later become the Konami produced FIFA rival that we know today. In this instance, World Soccer Winning Eleven 6 International would be Konami's second bite at the cherry and aim to match the quality of FIFA 2003, the prime soccer game of the time.
This game plays similarly to just about any soccer game on the market for the time period such as FIFA 2003, World Tour Soccer 2003 and This Is Football 2003. However, this would act as a blueprint that would eventually lead to the Pro Evolution Soccer games that we know and love today with a more arcade and gameplay focused approach to football based gaming.
Realism Through Mechanics
What is brutally apparent with this title is that it isn't going to win any awards for its presentation. For this title and a number of PES games that would proceed it, the graphics would look grainy, bleak and often the textures and character models would be laughable. The environments and stadiums were a strong point but overall, it's very clear that FIFA had a clear edge in graphical detail during this era.
However, what detail it misses in terms of visual splendour, the game makes up for in its gameplay mechanics. While FIFA will let you end every game with your pals with at least four goals each usually, this title focuses on a more realistic approach. If you want to score goals, you'll have to work for them. That means being set up tactically, passing with fluidity and working your chances with care to get an end result worth celebrating. You'll find that a lot of games end 1-0 and in all honesty, it's not to the game's detriment. It's just a different approach for a more tactical and methodical player.
Multiple Modes
The player will have access to a mass of options to sink their teeth into when they boot this one up. The modes that are immediately available to the player include a match mode, a league mode, training mode, cup mode and the crowning jewel of this title, the master league mode where you take a ragtag Sunday league level team and grow them into a batch of world-class superstars. What this variety does is creates a game that not only serves as a fun multiplayer experience but also one that you can contently play on your own for hours on end.
A New Dawn
Admittedly, this version of what would become PES is still a little raw and rough around the edges. However, even looking at this game shows the signs of things to come and how PES would briefly usurp the throne of football game supremacy from EA's clutches.
7
You can see why with this methodical and carefully design gameplay plus the unique game modes that urge players to sink hours into their game. It should have been a wake up call for EA but instead, they would invite PES into the conversation for the worlds preferred football title, an opinion that many still hold to this day.
Pros
Varied and fun game modes
Methodical and tactical gameplay
Multiplayer facilities
Cons
Visuals are rough around the edges
Slow build up gameplay will frustrate the less patient players
Download World Soccer Winning Eleven 6 International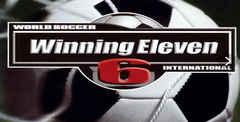 System requirements:
PC compatible
Operating systems: Windows 10/Windows 8/Windows 7/2000/Vista/WinXP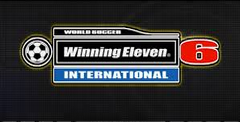 System requirements:
PC compatible
Operating systems: Windows 10/Windows 8/Windows 7/2000/Vista/WinXP
Game Reviews
For a soccer game made in 2002, the universally acclaimed World Soccer: Winning Eleven 6 International (Pro Evolution Soccer 2) holds up as an amusing yet very playable game even by today's standards, and not just because soccer games haven't changed a great deal with time. A surprising improvement from its predecessor, PES 2 offered slightly updated graphics and AI that greatly boosted its playability.
Kick the Ball Immersively
The game's premise is as straightforward as it could ever be. By selecting one of only a handful of options in the streamlined menu, you can choose a team from amongst 54 nations to play in a variety of modes from single matches to entire tournament style leagues. Make your choice based on the team's stats, and it's up to you to fend off against rivals and emerge victorious. The ease of navigation in the title sequence, alongside the controls, animations and overall style within the game play itself were far superior compared to FIFA 2002, which released alongside it that same year. In particular, the variety of controls assigned to different styles of kicks, passes, and tackles, not only accommodate diverse play styles but also make for a tactically interesting game. I found the learning curve steep but enjoyable, and scoring my first goal was a rewarding experience.
Amazingly of its Time
Many things in this game remind you of its age, primarily its heavily clunky and low poly look. The layout and style conjure up a concise idea of what Japanese games were like in the early 2000's. One of the most striking examples is that back when this game was made, Konami didn't have the appropriate licenses to use existing, real world teams. Due to this, they could not use the correct player likenesses or even names. For example, Manchester United was simply known as "Aragon" and renowned soccer legend Ronaldinho was reworked into "Naldorinho". Something I found to be both slightly frustrating and incredibly funny.
A Different Tune
A game's soundtrack can be the one thing that makes it stand out to you more than anything and makes it truly memorable. For this title, Konami did manage to get the licensing to two major Queen tracks, namely "We Will Rock You" and "We Are The Champions". Unfortunately, every other song that is audible throughout the game is hilariously generic; other than the two named songs, the remainder of the soundtrack can also easily be found in a hundred different racing or fighting games of the same year.
Commentary
Throughout the matches, veteran commentators Peter Brackley and Trevor Brooking lend their iconic voices to help sell the feeling of playing in the big leagues. When everything is going fine, it sounds incredible. The delivery stands out as engaging and convincing. However, in spite of the commentators' best efforts, there appear to be issues with the manner in which their comments will trigger in the course of a match. A lot of the lines frequently sound disjointed and out of place, which can occasionally result in the commentators simply talking over each other, causing a strong disconnect in the player's immersion.
8.5
All in all, the game holds up surprisingly well. Whether or not you happen to be a big soccer game fan, it is definitely worth going back to and playing if you're interested in a functional yet amusing nostalgia trip.
Pros
Easy to use and in depth gameplay mechanics
Simple and intuitive menu user interface
Better sound design and ambiance
Cons
Poor commentary system
No official team licenses
Generic music
Playstation 2 Screenshots
Similar Games
Viewing games 1 to 8