Baseball 3D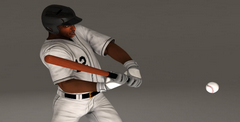 Click the "Install Game" button to initiate the free file download and get compact download launcher. Locate the executable file in your local folder and begin the launcher to install your desired game.
Overview
Have you had enough baseball yet? If the answer is no, then Microsoft might just have the ticket you are looking for in Baseball 3D. As the name implies, this game requires a direct 3D compatible video card and it pays off because you will see some of the finest graphics any baseball game has yet to offer. Are graphics everything? What about gameplay, realism, stats, managing capabilities? This is truly an arcade baseball game with no manage-only modes, so if that's what you're looking for, you won't find it here. In the few weeks I've spent with Baseball 3D, I've grown to both love it and hate it.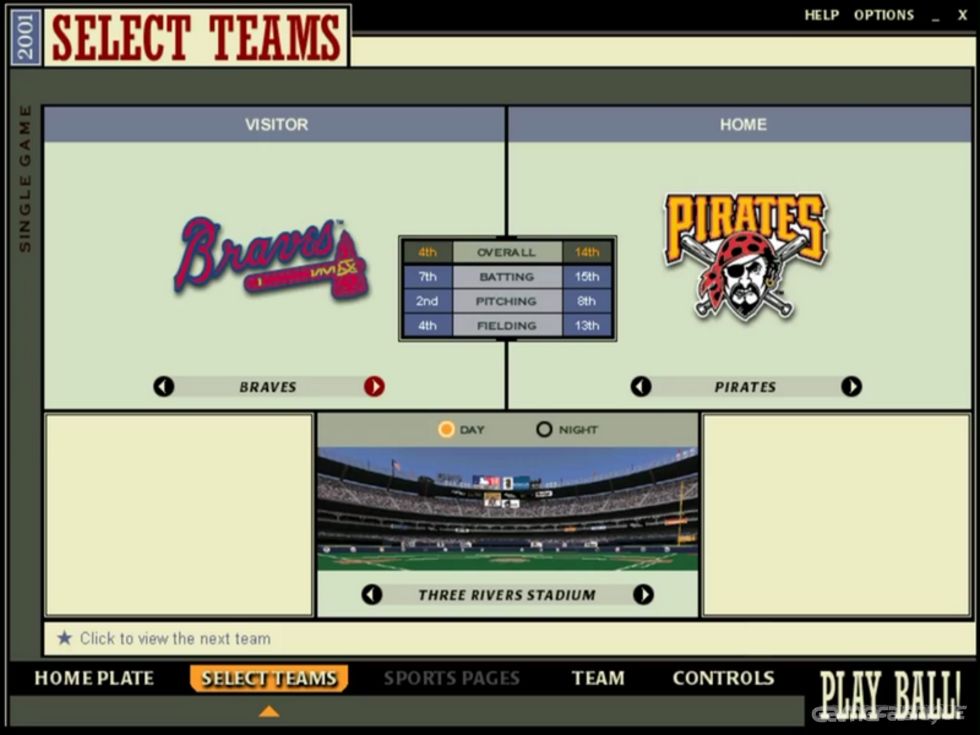 Gameplay, Controls, Interface
From the opening menu, you can select to play a single game, saved game, full season, or begin in the first round of the playoffs. There is a handy General Manager program separate from the game that allows you to edit both player and team attributes and create new players that are not in the free agent pool. There are the usual difficulty settings: Rookie, Veteran, and All-Star. Batting can be set to either basic or advanced. Basic is just a matter of timing your swing to the pitch while advanced allows you to move your batter within the batter's box and aim your swing. You can also have the computer handle base running and/or throwing and fielding. Batters can select the type of swing: normal, power, or contact. Pitchers can choose the pitch and location. Fielding is just a matter of positioning your player in the ball's path. Easier said then done! Game pad reaction time is critical to success. If your reflexes are rusty like mine, you can always turn on the computer assisted fielding and throwing. One game will take a long time to complete. For example, between each pitch, the camera view will switch to one of many different views of the field for a couple seconds; then switch again to another view for a couple seconds before you are ready for the next pitch. The views are amazing indeed, but really add to the time of the game and there is no button to push or game setting to skip the in between pitches views.
Multiplayer
Microsoft and Wizbang are still working on this aspect of the game and are promising a patch within the next few weeks that will add internet play on the Internet Gaming Zone.
Graphics
There is no question this game has the most detailed, true-to-life visuals of any baseball game you can find for your computer. The faces of each player, for the most part, are accurately detailed. Some lesser-known players seem to have a more generic look to their faces but I have no complaints. Having the actual player faces is still a relatively new technology that will only get better. The game also reflects the actual players' batting stance and swing. Player names and numbers are clearly shown on their jerseys. The stadiums are the best of any game out there. Flags wave in the wind and the fountains in Kansas City are all working. The only negative to speak of is the size of the ball. It's almost impossible to see! Whether I was watching a replay of a homer or trying to react to a hard hit grounder, the ball seemed to be no larger than a single pixel! I really hope this problem is addressed in a patch because it adds to the difficulty in fielding.
Audio
Baseball 3D does well in the audio department. There is an upbeat soundtrack playing during startup and on menu screens. You can also hear vendors and various background sounds you would expect at a baseball game. The play by play announcer mostly does a good job. Sometimes he will forget a player's name ("Great play by ...") or after the third out he will inform you there are no outs! Overall, I found myself not being annoyed by the play calling, which is actually a compliment!
System Requirements
Pentium 133 MHz. (166 MHz recommended), 16 MB RAM (32 MB recommended), 4X CD-ROM drive, 45 MB hard drive space, Direct3D compatible video card, mouse (game pad recommended)
Documentation
Don't expect anything more than a CD jewel case manual. There is an extensive online manual that you should be able to print out but I could not get it to print. I've heard of others with the same problem so I hope this problem is addressed in the patch.
Bottom Line
As with many baseball games available, Baseball 3D excels nicely in a few important categories but falls short in others. With auto base running and auto fielding turned off, the game is very difficult. It's more playable and less frustrating with these features turned on, but isn't that missing the point of the reason we play arcade baseball games? If graphics were everything, this would be a no-brainer. But graphics are not everything and unless you have lightning quick reflexes combined with expert game pad abilities, you may become very frustrated with this game. If Microsoft can fix a few things like making the fielding easier and speeding up the time in between pitches, they will have a real winner.
Download Baseball 3D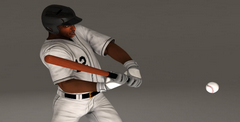 System requirements:
PC compatible
Operating systems: Windows 10/Windows 8/Windows 7/2000/Vista/WinXP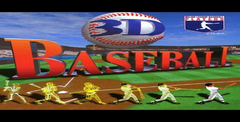 System requirements:
PC compatible
Operating systems: Windows 10/Windows 8/Windows 7/2000/Vista/WinXP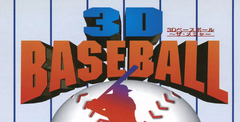 System requirements:
PC compatible
Operating systems: Windows 10/Windows 8/Windows 7/2000/Vista/WinXP
Similar Games
Viewing games 1 to 6