Cities XL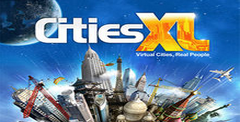 | | |
| --- | --- |
| Platform: | PC |
| Rate this game: | |
Often When You hear about a title made by a small European developer, the temptation is to dismiss it when you've got 20 or so big-budget games cluttering up your desk. But not this time.
For those who are unaware, Cities XL is the first proper attempt to take a city building game to the internet, providing an online multiplayer mode, as well as the traditional single-player, that'll encompass the best features of the genre, plus a whole realm of social networking and co-operation. The game pans out as you'd expect -lay down residential, industrial and commercial zones, along with a veritable bounty of more unusual ones -and watch your city grow.
The biggest difference is in the scale. Each map is huge and will take weeks of dedicated play to fill up. I was shown a "here's one we made earlier" settlement and it was easily as brg as one from any other city builder. The camera zoomed out and it only covered a third of the map. As in Monte Cristo's previous city games (City Life, for example) you can zoom all the way in, watching your citizens go about their daily business.
World Of Cities
Despite the site of Cities XL's play area, it's genuinely easy to start playing. A problem for other city builders is that they can be intimidating when you first start. You have so many demands to fulfil and inaccessible economic and civic screens crop up all over the place, swamping you. Cities XL has all these things, but they are presented in a way that doesn't feel like you're being force-fed a ludicrous amount of stats.
Monte Cristo have worked hard to make the interface as user-friendly as possible. Within seconds I was creating a settlement that impressed those watching, even if my triangular fruit farm drew bemused stares.
The scope is difficult to convey in such a short space, but when I say that its gameplay extension modules (GEMs) system allows Monte Cristo to seamlessly add in whole new Tycoon game-style elements. There are two GEMs included in the full game, at the time of writing: a beach module and a ski resort. The observa/it among you will have seen plenty of ski or beach Tycoon games that will have less material than Cities XL's GEMs. It's like gluing a whole new title onto one that is already huge as it is. You can have numerous cities on the go at once, so don't think you'll have to stick them all on one map. You just need to have the correct terrain and you can build any of the GEM buildings in your existing cities, or you can start a new one.
I've barely scratched the surface, but you can probably tell Cities XL is an exciting prospect. With a Facebookstyle multiplayer section, it could be huge. The question is whether people will take to it, but as there are no real competitors out there (unless Maxis release a SimCity MMO) it wouldn't surprise us if it did.
Caring And Sharing
Send your cities into the world
Cities XL's multiplayer takes the form of an MMO, just with cities to build instead of repetitive and generic monsters to slaughter. Servers will take the form of worlds, where hundreds of people will go to build their cities. Co-operation is the name of the game so if your city has a shortage of workers, you can trade with other players to import them, in exchange for raw materials of your own. Real-world buildings like the Eiffel Tower, the Chrysler Building can also be built, but need so many resources you'll need to work with other people to do so.
We don't know if this style of MMO will catch on, but if it does, Cities XL could be a massive hit.
Download Cities XL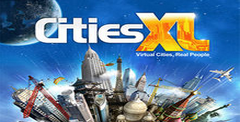 System requirements:
PC compatible
Operating systems: Windows 10/Windows 8/Windows 7/2000/Vista/WinXP