Digimon Survive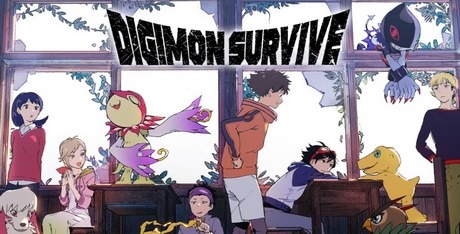 Download Digimon Survive and team up with your Digimon partners in a battle for survival! Explore a mysterious world, make crucial decisions, and evolve your Digimon to overcome challenges. Will you be able to survive and return home? Play now!
The year 2020 took a heavy toll on a number of industries and new events and video game development was hardly immune from such impacts. The entire world has been a bit on hold due to coronavirus, and although some businesses thrived (retail, online shopping, etc.), others suffered greatly since they were neither deemed essential nor could they be operated effectively solely through online meetings. Numerous games saw a halt in development and few new games were released in 2020 as a result.
One of the games that is still awaiting its release is Digimon Survive, a promising and new tactical RPG that was set to revolutionize the world of Digimon itself. This was not the first delay the game had seen – it was originally slated to hit stores in 2019 before being pushed for undisclosed reasons. Game producer Kazumasa Habu noted in a press release: "We had originally planned to launch Digimon Survive in 2020, but current world events have shifted our development timing and we have made the difficult decision to push Digimon Survive's launch to 2021."
Accordingly, for the time being, this review will go over the speculative details of the game and ultimately what can be expected from its release.
Unexpected Adventure
Survive will be released as an entirely new series that stands alone from other entries. In it, you'll be able to assume the role of Takuma Momozuka and a group of friends on spring break at a camp focused on historical research of the region. Though each game is focused on training and maintaining your team of Digimon, Survive sees these protagonists sent to another world where they must rely on their wit, strength, and cunning in order to make it out alive.
Of course, this will be done with the help of the roster of 100 Digimon slated to be in this title. For a Digimon game, this is a slightly smaller number to choose from, however, the other gameplay elements appear to offer a different experience entirely than previous games have.
Survive
One of the most prominent aspects of Survive is that the story will have various endings, choices, and methods of story progression that will constantly impact the flow of the game. Like many other games today, choices will play a large role in how your game plays out and it can have some serious impacts – even leading to the deaths of some characters if you chose 'poorly'. I'm looking forward to seeing how well this system is implemented – games like Life is Strange or Detroit: Become Human were both able to capture the meaningfulness of each choice.
Others, like Mass Effect 3 (which pains me to say since everything up til the very end actually was meaningful, a lot of choices from the first game appeared in 3) were a bit lackluster when it came to the actual end.
Bottom Line
Only time will tell, but the story and development path for this title looks promising and seems like it will have some impactful stories to tell.
8
While we're still waiting for a full release, the game looks promising so far and should prove to be a milestone in the Digimon series.
Download Digimon Survive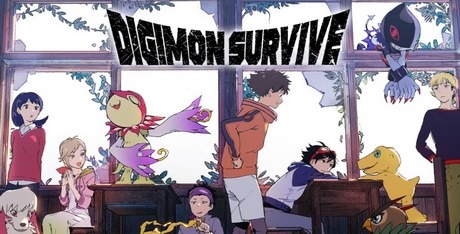 System requirements:
PC compatible
Operating systems: Windows 10/Windows 8/Windows 7/2000/Vista/WinXP
Game Reviews
Digimon Survive is a visual novel with turn-based strategy elements, where the player will interact with his own monster (Digimon) and fight.
Plot
Digimon Survive tells the story of eight teenagers led by Takuma Momozuka. The boys find themselves in a digital world and start saving the world. The area around is teeming with Digimon, wild and domestic monsters with superpowers. Survival is the player's main objective.
Gameplay
Digimon battles take place on a rock-paper-scissors basis. Two opponents take turns in combat choosing a monster's abilities. Position advantage plays a big role. A monster deals far more damage if it attacks an enemy from the side or back. The advantage also comes from height - the higher the player is positioned, the more convenient it is to attack.
In addition to combat in Digimon Survive, you can also talk. There are three different types of conversational interactions:
Interactions that affect your karma
Proximity interactions with other characters. These give bonuses during combat - healing or extra damage
Story interactions that advance the story
Three strands in which karma can flow: morality, anger, and harmony. Three endings are available for each of the three types of karma.
The gameplay consists of segments:
The exploration stage is exploration of the world. You need to talk to certain people, find certain objects, or go to a certain place
Optional quests.
Free action, not tied to the story
Details
The quality of the graphics and translation of the game are good, but there are a significant number of things that could be improved. For example, the mouth movements of the characters are monotonous.
8
Digimon Survive is the game fans have been waiting for a long time. A good story holds the attention, sometimes unexpected surprises are revealed. The combat system isn't too deep, which makes you feel a little disappointed. Cool graphics, skillful presentation, and a beautiful soundtrack do the trick. Recommended to fans of Xenoblade Chronicles 3.
Similar Games
Viewing games 1 to 12