Ed-0: Zombie Uprising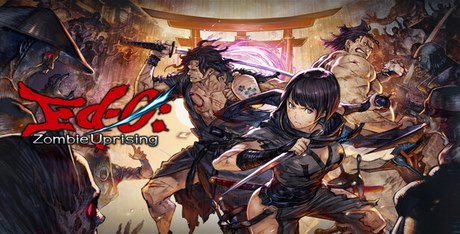 Click the "Install Game" button to initiate the file download and get compact download launcher. Locate the executable file in your local folder and begin the launcher to install your desired game.
I have to say that I really do like the idea of what Ed-0: Zombie Uprising is trying to do. This is an early access game so that is something to keep in mind as you read this review. However, I think that there is something in this game that could be fantastic. I am not saying it is bad at all, heck it is actually showing a great deal of promise. However, I do think that as it moves along development many of the kinks and issues that people are having will be ironed out.
The Three Japanese Amigos!
The setting of Ed-0: Zombie Uprising is Edo era Japan… which if I am being honest, I had no idea was a thing until I played this game, or I had not heard it referred to as that. There is a zombie invasion and three Japanese warriors are going to try and fight it off. What is neat is that the three characters are classic Japanese warriors, there is a samurai, a sumo wrestler, and a ninja. I have only played as the samurai so far, but I am sure I must be close to unlocking the other two.
One Horde At A Time
Ed-0: Zombie Uprising features randomly generated dungeons and zombie hordes so no two playthroughs will be the same. You have to fight off hordes of zombies at a time and the game can be very challenging. You have a light attack that can be used to dish out a quick combo, but it does not do a ton of damage. You have a heavy attack and you can jump and attack as well. Strategy is added to the game via parrying and rolling out of the way, it plays kind of like games such as Nioh and The Warriors series of games. The fighting at the moment can be a bit tricky thanks to unbalanced AI and these annoying as hell traps that seem impossible to avoid… that or I just suck!
Powering Up
While I have only played as the samurai so far, Ed-0: Zombie Uprising does have two other characters that you can eventually play as. The fighting in the game is made better thanks to scrolls that you can collect which will give you new abilities. These can be further upgraded by finding more scrolls. You can also get various buffs that you can equip to give you power-ups and other benefits for a run.
Classic Japan
I may be wrong here, but it feels like we have had a lot of games with an ancient Japanese setting over the last couple of years. Hey, I am not complaining as it is a style that I really like. However, putting a zombie spin on it does make Ed-0: Zombie Uprising stand out. Visually the game is not amazing, if I am being honest it looks like a late in life PS3 game, but I do love the zombie designs and the whole hell comes to ancient Japan thing it has going on is pretty cool.
7.5
Even though the game has just been released into early access (well as I write this, perhaps not by the time you read this) I do not want to be too harsh on it. I feel that Ed-0: Zombie Uprising has a ton of potential and even in this early stage, which if I am being honest does kind of feel like an extended demo, I have had a lot of fun with it. Give the trailer a watch and if you think that it looks interesting give it a try, but you may be better off waiting until it gets its first big update.
Pros:
I am loving the zombies in ancient Japan setting of the game
There are three characters to play as
I found the combat system to be pretty fun
Each run is going to be randomized so you never know what to expect
Cons:
The game at the moment kind of feels a bit clunky in nearly every regard
I swear that some of the traps are unavoidable and feel cheap and frustrating as hell!
Download Ed-0: Zombie Uprising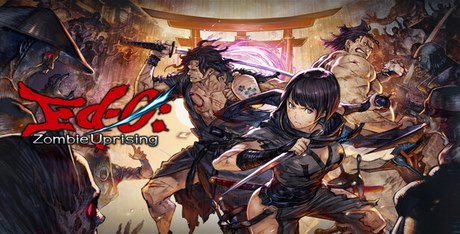 System requirements:
PC compatible
Operating systems: Windows 10/Windows 8/Windows 7/2000/Vista/WinXP
Similar Games
Viewing games 1 to 8