Enemy Zero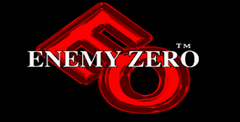 Click the "Install Game" button to initiate the file download and get compact download launcher. Locate the executable file in your local folder and begin the launcher to install your desired game.
Enemy Zero is a peculiar game, and it was released on a peculiar platform to compliment that. Being a Sega Saturn exclusive on release, Enemy Zero is a horror first person survival game with a large emphasis on puzzle solving and narrative based gameplay. It was developed by a small studio with big ambitions called Warp, previously known for a game called D, which was more of a point and click adventure but in the same line as Enemy Zero, just with a different gameplay loop.
Enemy Zero is a curious game when it comes to the atmosphere and tone of the game, as it does not resemble games of that era, usually they would be bright games with a focus on pure fun and entertainment factor, not to say Enemy Zero wasn't either of those things, it just had a different goal, its goal was to intrigue and scare, rather than be an enjoyable experience.
Wake Up, Get to Work
The game's art style resembles games from a more modern era of science fiction horror games; the first thing that comes to mind is Alien Isolation and the psychological horror game SOMA. The games have a similar focus on being isolated against enemies that are unpredictable and scattered. While in Alien there is one Alien that chases you throughout the game, in Enemy Zero there are multiple, with the catch being that they are invisible.
The whole eerie and dark atmosphere akin to modern games is enhanced with a truly haunting score that is often times more sombre and melancholic than it is terrifying, but when it is terrifying, it serves its purpose quite truthfully.
Unseen, but Not Unheard
Enemy Zero's main plot can be summarized as; Laura, a young space engineer wakes up from a cryogenic sleep in Space Ship called the Aki, upon waking she finds that her entire crew has been slaughtered by an invisible force of alien species. Immediately you are intrigued, how would you fight an enemy that you cannot see? If they are truly invisible, what chance do you have against this unpredictable force? Kenji Eno, the game's lead designer had something else in mind.
Enemy Zero is one of the very first times we've seen a game implement a noise system to make the players aware of threats closing in on their position, the game has a sound cue with a tune that grows louder and lower based on how close in proximity you are to the invisible creatures. Being a first person puzzle solving game, you don't have many options to go full out Ripley in the second Aliens movie, but you do have a gun, and once they are close you have a small window to shoot them down, but if you miss, it results in an instant game over screen.
The only downside to this game is; the arbitrary puzzles that are not very interesting nor hard to do, perhaps at the time of release it wouldn't have been that big of an issue, but now it seems like quite a redundant feature to include in a game that has other things going good for it.
Fear of the Melancholy
Being a game released in the mid-90s, it wasn't unheard of for games to be story-centric, but Enemy Zero did something much more different than most games would, with a plot and story resembling way more to a Hollywood horror film than any game at the time, the narrative was infused into the game's veins from the very start.
The story isolates you in a large spaceship by yourself for majority of the game, the gameplay forcing you to push through for the story that you are so intrigued in, a soundtrack that evokes all of the emotions you feel as you progress through the game and its story.
8
Only critique that could be found is in the game's puzzle system which resembles a more modern style backtracking system of puzzle solving but it doesn't really do it well in comparison to other things that it really did do well, with some design flaws and game breaking glitches regarding the sound and movement, and also the shooting mechanics in the game, it brings down the experience a little bit but not too much.
Pros
Dark and eerie art style
Difficult but very rewarding gameplay
Haunting and melancholic soundtrack
Well designed, written and acted narrative
Cons
Poor puzzle solving system
Many sound flaws and game breaking glitches that somewhat stall the experience
Download Enemy Zero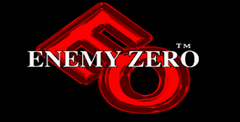 System requirements:
PC compatible
Operating systems: Windows 10/Windows 8/Windows 7/2000/Vista/WinXP
Similar Games
Viewing games 1 to 8