Hello Kitty: Roller Rescue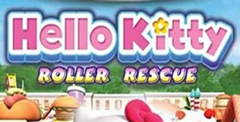 Download Hello Kitty: Roller Rescue and join Hello Kitty on a roller-skating adventure! Race through colorful levels, solve charming puzzles, and help Hello Kitty save the day. The fun is just beginning – play now!
When you look at the sweet, cute little face of Kitty White, you would hardly think of her as the face of a 3D fighter. In Hello Kitty: Roller Rescue however, you will be whipping out your wand to do just that. This game designed exclusively for girls 10 years and under by the developer is filled with action, and a rather surprising plot. Where most people would expect Kitty White to be having bake offs or catching butterflies, in this game she is actually fending off an alien invasion that could spell doom for planet Earth. This exciting action adventure includes everything from platform jumping and puzzles to full on action sequences.
This isn't normally the direction games aimed at young girls go, but it works for this game. Far from your typical Barbie adventure or Disney Princess saga, this game is a lot closer to Legend of Zelda or Super Mario Sunshine. Just mix in the cute cats and you have got an idea of what the game play is like.
Unlock Coins to get Cute Outfits
As you smack your way through each level with your magic wand, you can collect coins that can be used to unlock new outfits for your character. There are a ton of these outfits, and they are all very cute—but purely cosmetic. You can also use these coins to unlock cut scenes, profiles for every single character in the game, and more. There are no weapon upgrades for your cute little kitty, so you will have to rely on savvy to get through those levels.
Roller skates make for a slippery ride
Kitty White and her friends are in roller skates for this rescue mission, and that means they do not stop on a dime. This can make doing platform jumping a little hard, but also a lot of fun. If your child gets easily frustrated, they may find the slipping and sliding more angering than fun.
Camera angles can also make this tricky, as your view can be blocked depending on where you are in the game or what you are trying to do. This does not really stop the game from being fun and is a very minor issue.
This game is exclusively designed for girls aged 6-10. A boy or adult may find the game dull or repetitive. For the age and gender this game is designed for, it is a huge amount of fun. Most girl's games focus on playing dress up or helping others—in a passive way.
7
Hello Kitty: Roller Rescue lets girls do what they love, while also freeing them up to have marvelous adventures too. This is a wonderful game for an adventurous girl who wants to beat up bad guys, defend the world, and look cute in a dress too.
Pros:
Lots of unlockable content
A refreshing adventure for girls
Variety of gameplay
Cons:
Hard to move in roller skates
Camera angles make it hard to see
Download Hello Kitty: Roller Rescue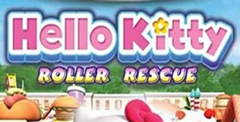 System requirements:
PC compatible
Operating systems: Windows 10/Windows 8/Windows 7/2000/Vista/WinXP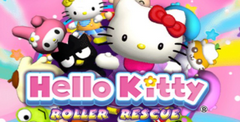 System requirements:
PC compatible
Operating systems: Windows 10/Windows 8/Windows 7/2000/Vista/WinXP
Playstation 2 Screenshots
See Also
Viewing games 1 to 8