Hot Wheels World Race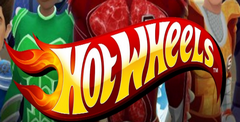 Click the "Install Game" button to initiate the free file download and get compact download launcher. Locate the executable file in your local folder and begin the launcher to install your desired game.
Like Lego before it, the 35-year-old Hot Wheels franchise has had to adapt to changes in the toy market and 'go digital' in recent times, unashamedly rebranding the classic Micro Machines as its own for an opening assault on the PC market.
Carefully avoiding cliches about this latest offering being another kids' game (a common excuse for plain crap games), we were actually thrilled to see Climax (yes, the same Climax behind the solid MotoGP) offering support for DX9 special effects. At last, something to get that GeForceFX sweating.
And what a celebration of colour and light this is. Incandescent reds, greens and blues emanate from the screen, lending a Wipeout/F-Zero-like feel to the 15-plus futuristic courses. Hurrah! Let's all group-hug DX9 and its pixel-trickery, and banish for ever those turd nlike browns and greens we've suffered for so many years.
Admittedly, the game is aimed at a young audience, and as such, it's all too easy to win. The catch-up system favours the stragglers at the back, so it definitely won't appeal to Grand Prix 4 buffs who pore over postrace aerodynamics data. Simply pick up rings to fill the nitro boost meter, then use the turbo to make impossible stunt jumps through space. The tracks offer bags of fun, with loop-the-loops, head-spinning inverted sections and plentiful short cuts.
If you were part of the original Hot Wheels toy revolution, you'll enjoy playing with 15 cars from the authentic Highway 35 anniversary collection. It may be easy, but it's good clean fun too.
Download Hot Wheels World Race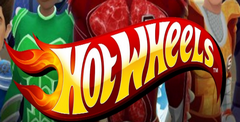 System requirements:
PC compatible
Operating systems: Windows 10/Windows 8/Windows 7/2000/Vista/WinXP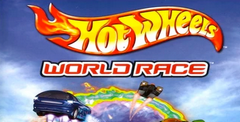 System requirements:
PC compatible
Operating systems: Windows 10/Windows 8/Windows 7/2000/Vista/WinXP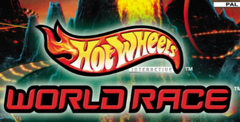 System requirements:
PC compatible
Operating systems: Windows 10/Windows 8/Windows 7/2000/Vista/WinXP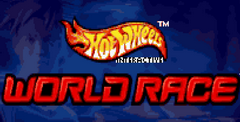 System requirements:
PC compatible
Operating systems: Windows 10/Windows 8/Windows 7/2000/Vista/WinXP
Game Reviews
With the discovery of an ancient race called the Accelerons (cute), Professor Peter Tezla finds that a series of inter-dimensional-race-tracks are all around us. Building specially designed vehicles to drive, the professor invites the world's foremost drivers to compete in a winner take all race to decide once and for all, which is the best.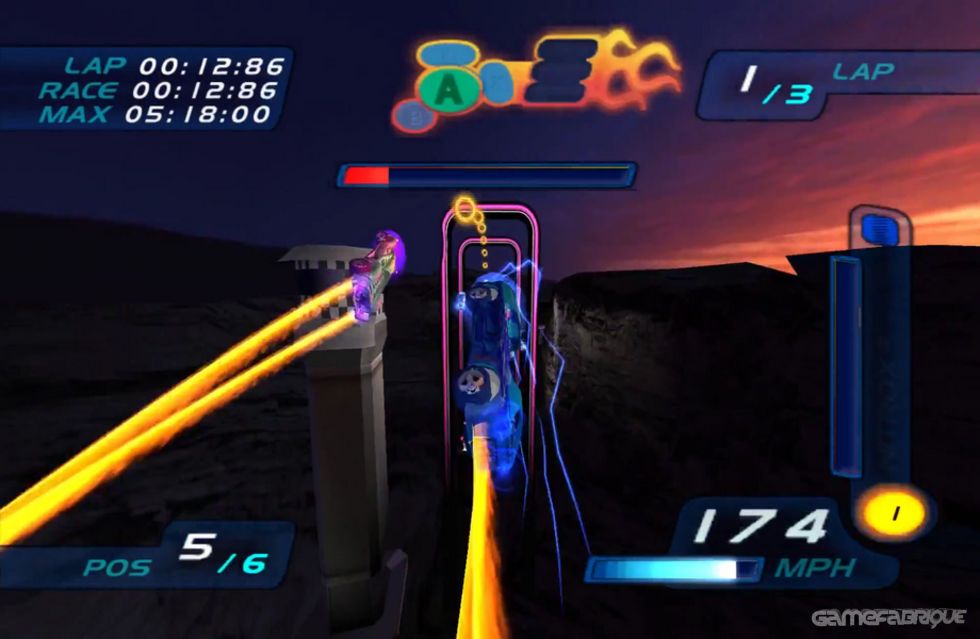 Hot Wheels World race combines top speed racing with a futuristic twist that allows players to see if they are the best drivers in the world. While simplistic in its presentation, World Race does have some nifty visuals. The game demonstrates an arcade quality that makes the player feel as if they are in the hot wheels cartoon that the game is based on. The graphics are child friendly and permeate the screen with the bright colors and the 'awesome' looking vehicles that are available to drive.
On more then one occasion I thought that a scenario was a little too juvenile, but then remembered the game's target audience was a younger crowd and they would not feel the same. Not to be left out are the tracks themselves which defy the laws of physics and reality as impossible turns are blended with corkscrew sprints and 90 degree drop-offs that would give even the most veteran of roller coaster riders the fits.
Disappointingly is the audio, which has but a few decent sounds coming out of the cars. Otherwise the whole thing felt rather hollow. The soundtrack is merely decent with the band Smashmouth providing a single song.
The game does offer a couple of variations in terms of gameplay. Gamers can choose to race a single race, using any cars that have been unlocked or play in a multiplayer match with up to three other racers. You can race either split screen two ways or split four ways. Lastly is the League race, where a single player works their way through the game's actual competition where players vie for points in a tournament style setup. Finishing in the top three unlocks other vehicles and characters.
All in all, Hot Wheels world race is a good family game. Younger players will have an easy go at it. Parents will be happy with the non-violent feel to the game and decent graphics and good gameplay make for an enjoyable experience.
In Hot Wheels: World Race, I find shades of a game I enjoyed thoroughly, mixed with elements that I could not abide. The game that Hot Wheels emulates is Rumble Racing, one of my favorite old budget titles. Unfortunately, Hot Wheels comes across as a simple racing game, with no complex maneuvering or extremely intelligent AI, mixed with a trick system that's difficult to use and relatively boring.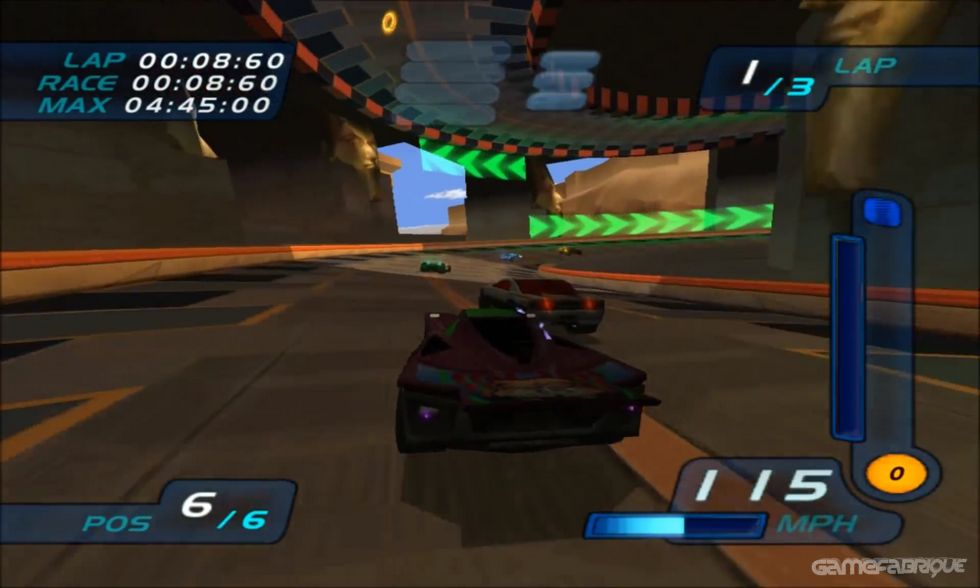 I suppose the first and most important thing to keep in mind is that this game seems to have been marketed directly at the kids. Flashy colors, weird looking cars, and a race track that could only be seen as one giant Hot Wheels track mean that this game not only stays true to it's roots, but also successfully markets the right 'feel' I'd expect from such a game.
However, that doesn't mean that all is well in the land of the Hot Wheels World Race. I found this title to be very short and repetitive, with a very easy series of single player tournaments, and only fifteen different tracks to race on. Added to the fact that the multiplayer is relatively uncompetitive thanks to a new gameplay feature, and I think this game bets a little too much on the short attention span of its players. While I might forgive that in a much less expensive title, this game still retails for near normal prices, a fact that startled me coming from THQ.
World Race also features a system that dynamically adjusts the speed of other racers so that you're never more than six seconds behind or so. This, more than anything else, kneecaps this game's sense of fun, as it blows competitiveness out of the water. Sure, you can take the lead easy, but one screw up near the end of a race, and you're just as likely to be put back to 6th. The tracks themselves are prohibitively small, so you don't get the wide open free ranging feel of Rumble Racing. If this game had incorporated more than just surface elements from that game, it would have been much better.
See Also
Viewing games 1 to 29