See also:
Dragon Ball Z: Hyper Dimension

Based on anime. One and two player modes, 11 greatest heroes (Vegita, Piccolo and San Goku), numerous levels, fights...

Power Instinct

The Power Instinct series is renowned for its more humorous take on fighting games, its music and its often-weird...
Get ready for the fight of your life... 14 selectable fighters, including 8 new characters, 2 new bosses and 1 new fighter hidden within the game! Watch out for this dude. 32 Megs - the most ever for a Mortal Kombat game! Image memory increased by 33% for awesome graphic resolution. 12 new 3D-rendered moving backgrounds to keep you jumping! Secret portals that allow you to smash up and down into different backgrounds for the ultimate bi-level battlefield! Intense, live-action, fully-digitized fight sequences for the most realistic action you've ever encountered!
Discussion

5
See also:
Cosmic Carnage 32X

What kind of un-be-leev-ably ugly monster is this? Chunks of armor fly off as you pound its body. This beefed-up,...
Nothing, nothing can prepare you! All the fierce kombatants of the #1 arcade smash gather for Mortal Kombat II, a battle to defeat the shape-shifting demon Shang Tsung and his ruthless master, Shao Kahn. Brutal special moves, Friendships, Babalities, hidden surprises, crushing combos and outrageous finishing moves - ALL yours to kommand. Let the Kombat kontinue.
Discussion

5


See also:
Fatal Fury

Are you tough enough for the ultimate fighting challenge? Only the toughest and meanest will survive the King of...

Fatal Fury 2

The three lone wolves return to clash with new opponents in the "Sultan of Slugs" Battle Royale. After a year in...
Prepare yourself! The #1 arcade hit is here: from Sub-Zero, Rayden and the rest of the Kombat Warriors to the grueling endurance and intense mirror matches! Execute bone-shattering combos and awesome finishing moves! Defeat the half-human dragon Goro, and destroy the shape-changing Shang Tsung to become the Supreme Mortal Kombat Warrior!
Discussion

20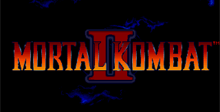 Rip into the real arcade action that 32 megs of high-speed 32 bit processing can deliever! Trade-up to faster game play, realistic character animation, state-of-the-art graphics and the bone-crunching music and sound F/X of the arcade smash -- from..
Discussion

9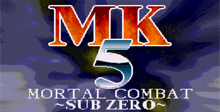 It's a single-player game, where you play as Sub-Zero, passing lots of foes and traps.
Discussion

2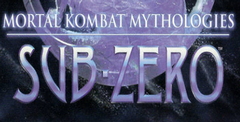 MK Mythologies: Sub-Zero for some time now, and the game is exactly what was described--more or less an MK side-scroller.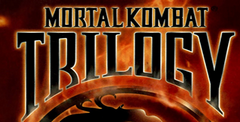 MK Trilogy is a compilation of all three MK games, including all of the characters, into one CD.