MX Bikes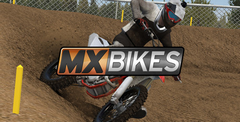 Download MX Bikes and experience the adrenaline rush of motocross racing! Customize your ride, master daring stunts, and compete against riders from around the world. Are you ready to conquer the dirt? Play now!
When you think of motocross games, what's the first thing that comes to mind? Flat racing, dull environments, lack of personality? There have been plenty of biking games that feature all those undesirable traits. MX Bikes enters the fray to break that cycle and deliver a player-driven motocross experience that thrills fans of the genre just as much new ones.
MX Bikes is still in early access, but it's shaping up to be quite the motocross experience. It's easy to copy and paste mechanics in the racing genre and shake up the visuals to call it your own. That's not what's happening here, though. MX Bikes is an experience being built from the ground up. Players are already appreciating that level of dedication, but how so?
Hello, Moto
Well, MX Bikes isn't the most creative title in the world. But does it really need to be? It strips all that marketing flair behind the name to deliver a straight-to-the-point motocross experience. That's the dead aim of this game, and in its early access journey, it seems to have already hit that target.
What's slightly different about MX Bikes is it breaks the mold of traditional racing genre gameplay. There is no career mode or any races against AI. It's a purely player-driven environment. All races you will compete and play against live players in a compelling, realistic physics engine. There's an underlying genius to those minimalistic mechanics. It basically provides thrills meaning that no races are ever the same.
The visuals in MX Bikes certainly aren't the priority. You will feel that the aesthetic and environmental content lacks in many areas. Still, that aspect is ditched in favor of more accessible, polished gameplay. The developers have indefinitely accomplished that target, with every race featuring terrain challenges, bike management skills, and race strategies. Not to mention, it's open-source, so players can integrate their own game ideas.
MX Bikes is a simple concept met with wildly popular approval. For once, there's no faff or branding behind a motocross game. It's a title simply dedicated to those who enjoy the sport and make it their own. The brilliance is in its attractiveness to audiences who aren't particularly intrigued by the racing genre, too.
Yield the Power of MX
People like myself have very little interest in the racing genre, mainly because of the rinse and repeat mechanics that have become prominent over the years. MX Bikes offers a fresh approach by gutting what a racing game thinks it should have and leaving ideas solely in the players' hands. The creativity sees no boundaries, and gameplay can be as extensive as you like.
9
MX Bikes feels like the Minecraft of racing. When it comes to shaping your experience, the world is yours, and you're not going to be told how to play the game. Better yet, you're not going to have to face up to any publisher branding that's more cringing often than not. Well done, MX Bikes. You've broken the racing mold.
Round-Up - Pros & Cons
Pros:
A very focused, creative motocross experience
Competitive gameplay brings hours of entertainment
Open source to incorporate player-made material
Cons:
Visuals detract from the immersion factor
Download MX Bikes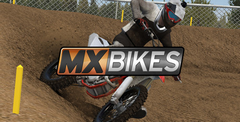 System requirements:
PC compatible
Operating systems: Windows 10/Windows 8/Windows 7/2000/Vista/WinXP
Similar Games
Viewing games 1 to 9