Oceanhorn 2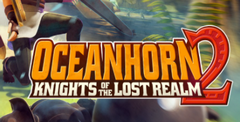 Click the "Install Game" button to initiate the free file download and get compact download launcher. Locate the executable file in your local folder and begin the launcher to install your desired game.
Heavily inspired by one of the leading franchises in dungeon-crawling adventure games, Oceanhorn 2 improves virtually every aspect of its prequel. Everything from the game's charming visuals to its grand sense of adventure makes it feel like a complete home console experience, even if the developers had portability in mind when designing Oceanhorn 2.
As we mentioned previously, it's evident that the Oceanhorn series is clearly inspired by the Zelda games. However, thanks to the efforts by developers Cornfox & Brothers Ltd., these references never feel like outright plagiarism, helping the game stands on its own two feet as a pretty good adventure game.
New perspectives
In recent years, we've seen how mobile games become nearly indistinguishable from triple-A console titles. Oceanhorn 2 continues this trend with its epic scale and solid gameplay. Its prequel, the original Oceanhorn, was a top-down adventure game, that while charming, still had the usual limitations that can be expected in mobile gaming.
However, Oceanhorn 2 is an evolution of the formula, now featuring an explorable, more interactive world and a traditional third-person point of view. That said, it's almost impossible to talk about Oceanhorn without mentioning its clear nods to the Zelda series.
While the first game seemed like a love letter to the earliest Zelda games, Oceanhorn 2 is more than a bit inspired by the popularity of The Legend of Zelda: Breath of the Wild. From the art style to the not-so-great combat, one can't help but feel like the developers envisioned this game as a "Breath of the Wild lite."
Thankfully, Oceanhorn 2 manages to keep being its own thing thanks to the game's unique setting that combines technology with classic fantasy tropes. Even though exploration can feel a bit shallow sometimes, the world of Oceanhorn 2 still manages to be interesting enough to immerse yourself in its characters and lore.
A gorgeous world
The game takes place in a world called Gaia, and this land is one of the game's many redeeming factors. Chockfull of attention to detail, this beautiful world is a true testament to the advances of mobile gaming.
The graphics look impressive here, with soft shadows and global illumination looking just as pretty as they do in most console games. Additionally, the game features some seriously good-looking water physics, making it look even more gorgeous than it already was.
Besides the visuals, sound design is also a big plus for Oceanhorn 2. Featuring some solid voice acting throughout the game and interesting ambient sounds for the world of Gaia, this game offers a superb audio experience.
How unique is it?
At the end of the day, Oceanhorn 2 does very little to distance itself from its main source of inspiration, and that can be a problem for some players. While the game certainly feels like a unique experience, players familiar with games like The Legend of Zelda: The Wind Waker or The Legend of Zelda: Ocarina of Time will be able to notice just how blatant Oceanhorn 2 can be with its inspirations.
However, if you have never played a Zelda game before, or simply want an alternative adventure game that has nothing to do with Link or the kingdom of Hyrule, then this game might be for you.
7
Oceanhorn 2 might be a tad derivative, but its unique aspects and superb technical prowess turn it into a great game of its own. Its stellar presentation and solid gameplay will leave you wanting more, especially if you can overlook its tendency to copy other games.
Pros:
Great voice acting
Impressive visuals
Entertaining puzzles
Cons:
Lacks originality
Combat controls can feel unwieldy
Download Oceanhorn 2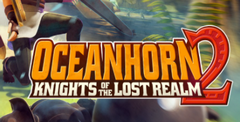 System requirements:
PC compatible
Operating systems: Windows 10/Windows 8/Windows 7/2000/Vista/WinXP
Similar Games
Viewing games 1 to 8