Silent Hunter 4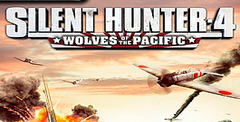 Asked With Sneaking into a Japanese harbour and photographing the ships docked therein, I give the order to dive and rig for silent running. We're deep in enemy waters with Japanese aircraft and warships crisscrossing above us.
I can hear them on the hydrophone: the deep, muted, rhythmic thumping of huge engines all around.
As we near the harbour, as battery power wanes and the shallows approach, we surface to periscope depth and I take a look around. My timing couldn't have been worse: a destroyer bearing down, unwittingly about to ram us at full speed. Swearing loudly, we dive once again, though the panicked submersion appears to have drawn attention and a single sound fills me with dread: ping.
Like the motion tracker in Aliens, the heartbeat-mimicking sonar becomes the rhythm of my fear. Another ping, and another, closer, faster. The destroyer knows we're here, and it's looking for us, and others on the surface have joined the search. The hydrophone roars with the sound of four destroyers as they enter a search pattern, circling above like the sharks we were meant to be. And then comes the rumbling of large barrel-like objects crashing into the water and sinking towards us. I swear, loudly, as the depth charges explode, though we narrowly avoid any damage. For lack of a better idea, I make for the harbour, rising again to periscope depth for fear of tearing my keel apart on the rocks below.
The destroyers chase after us, charging towards us and, laughably, straight into the harbour. Two of them slow in time, but the other two keep on going, scraping past us with a metallic shriek, and slowly but surely ramming headfirst into the docks.
"Yeah bitches!" I shout at my foes. Sean Connery would be proud.
Download Silent Hunter 4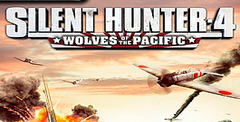 System requirements:
PC compatible
Operating systems: Windows 10/Windows 8/Windows 7/2000/Vista/WinXP
Similar Games
Viewing games 1 to 5