Super Bomberman 2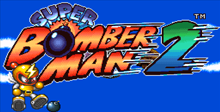 Click the "Install Game" button to initiate the free file download and get compact download launcher. Locate the executable file in your local folder and begin the launcher to install your desired game.
Super Bomberman 2 is the sequel to the popular maze-based action game starring an explosively adorable hero. In the game, players control Bomberman, a little character who can lay down bombs to destroy obstacles and enemies. The goal is to navigate through a series of maze-like levels and defeat the other Bombermen.
This sequel builds upon the base of Super Bomberman in new and exciting ways. Super Bomberman 2 offers multiplayer battle modes supporting up to four players, as well as 100 single-player levels to fight through. For a game centered around blowing things up, Super Bomberman 2 provides loads of zany fun that both kids and adults can enjoy.
Blasting Through the Stages
The single-player adventure mode provides hours of entertainment with its 5 unique worlds. The levels gradually increase in difficulty, introducing new enemies and obstacles at a steady pace to keep things interesting. While the gameplay remains simple, there are enough twists and turns in the level designs to keep players on their toes.
The mix of puzzle-solving and action makes progressing through the levels highly satisfying. Compared to the barebones single-player mode of the first Bomberman, Super Bomberman 2 is a massive improvement.
Chaotic Multiplayer Action
Where Super Bomberman 2 really shines is in its multiplayer battle mode. Up to four players can compete on a single screen, frantically trying to outwit and outlast each other. Players can choose from a variety of arena styles, including some modeled after levels from the single-player mode. Power-ups like the ability to lay more bombs, increase your speed, or kick bombs across the screen add an element of randomness and chaos.
The multiplayer delivers nonstop fun that is perfect for competing with friends and family. Few multiplayer games of the era could match the frantic, addictive experience of Super Bomberman 2's battle mode. While I found the story mode a bit disappointing, the multiplayer component more than makes up for any of the game's possible flaws.
Standing Tall
Though Super Bomberman 2 was released in 1994, the gameplay still holds up remarkably well today. The combination of simple controls, zany graphics, and riotous multiplayer makes it a timeless party classic that nostalgic gamers will fondly remember. While the Bomberman series continued for decades after this sequel, Super Bomberman 2 remains a high point that still compares favorably to modern multiplayer party games.
Even now, games like Super Bomberman R try to keep the spirit of the series going for a new generation of players. Still, even if it might lack the modern polish of some other games, Super Bomberman 2 stands the test of time graciously, proving that you can perfect a formula very early in a franchise's history.
9.5
Super Bomberman 2 is one of the best entries in the legendary Bomberman saga. While its single-player mode leaves a bit to be desired, the same can't be said of its amazing multiplayer mode.
Pros
Absolutely amazing multiplayer mode
Charming pixel art
Catchy soundtrack
Cons
The main story mode is a bit underwhelming
Download Super Bomberman 2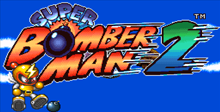 System requirements:
PC compatible
Operating systems: Windows 10/Windows 8/Windows 7/2000/Vista/WinXP
Pentium II (or equivalent) 266MHz (500MHz recommended), RAM: 64MB (128MB recommended), DirectX v8.0a or later must be installed
Game Reviews
Machine: SNES
Manufacturer: Nintendo of America.
If you like big explosions, lots of levels, and the idea of being able to blow three of your friends up, then this is the game for you! The simplicity of play, coupled with eye-popping graphics, makes this a must have! Get this now, and have a blast!
Manufacturer: HUDSON SOFT
# of players: 1 TO 4
Difficulty: MODERATE
Available: OCTOBER 1994
No. of Levels: 12
Theme: ACT/ADV
Just when you thought your friends could go home ... the sequel to the ultimate party game Super Bomberman is here!
Featuring all new techniques and power-ups, not to mention a larger playing field, Bomberman 2 is everything the first one was and more! There are tons of cool new features like the ability to pick up your own bombs and toss them over walls and other bombs, and turning your bombs into rubber so they can bounce off walls or other bombs when you kick your bombs into them. Returning power-ups are the already mentioned kick ability and the detonator.
Invite your friends over and get ready for some serious bombing. There are 10 new battlefields, some with warps, conveyor belts, and underground tunnels. There is even a cool Tag Mode for two-on-two team competition. Happy bombing!
Theme: Action
Release: April/May '94
Hudson's super hot blastathon's back for more over-the-top competition. Like the first SFC version, up to four players can tap in for intense free-for-all bouts that leave only one b-man standing. Don't worry! If you can't get four people together, the computer can provide up to three opponents for competition. New items like rubberized bombs that bounce off blocks and walls have been added to crank up the heat. There are 12 different playing fields for competition, including one with slippery floors.
Buckle up, bombardiers, Bomberman is back! Although the one-player game is not as dynamite as it could be, the multiplayer rounds are as fun as they are in the original game.
Bomb Squad
The premise remains the same: Bomberman, kidnapped by various evil bombers, must fight from five planets to regain control of Earth.
Basically, you plant bombs and wait for them to explode. Doesn't sound like too much?
ProTip: The Roller Skates give your Bomberman limited speed. Don't bomb and run it your Skate power is about to expire.
Well, you also have to avoid enemies, watch out for traps, fend off bosses, and figure out the tricks to open doors in certain rooms. Bomberman is strategy-game playing at its best.
Numerous types of bombs tempt you: Some are remote controlled, spew slime, or pass through obstacles. If you're not comfortable around explosives, play something with less bite, like Mickey Mania. Wuss.
A Rip-Roarin' Time
The graphics are still bastions of Japanese-style cuteness. The land that brought you Hello Kitty gives Bomberman 2 that same kind of wide-eyed kiddy flavor -- but now you can detonate it. The sprites aren't any bigger, but they certainly look sharper. The scrolling play field in one-player games is a nice touch that lends oomph to the action.
The first boss is a no- brainer. Simply lay bombs in front of him and move from side to side on the lower part of the screen. The boss can't travel downwards.
Watch out for the second level's furnaces. The screen turns orange, and a scorching line of fire races across the screen. Look at the ground carefully to determine the fire's path.
After you knock off all the enemies, bomb the bricks to find power-ups. You can take them to the next level.
If you find a certain type of bomb that you like, slick with it Just blow up the icons of other bombs you find.
The music is a slick hybrid of techno-pop and lounge music. The sound effects could have been a little beefier, and the explosions could certainly have been improved upon. All told, there isn't a lot of improvement between these sounds and the original SNES Super Bomberman's sounds.
You'll find the control tricky if you're a novice. Once you get the hang of it, though, you should have no trouble blasting away opponents. You'll need to read the manual carefully on this game if you're a first-time Bomberman.
Be careful around the fire pits. They regenerate quickly and could corner you.
When bombing near Dynamite Sticks, stay away from the fire's path. These Sticks cause a chain-reaction explosion.
Bombs Away
If you're a fan of the first Bomberman, the extra features (new bombs, trickier levels) will blow you away. New players will find the thrill of competition in the multiplayer mode the best the SNES has to offer. But if you're a lone gamer looking for explosive action, this bomb might not go off quite as dramatically.
SNES/Super Nintendo/Super Famicom Screenshots
See Also
Viewing games 1 to 4