Xenoblade Chronicles 3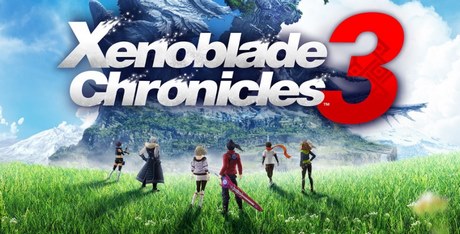 Click the "Install Game" button to initiate the free file download and get compact download launcher. Locate the executable file in your local folder and begin the launcher to install your desired game.
Nintendo's newfound love for one of its more niche JRPG franchises has brought us some of the most fantastic adventures in modern gaming – and they're coming back with the release of Xenoblade Chronicles 3. Featuring more of the tried-and-true formula of its predecessors with a new cast of characters and gameplay mechanics, this is a title that shouldn't be missing in any JRPG fans' catalog.
As the saying goes: "if it ain't broke, don't fix it;" that's a formula that's worked wonders for the Xenoblade series. Although some elements of the game's UI and deeper combat mechanics might look daunting to newcomers, they soon become second nature to any player. It also helps that no game does immersive world-building as well as the Xenoblade series does.
Massive Landscapes
Xenoblade Chronicles 3, like most of the games in the Xenoblade series, can be played on its own without missing too much of the plot. That means that you don't need to have played Xenoblade or Xenoblade 2 before getting into this one – however, it's highly recommended that you do, if only to get a feel for the series' unique gameplay.
The Xenoblade series has always distinguished itself from other JRPGs thanks to its massive open areas and its distinctive approach to combat. Unlike other turn-based titles, like Final Fantasy or Persona 5, enemy encounters are always dynamic, with a counter that determines when a character will act next. New to the series is the ability to command each character directly.
Another new addition to the formula is the ability to combine characters to form new and more powerful units. Gone are the Blades from Xenoblade Chronicles 2 and the Skells from Xenoblade Chronicles X, but this new fusion mechanic promises some interesting results and deeper combat tactics.
The party size has also been revised, now featuring even more active members than before in the series.
Going Anime Again
The first Xenoblade Chronicles was applauded by some fans for its mixture of somewhat realistic visuals – for the Wii – and anime influences, which resulted in characters that had a unique look to them that few JRPGs replicate. On the contrary, Xenoblade Chronicles 2 went full anime, with some designs that were divisive among fans.
The third entry in the series seems to be taking the best of both worlds. While the overall visuals seem to be inspired by 2 and Xenoblade Chronicles Definitive Edition, the character designs look a bit more mature than they did on Xenoblade Chronicles 2.
While that means that we won't achieve the peak character design that was Pyra/Mythra, at least we won't have to see a character that resembles Rex as the protagonist anymore.
This should please fans of the entire Xenoblade series – except, perhaps, those who wished to see the series keep its mecha influences on display like Xenoblade Chronicles X did.
It's worth mentioning that the UI looks even more convoluted this time around. However, another thing to note is that the general user interface seems to be much improved over its Xenoblade Chronicles 2 iteration, which could look like it belonged to a PS1 game at times.
10
Xenoblade Chronicles 3 continues the series' tradition of being the new high bar for the JRPG genre.
Pros
Captivating story and enthralling characters
Improved character designs (especially true for the game's protagonist)
Amazing soundtrack that captures the series' grandeur
Cons
Some framerate and resolution issues
Complicated UI can be a bit daunting at the beginning
Download Xenoblade Chronicles 3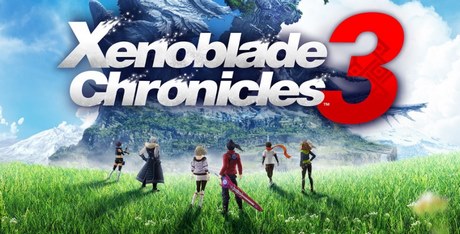 System requirements:
PC compatible
Operating systems: Windows 10/Windows 8/Windows 7/2000/Vista/WinXP
Game Reviews
Xenoblade Chronicles 3 is a popular JRPG with a giant open world, jungle, snowy mountains and deserts, where players will fight for the high position of their tribe.
Gameplay
Explore locations, gain experience, and develop the skills necessary for battle. The player's goal is to repel aggression and attack opponents to serve the kingdom. Users will enjoy:
Turn-based battles.
A wide arsenal of weapons
A gripping storyline
The ability to travel freely
Lots of side quests. Characters can camp out and discuss topics they notice during their journey, sometimes leading to quest solutions
In-depth and authentic dialogues
Plot
Xenoblade Chronicles 3 tells of the dark and troubling fate of the warriors. The two nations, Keves and Agnus, two nations have been battling for many hundreds of years. Their armies are made up of young troops, soldiers trained from birth with the sole purpose of fighting to the last and dying.
Not only do they fight each other, they try to steal other people's energy sources, which are called Chronoflame. This energy feeds the "laboratories" where soldiers are raised for the sole purpose of devoting themselves to the service of the queens. Strangers to notions of love and family, the people of Aeonios enter the city as young as eleven and are immediately exposed to the rigorous training required for the war effort. Their goal is to get to the front as soon as possible.
Deprived of any alternative, Keves and Agnus continue to kill each other and gather mysterious energy. Accustomed to being mere expendable pawns in an absurd game whose unfair rules have been set by larger forces, the soldiers go to the front. The brooding Noah, the gruff Lantz, and the wicked Juni serve in Colony Nine - inseparable and stubborn, but unable to question the conditions in which they are forced to exist.
The three warriors are instructed to take possession of the facility. On the evil the team encounters the opposing nation's special forces. After much talk during the battle, it becomes clear that it is possible to live amicably.
9
Xenoblade Chronicles 3 is a strategy game with a powerful story that will not leave anyone indifferent. We recommend it to fans of Dragon Quest XI and Trials Of Mana.
Similar Games
Viewing games 1 to 8