Exo One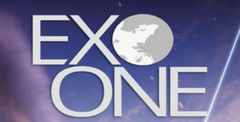 Exo One is a game certainly pulling some interest from space exploration fans. Not because it's a sci-fi epic that most games in this genre try to build - but the complete opposite. It's using a minimalist concept with elementary mechanics to tell a strange story of interplanetary discovery. Honestly, it's an idea that's hard to get one's head around.
But if you let gameplay do the talking, this upcoming adventure is already winning some acclaim. At first glance, it looks like all you're doing is guiding a ball through an array of different planets' ecosystems. As you focus more, you realize how thrilling a journey it could actually be as it consistently throws unique sights and sounds at you. So let's try and make sense of Exo One, then.
Great Ball in the Sky
What looks minimal in gameplay is backed by a surprisingly intriguing narrative to get the ball rolling. Some astronauts get lost amongst the labyrinth of Jupiter's moons, and it's up to the player to use their shapeshifting alien spacecraft to try and find them. It becomes even more interesting how so much can be taken out of so little.
The game's mechanics depend on the momentum of your spaceship. Your movement depends on sloping down hills, getting a few knocks, and enlarging your mass tactically to achieve flight and exploration. If you've ever played an early mobile game that solely focuses on one mechanic to accomplish goals - Exo One is the modern version of that idea.
Yet somehow, this game is as engaging as it can be. The beautiful visuals contribute to the games' stature and continue to forge a narrative despite players repeatedly using the control mechanisms to get around. Even though there is little diversity in gameplay, the increasing difficulty curve manages to keep players immersed in the strange worlds.
Although we've only been treated to the demo thus far, there is already fantastic potential presented for Exo One. It's visible how your cognitive skills will be put to the test and present increasingly intriguing challenges for players. The concept is unique for a sci-fi game - but seemingly works very well in delivering an entertaining player experience.
The Final Frontier, Redefined
Given the mechanics and overall gameplay of Exo One are in stark contrast to a space exploration game - you couldn't compare it to any of them. What's remarkable is that this game plays like a mobile game in an aesthetically beautiful world. The best way to describe it is the gameplay of Tiny Wings paired with the visuals of No Man's Sky.
8
Undoubtedly, the simple control scheme yet challenging gameplay will win over a lot of players. The fact that such a well-written narrative is involved makes it all the better. There are some exciting days ahead for Exo One - we look forward to a fully-fledged release!
Pros:
An intriguing sci-fi concept using minimal mechanics for an immersive experience
Beautiful planetary visuals
Engaging narrative that progresses with each level
Cons:
No characters or wildlife to spice up the planets
The single-focused mechanic may bore some players
Download Exo One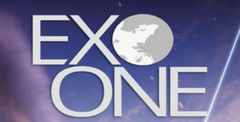 System requirements:
PC compatible
Operating systems: Windows 10/Windows 8/Windows 7/2000/Vista/WinXP
Similar Games
Viewing games 1 to 8