PowerWash Simulator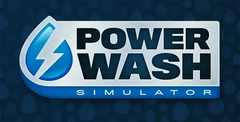 Download PowerWash Simulator and experience the oddly satisfying world of pressure washing! Clean dirty surfaces, complete jobs for clients, and build your own power washing business. With realistic physics and stunning visuals, PowerWash Simulator is a unique and satisfying gaming experience. Play now!
I know what you are thinking when you look at the title, PowerWash Simulator! Who would want to play a game like this? Well, let me tell you using a power washer in real life is awesome and that translates very well to this game. This a very addictive and kind of therapeutic video game that you can easily waste a few hours with. The game is in early access, but there is a free demo you can check out which I highly recommend that you do.
Mucky Muckingham
You may think that PowerWash Simulator will just have you screwing around with a power washer, but there is a full career mode on offer here. You live in a place called, Muckingham (I love that name) and you want to make a go of it with your power washing business. You get your first client and you start from there. It is pretty cool stuff and each job you take on will have a "story". For example, the first job in the demo has a recently divorced lady wanting a "clean start" so she hires you to clean the outside of her house.
The Nozzle, Chicks Love The Nozzle
The goal of each job is to fully clean whatever it is you are tasked with cleaning, A house, a street, a vehicle, and so on. It may sound very simple, but you need to clean every nook and cranny and dirt can get into the most compact of places. This is where the various nozzles come into play. As you progress, you can get new nozzles that can be more powerful, precise, cover a larger area, and so on. You can also get new power washers too so as you work and make more money, you can get better equipment.
Dirty Fun!
I know that most people will pass over this game. However, PowerWash Simulator offers the same kind of therapeutic fun as something like House Flipper. It is so easy to get into and it gets you into a kind of Zen-like state as you are blasting away all of that dirt. There is also a bit of strategy at play here as you will have to think about what equipment is best to use for that particular job.
Washing Away Your Troubles
While the career mode is where you will be spending the majority of your time. PowerWash Simulator does also have a free play mode. In the free play mode, you can replay any job that you have done before and see if you can clean better and faster. There is this one job where you need to clean a tile ground and I found this immensely satisfying!
Like A Babbling Brook
The presentation of this game is great. Sure, it is probably not going to win any kind of awards for the way it looks. However, I will say that it is nice and clean and pretty easy on the eyes and that is all you can really ask for at the end of the day. Where the game really shines is the sound department. The sound of water blowing away dirt is far more satisfying than you could possibly imagine!
8
The biggest problem that PowerWash Simulator is going to have is getting people to actually play it. Washing things with a power washer does not sound anywhere near as exciting as shooting aliens, climbing a mountain, beating up a wrestler, and so on. However, I would wager that 99 percent of people who give this a try will end up addicted to this game!
Pros:
This game always puts you in a relaxed state
The career mode is actually a lot of fun
You can easily replay your favorite jobs
I love the sound that the water makes!
Cons:
It is the kind of game too many people will ignore
I hope that they add more cleaning jobs via DLC
Download PowerWash Simulator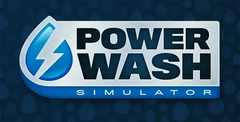 System requirements:
PC compatible
Operating systems: Windows 10/Windows 8/Windows 7/2000/Vista/WinXP
Game Reviews
PowerWash Simulator is a powerful water-pressure cleaning simulator, where the player cleans all kinds of dirty surfaces and objects with a high-pressure washer. The concept of the game is very simple: if it was dirty, it should be crystal clear. In life, not everyone is willing to do such a job, but in the game, you are welcome.
A strange genre
No one can explain why people really like computer work simulation instead of doing it in life. Developers improve the quality and realism of such games year after year, just like Lumberjack's Dynasty, Euro Truck Simulator 2, or Rock Simulator. Now there is something better on the horizon - PowerWash Simulator. You can relax and catch some zen while playing this beautiful game.
Career
The main mode in PowerWash Simulator is the career mode. The player opens his own cleaning company. In a special window, there are tasks that need to be performed. After completing the old tasks, new ones are added. One task is a whole front of work. For example, to clean an entire house:
Stairs
Yard
Furniture
Bathroom
The pool
Statues
You can spend an entire hour on just one house.
Gameplay Details
Work like a professional cleaner to make your client's eyes pop out. Later, as the player will encounter more and more objects, you will have to improve your own tools. By the end of the career, you will have several spray systems at your disposal, suitable for different situations.
To make it even more fun, you can play PowerWash Simulator with more people. The game involves two to six people. The career mode is designed for 25 hours of gameplay.
There is no music in the game, only the sound of the high-pressure sprayer - a relaxing effect. Visuals: clear 4K resolution and sixty frames per second.
8
In words the game concept may sound like one of the most boring activities in the world: cleaning buildings and objects with a water hose. In practice, it's the coolest, most relaxing game ever.
See Also
Viewing games 1 to 10